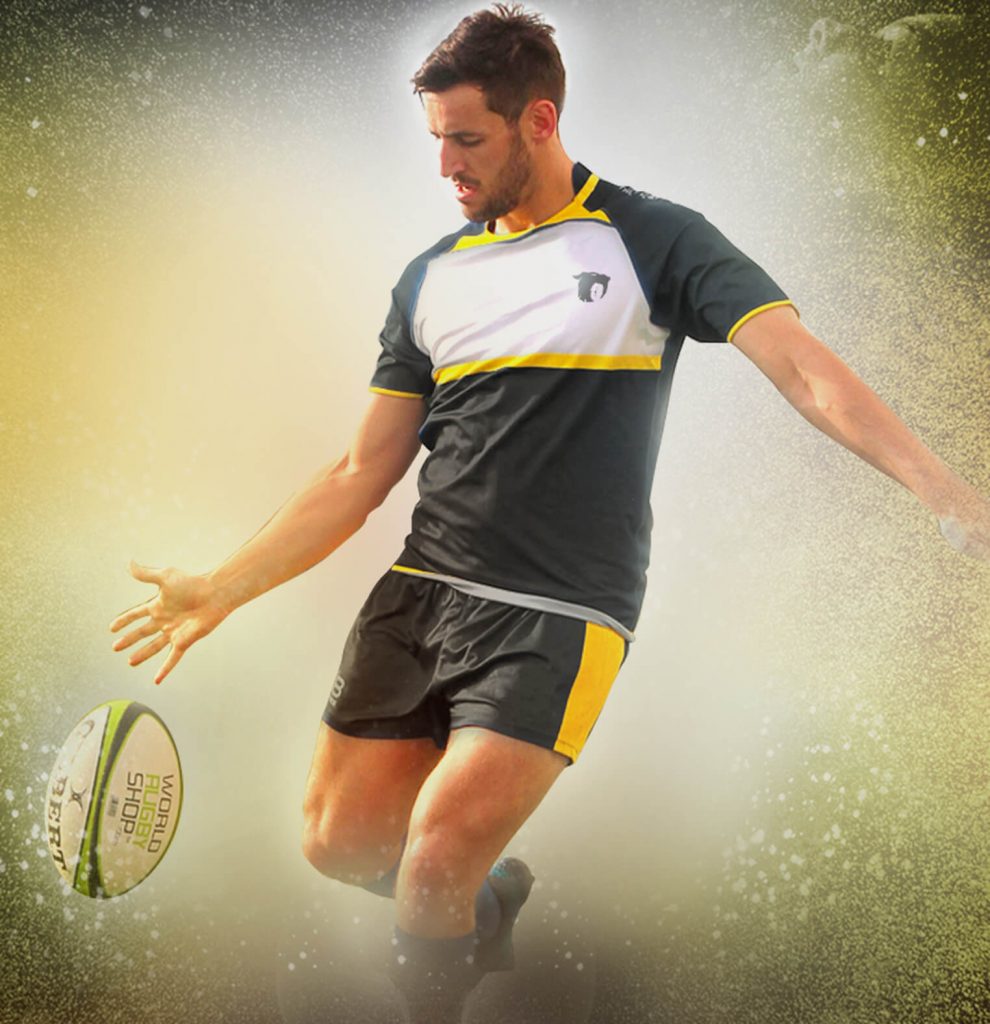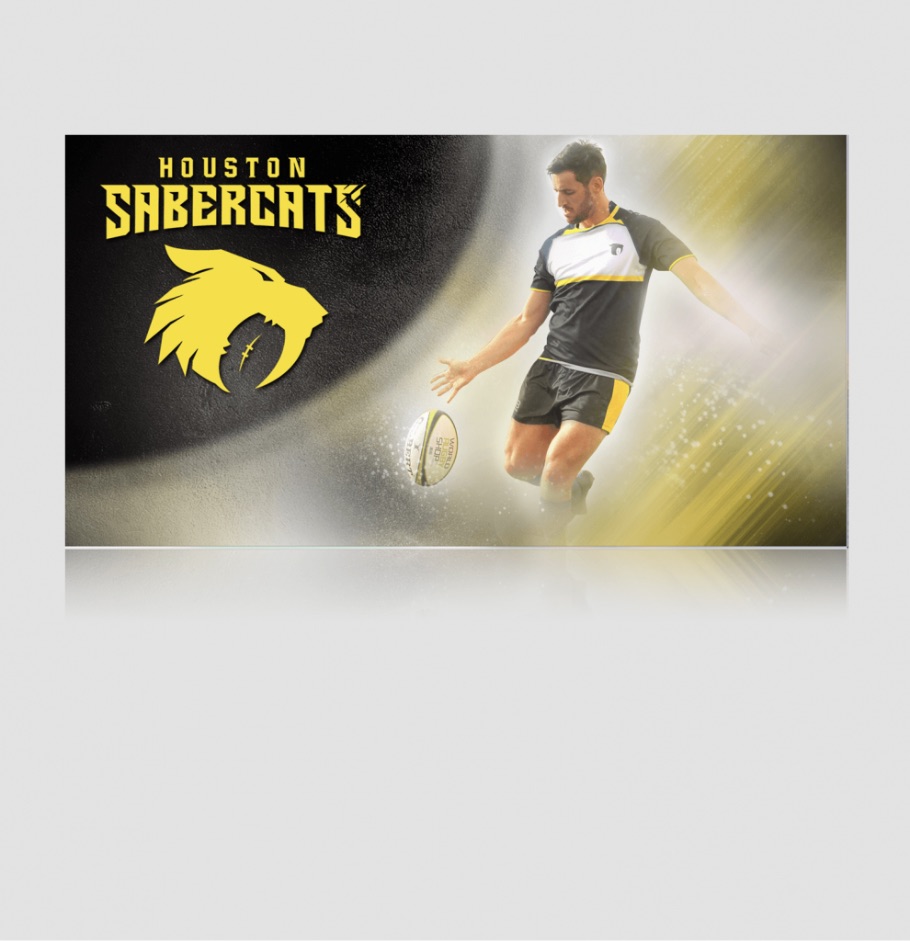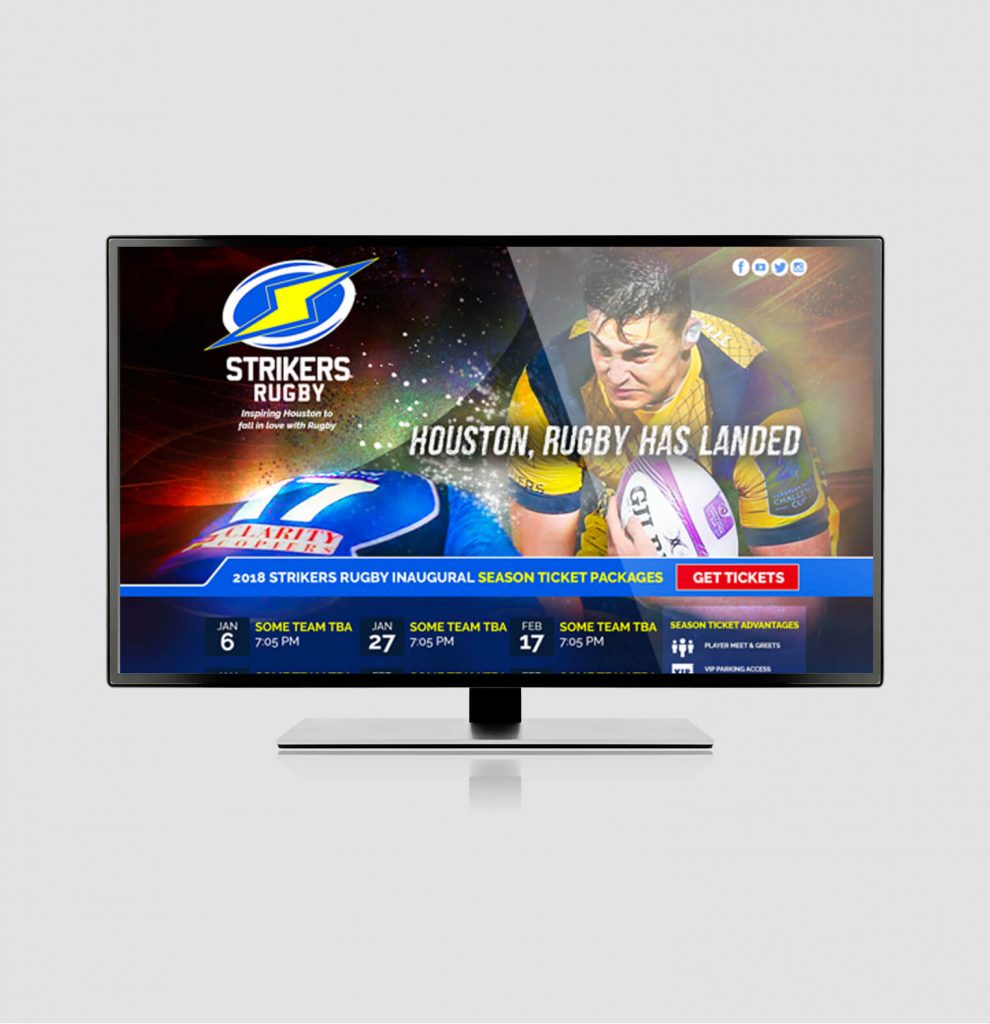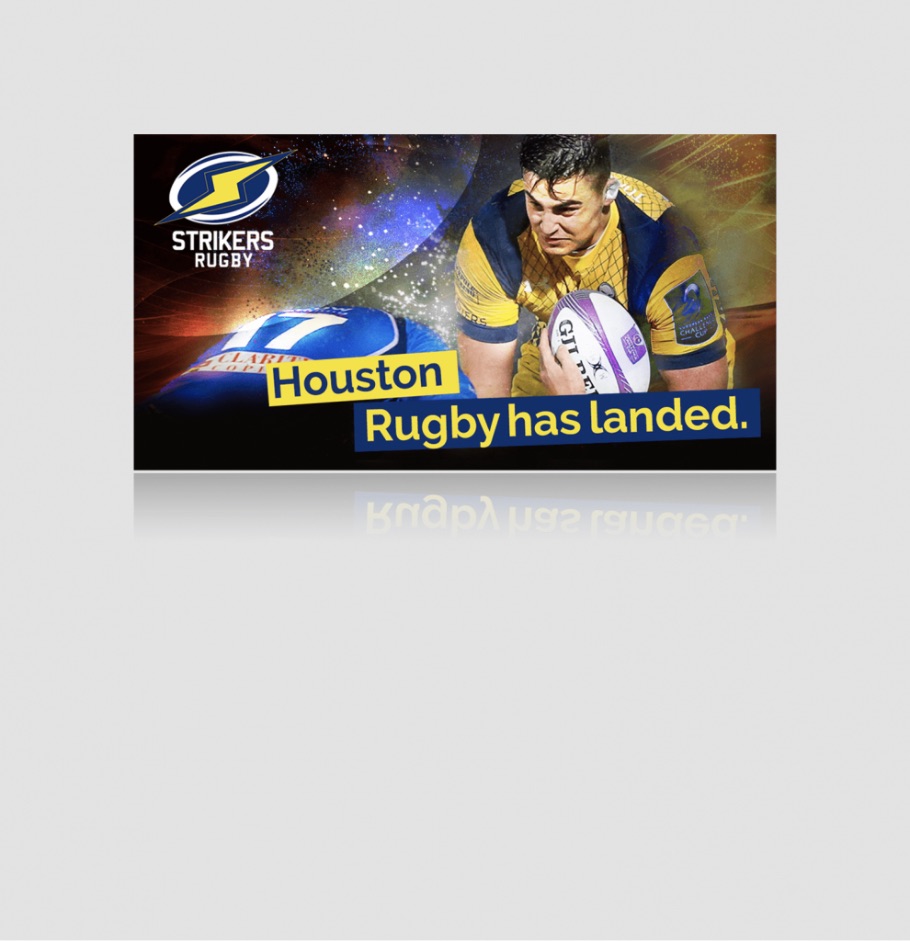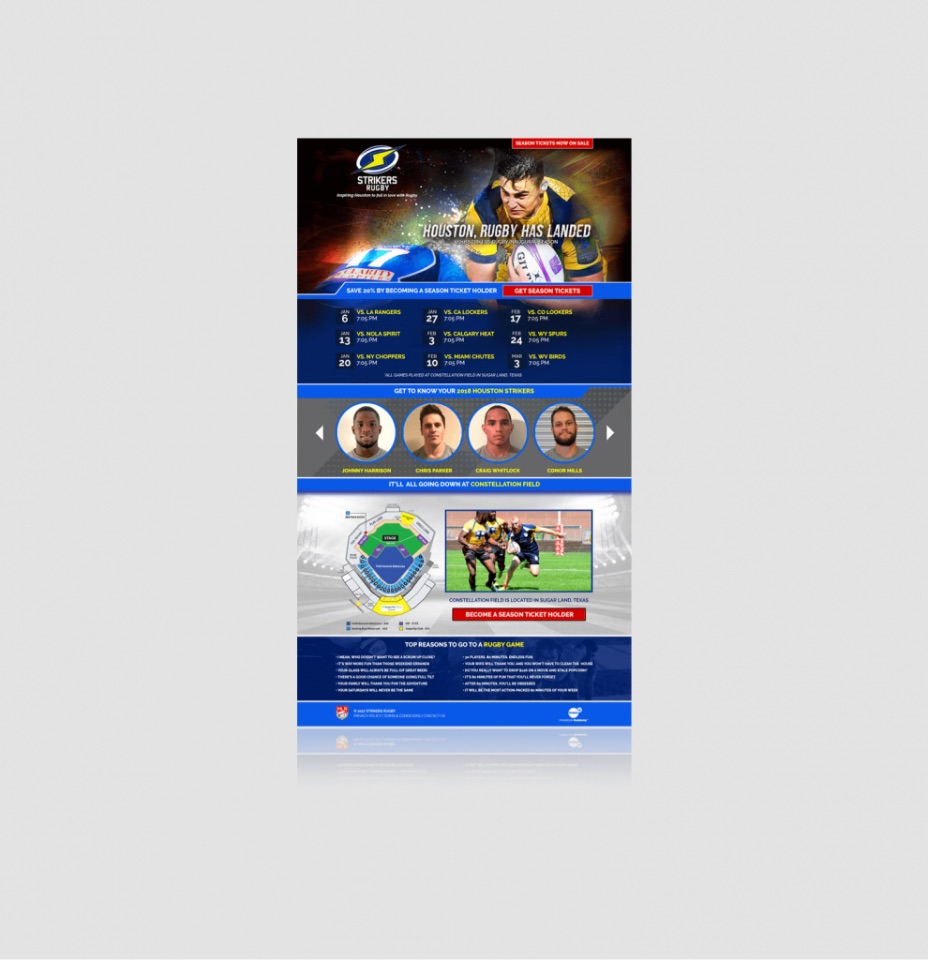 category: E-Commerce, Web Design
Houston Sabercats
In 2017 the Houston Strikers, a local rugby team, decided to re-brand themselves and become one of the founding members of Major League Rugby. The team's management was excited to choose a new name, saying that the change would reflect a positive and stronger image for their organization.
As Creative Director for this account, my job was to create engaging graphics to promote the team (including the initial website and social media designs) and to help with their rebranding.
Within a year, the Houston City Council agreed to the construction of a $3.2 million rugby stadium.
responsibile for:

Creative Direction, Web Design, Social Media Graphics