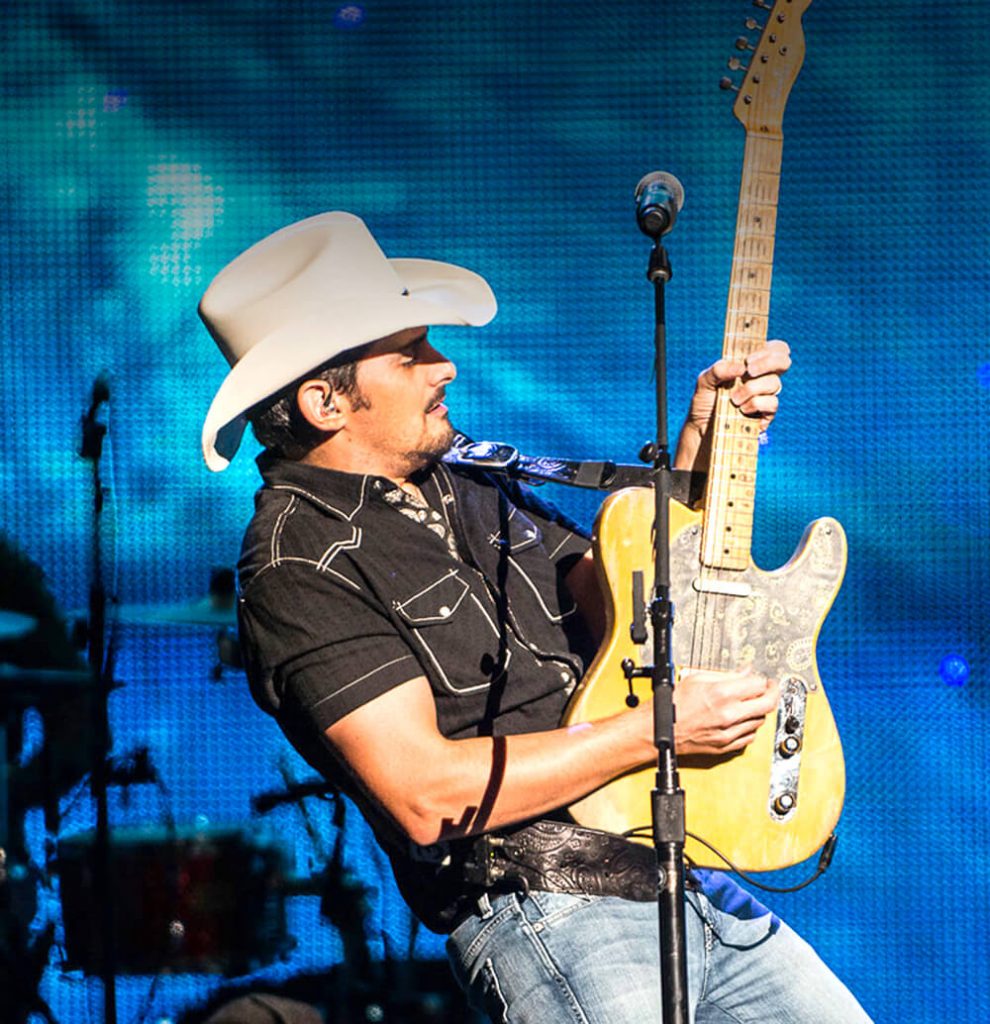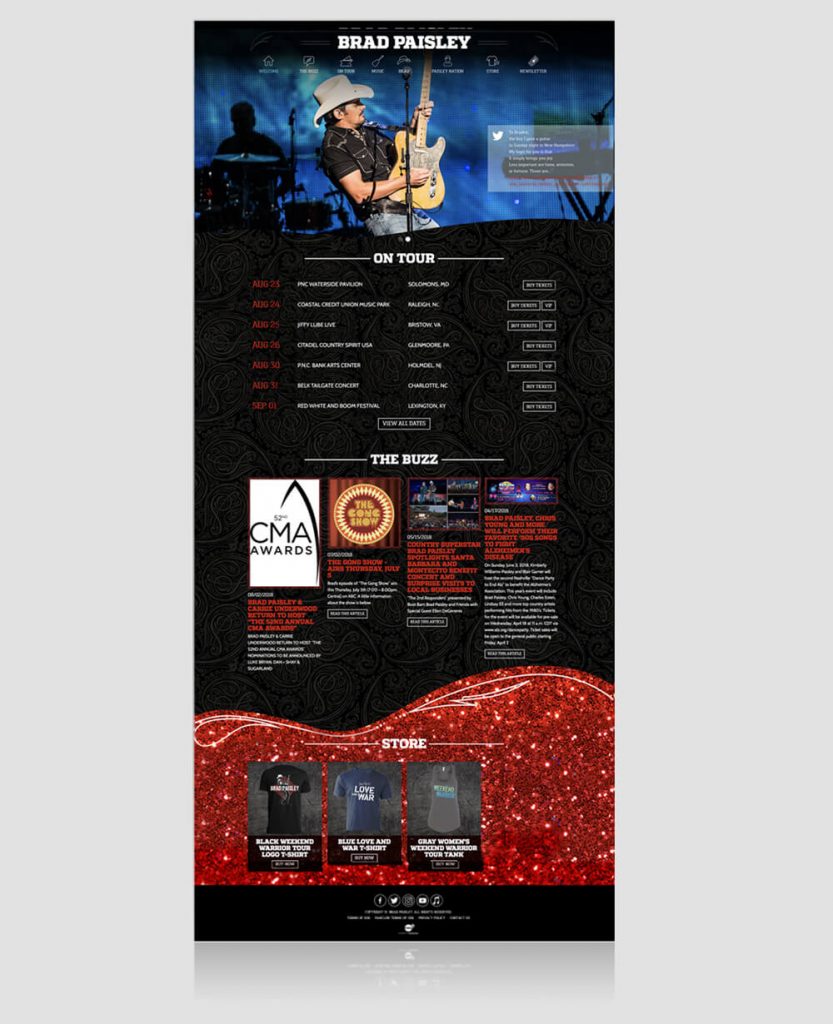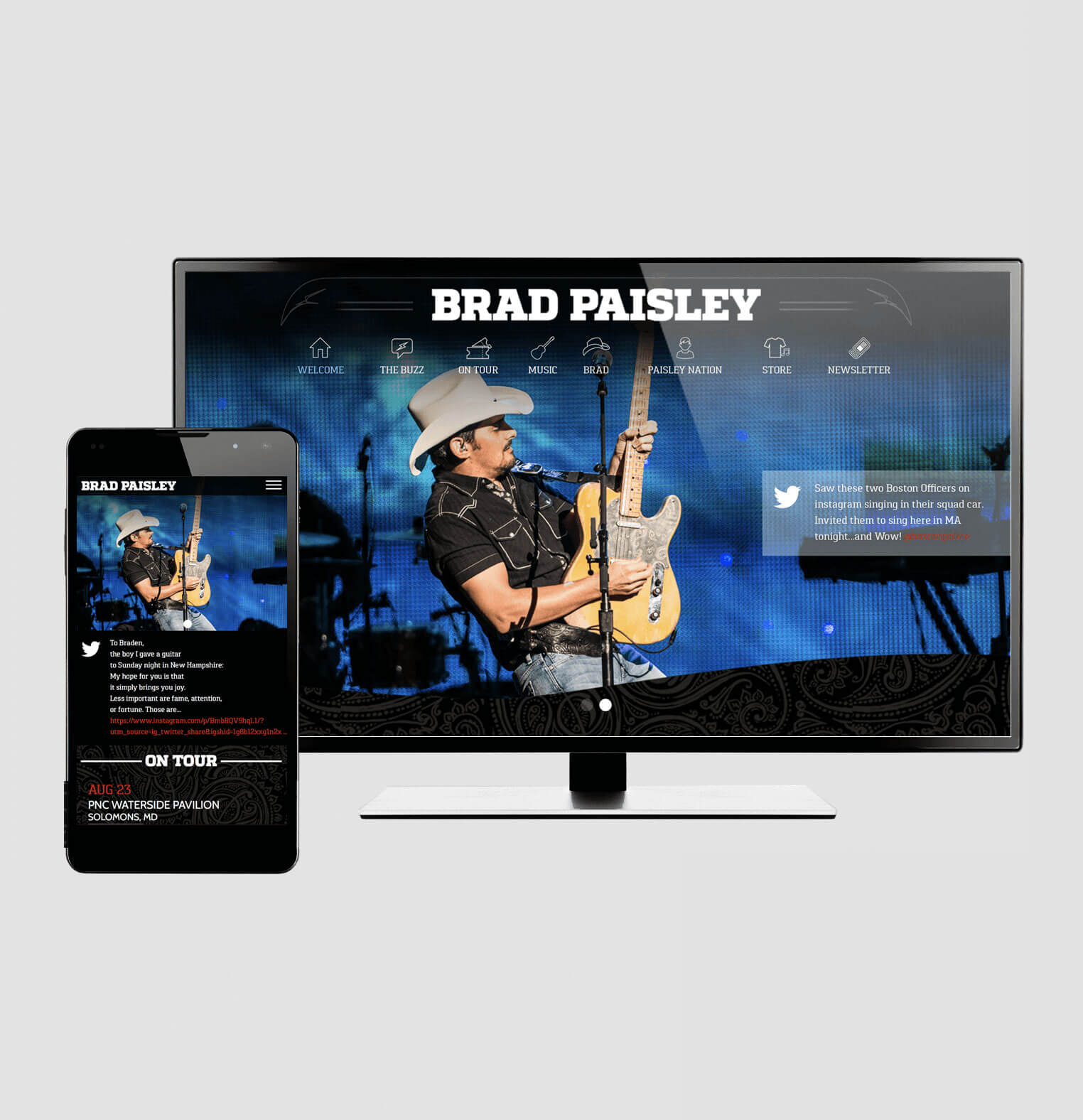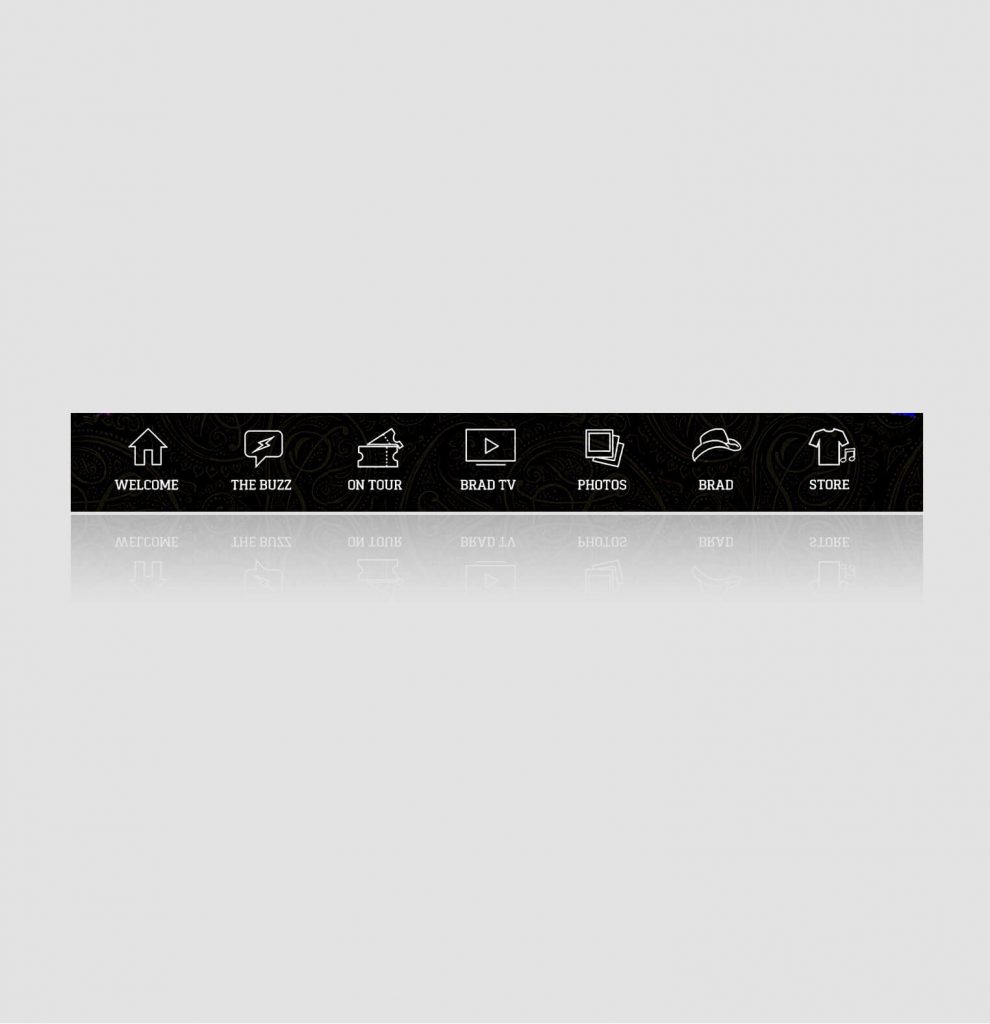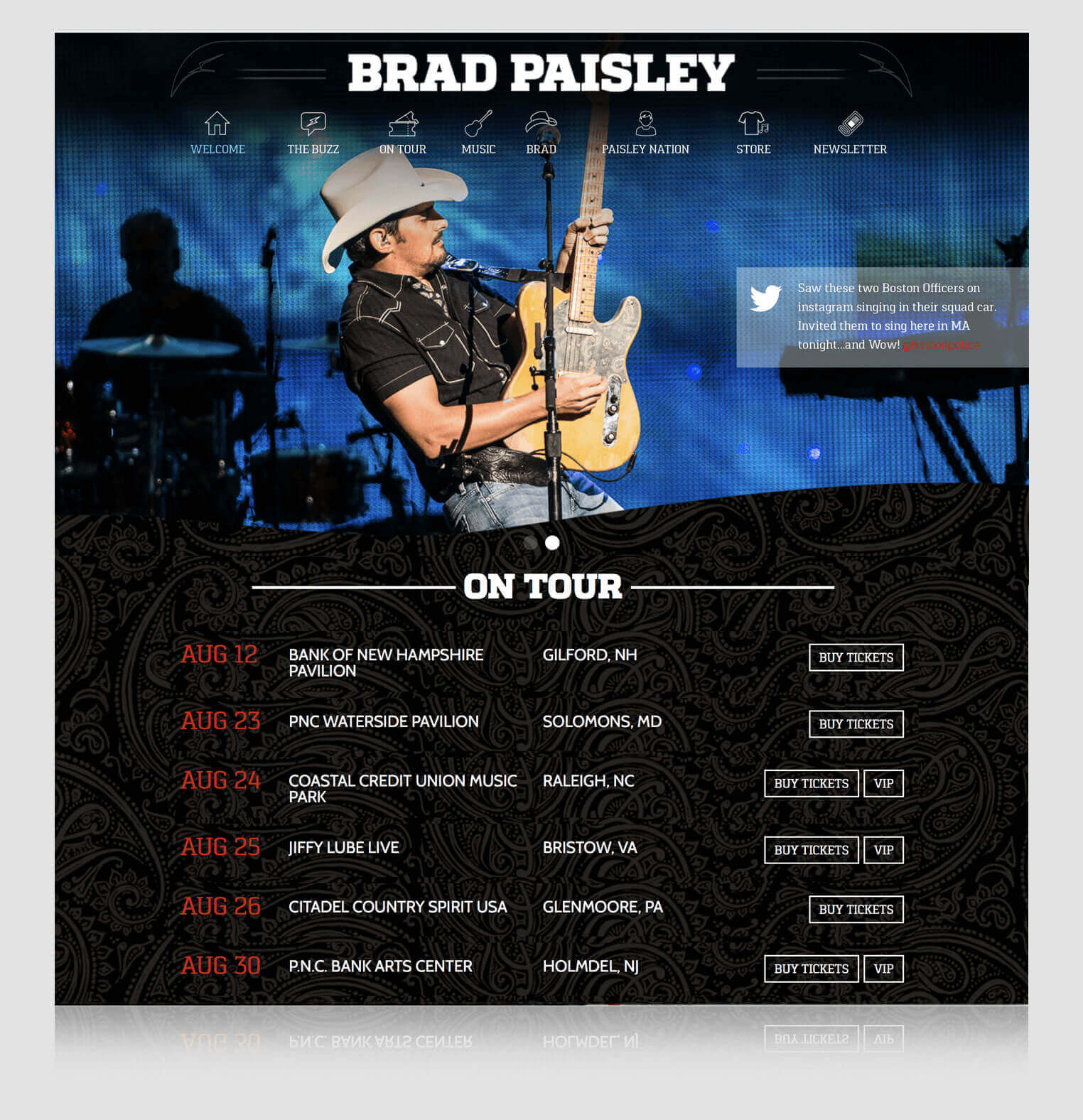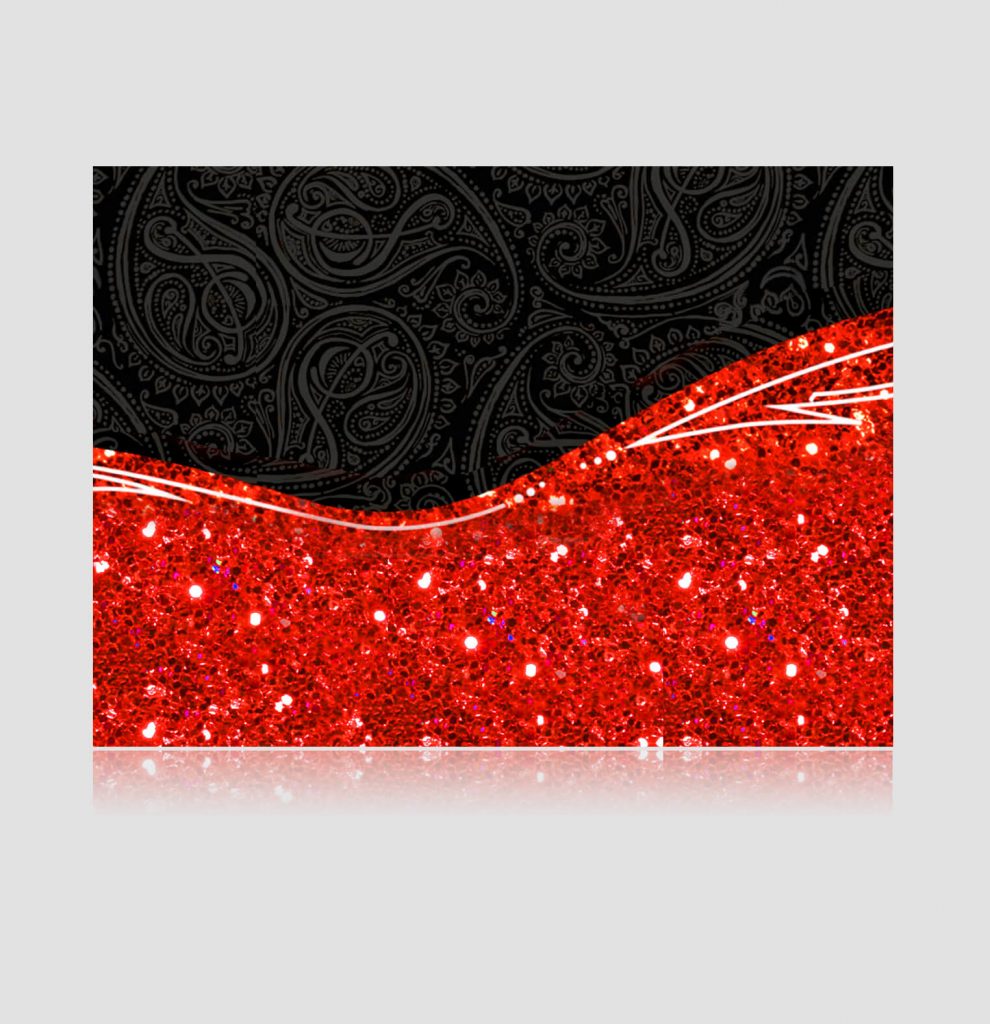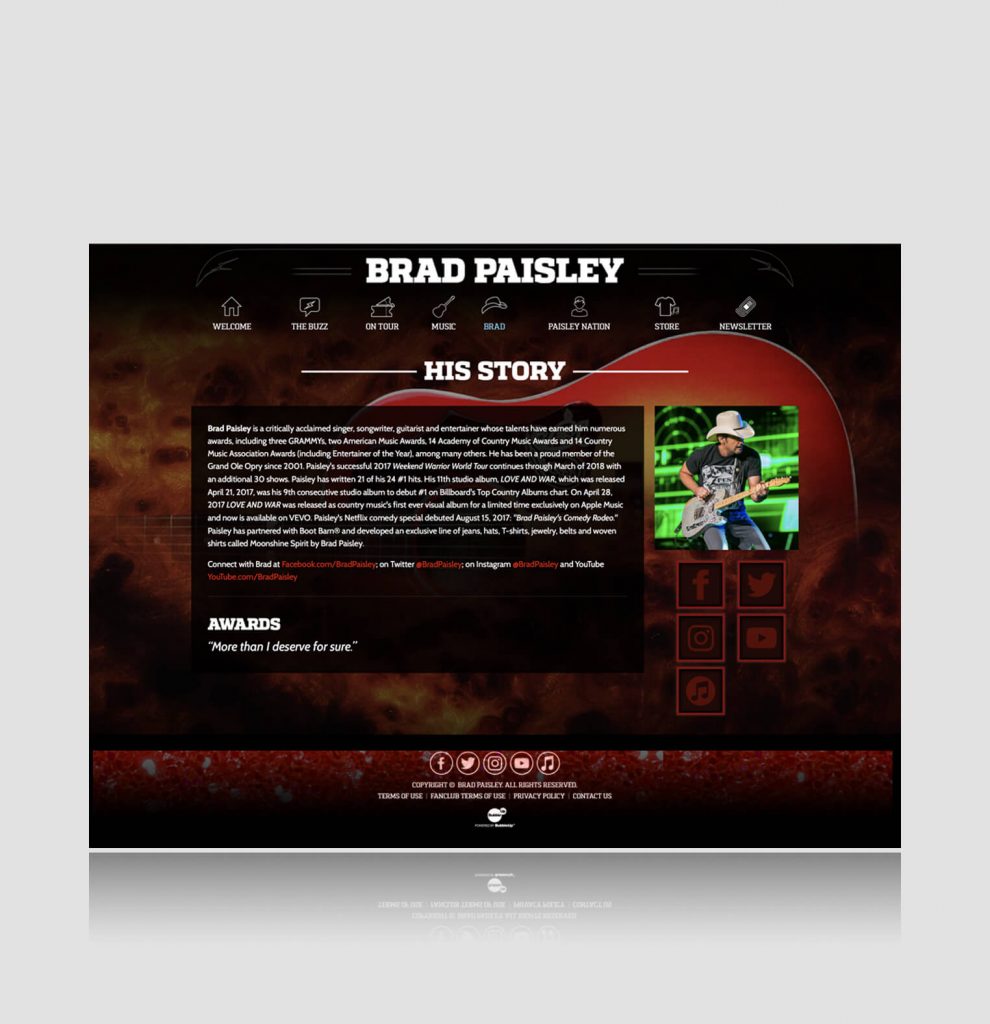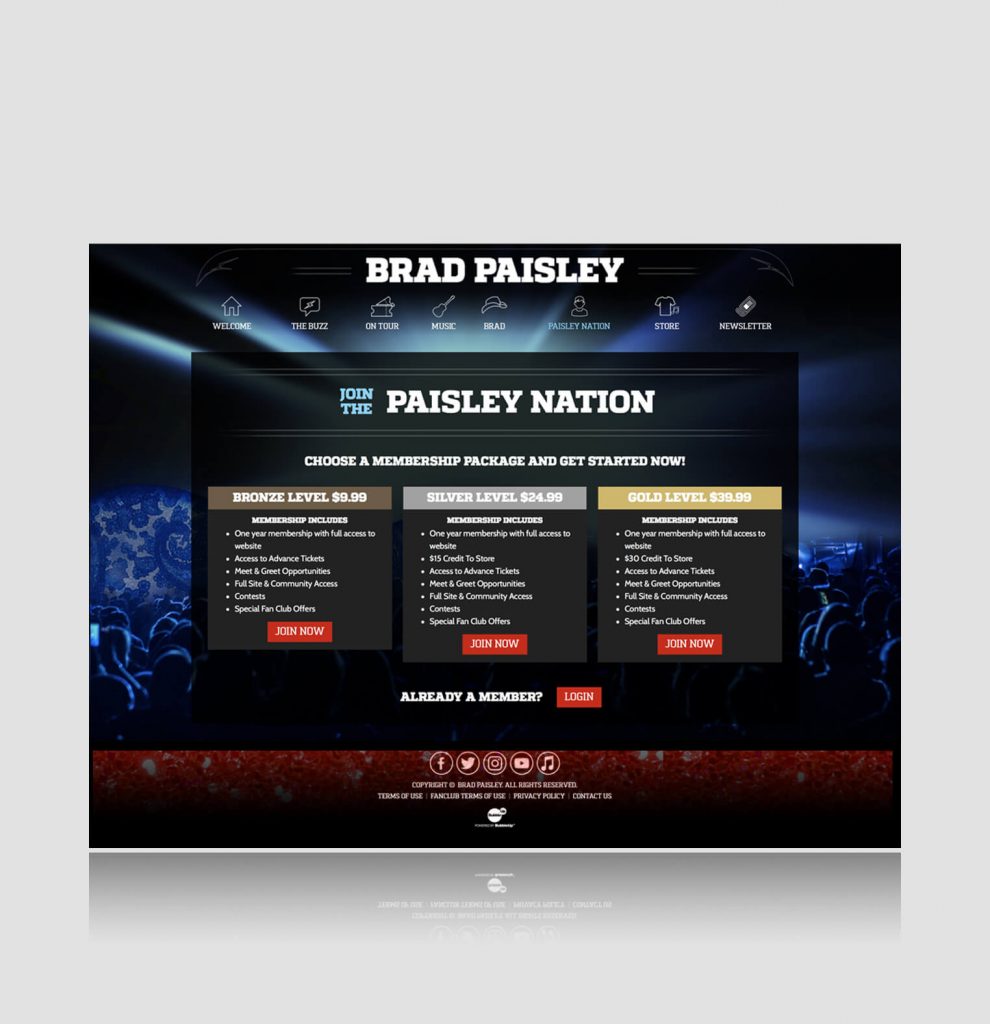 category: E-Commerce, Web Design
Brad Paisley
Brad Paisley is an American country music singer and songwriter. He has released eleven studio albums with all of his albums certified Gold or higher by the RIAA. He has scored 32 Top 10 singles on the US Billboard Country Airplay chart, 19 of which have reached number 1 and set a new record in 2009 for the most consecutive singles (10) reaching the top spot on that chart.
Throughout his career, Paisley has sold over 11 million albums and has won three Grammy Awards, 14 Academy of Country Music Awards, 14 Country Music Association Awards, and two American Music Awards. He has also earned country music's crowning achievement, becoming a member of the Grand Ole Opry.
I designed Brad Paisley's Official website, including custom navigation icons and design details emphasizing his signature guitars.
responsibile for:

Creative Direction, Website Design, Illustration