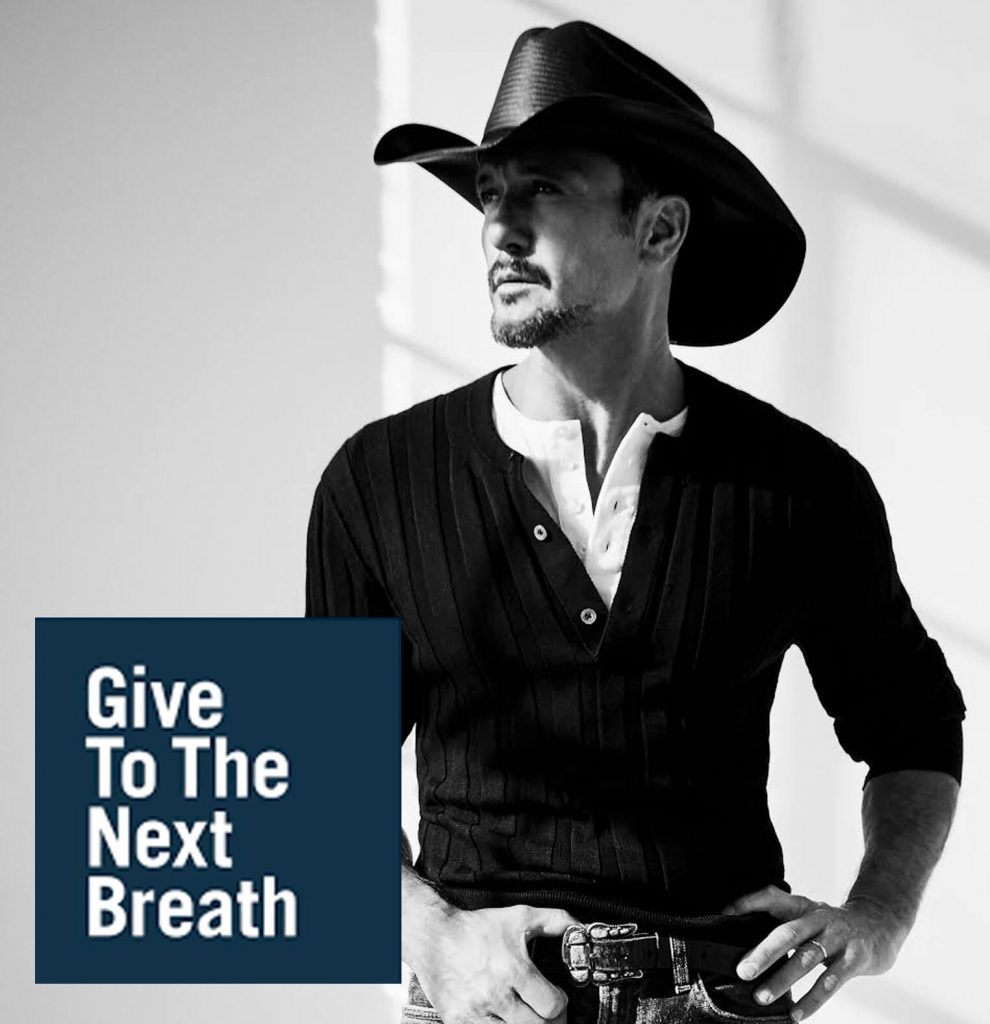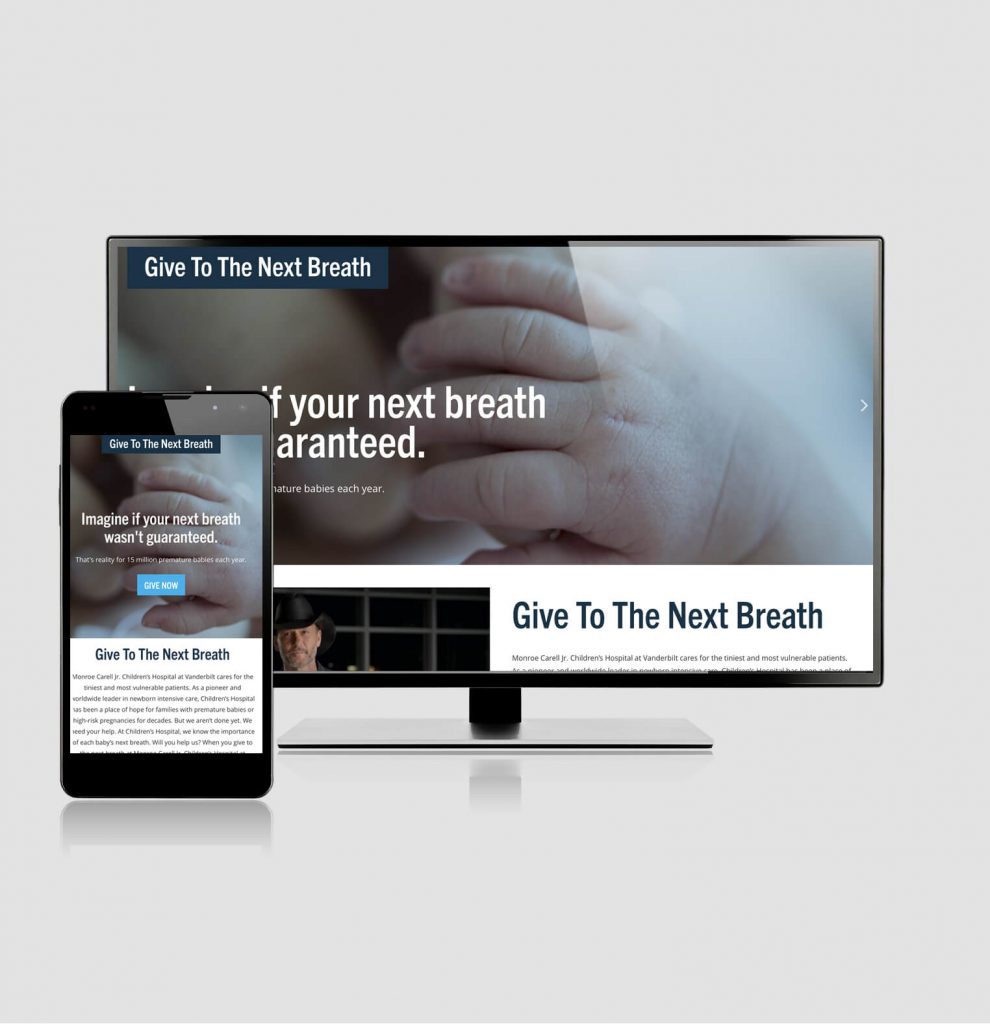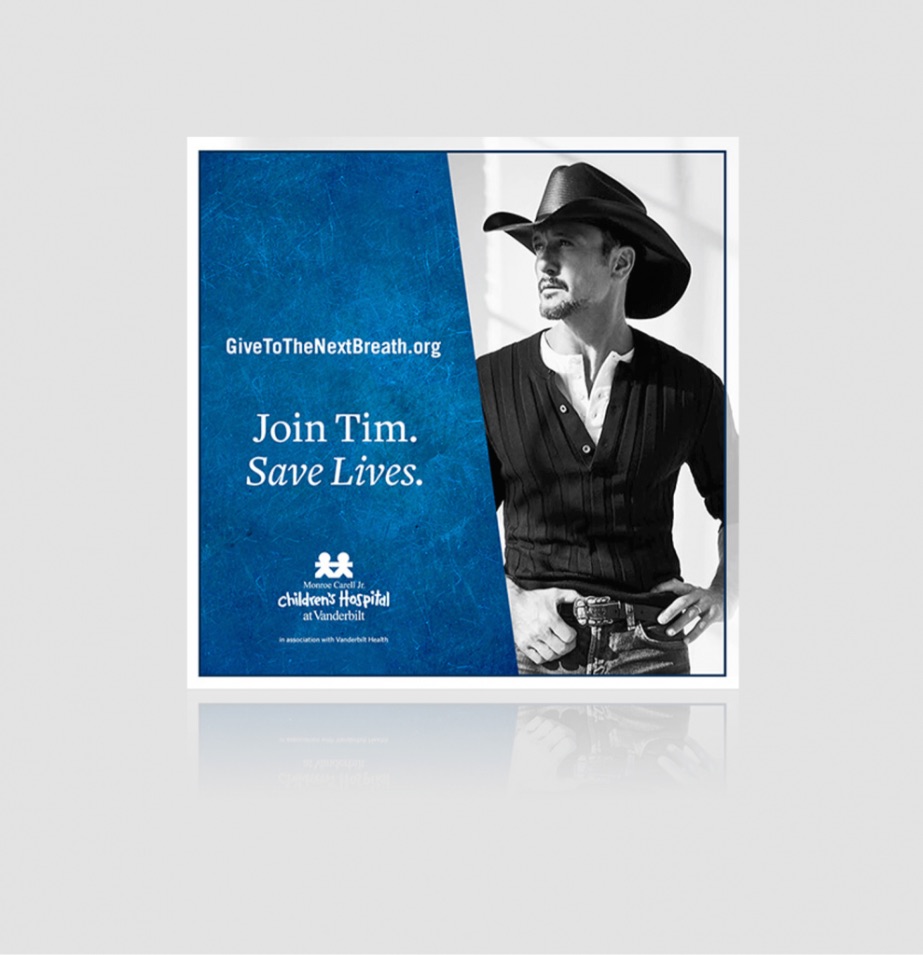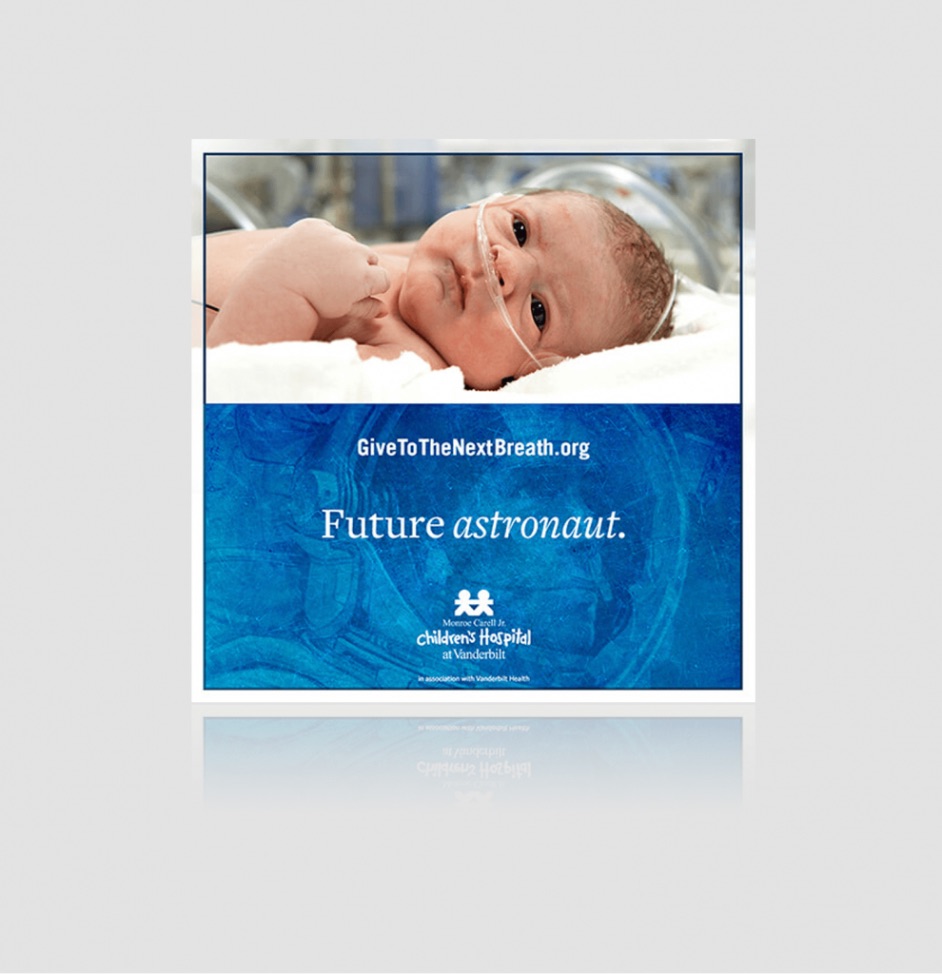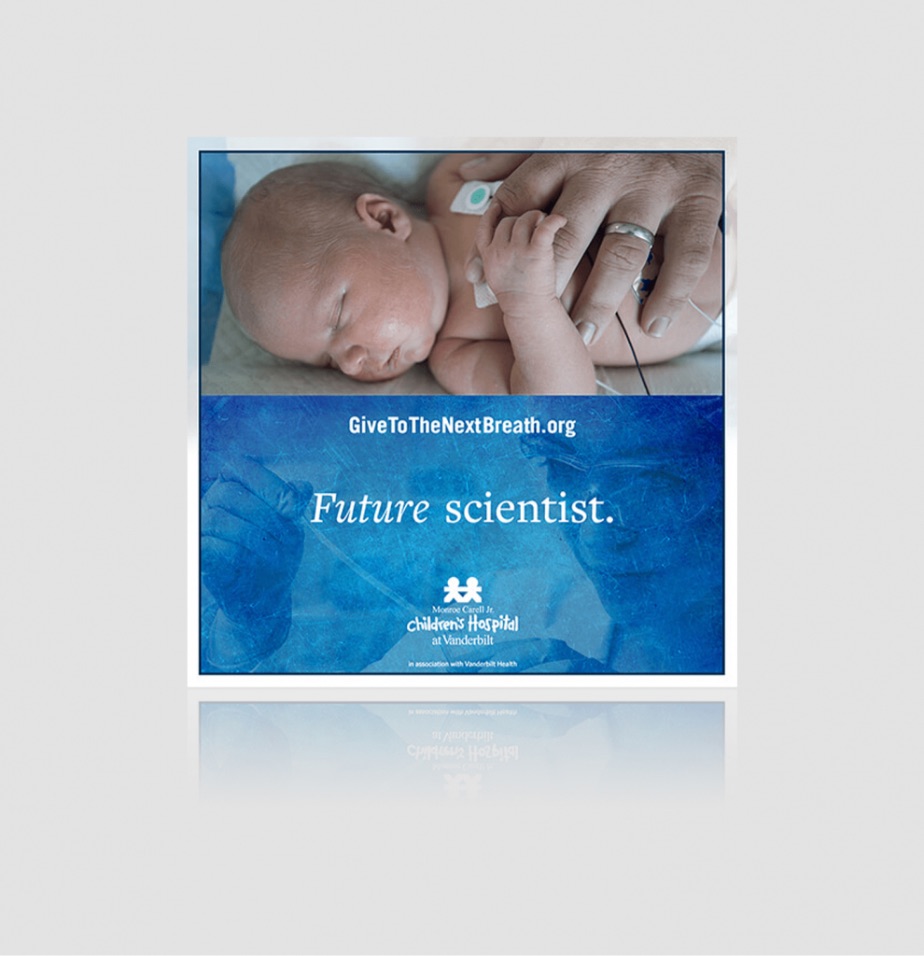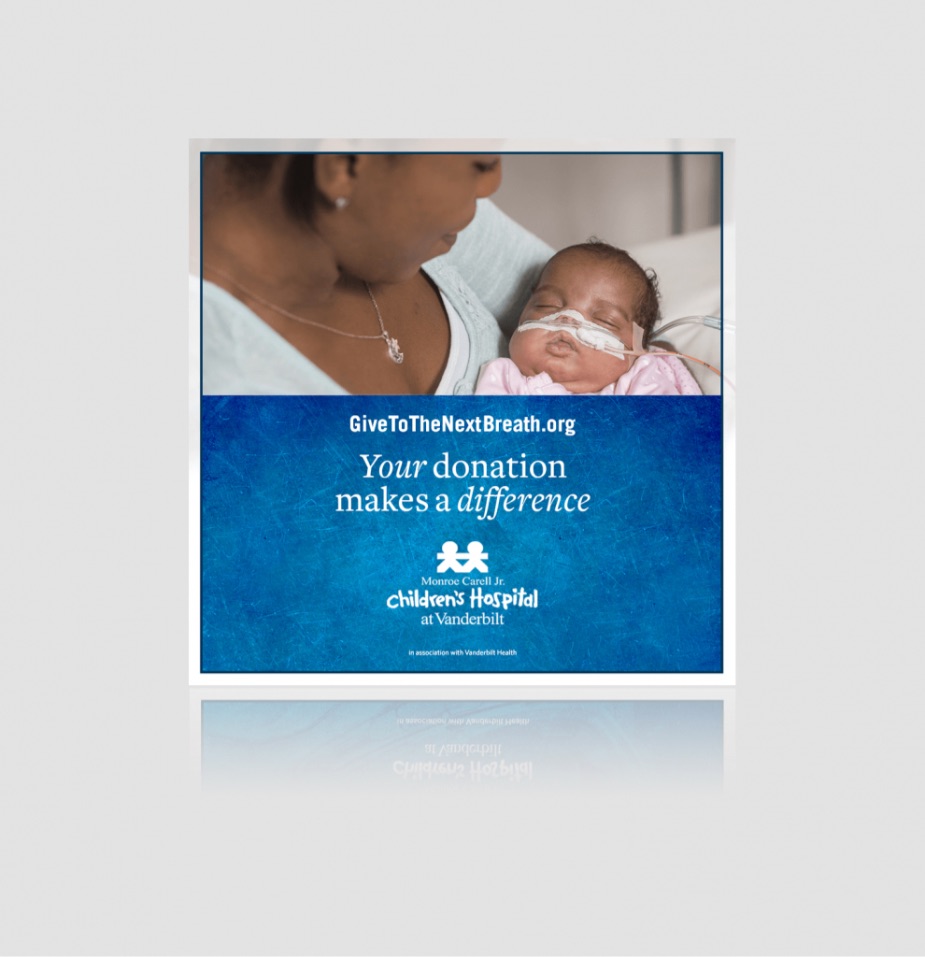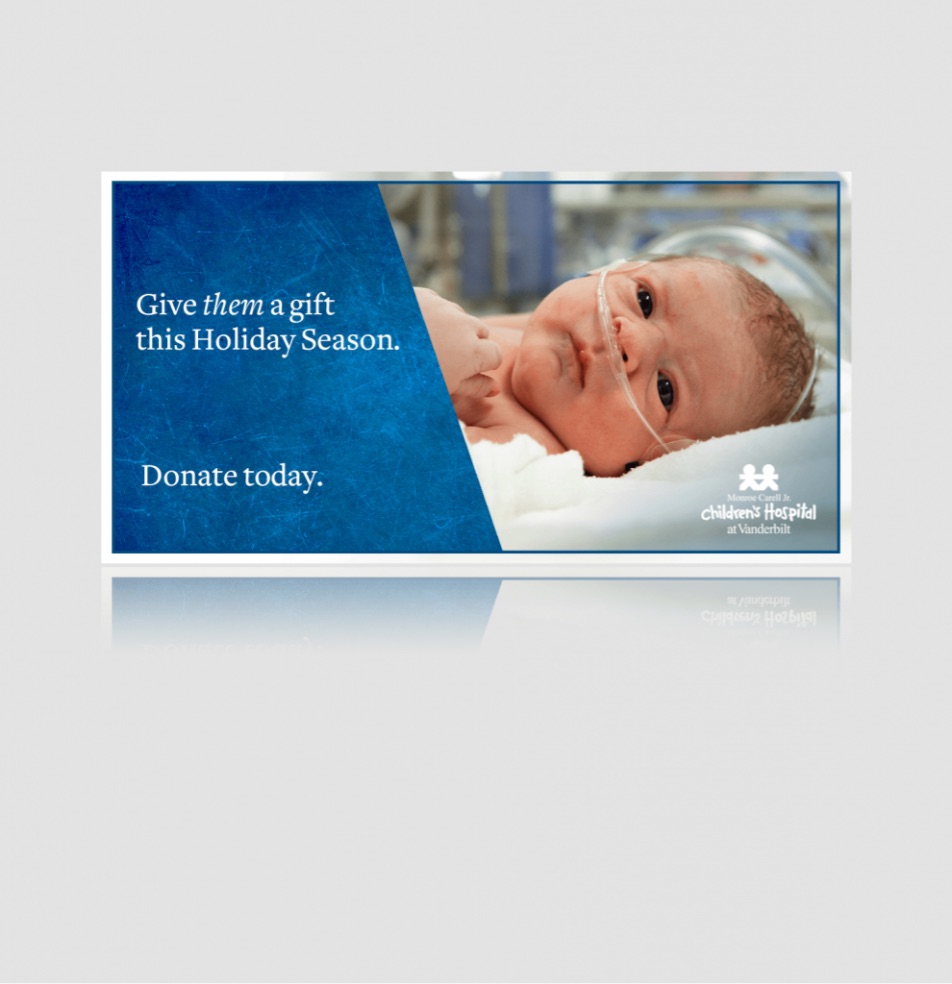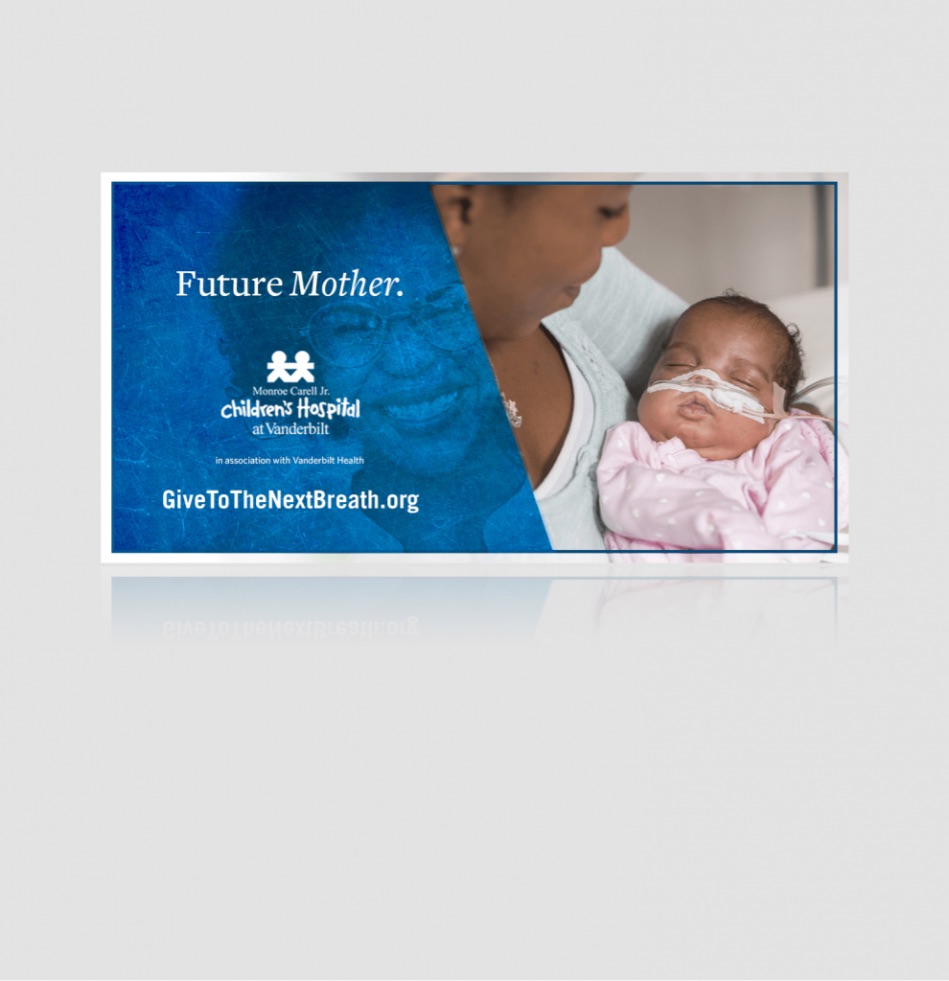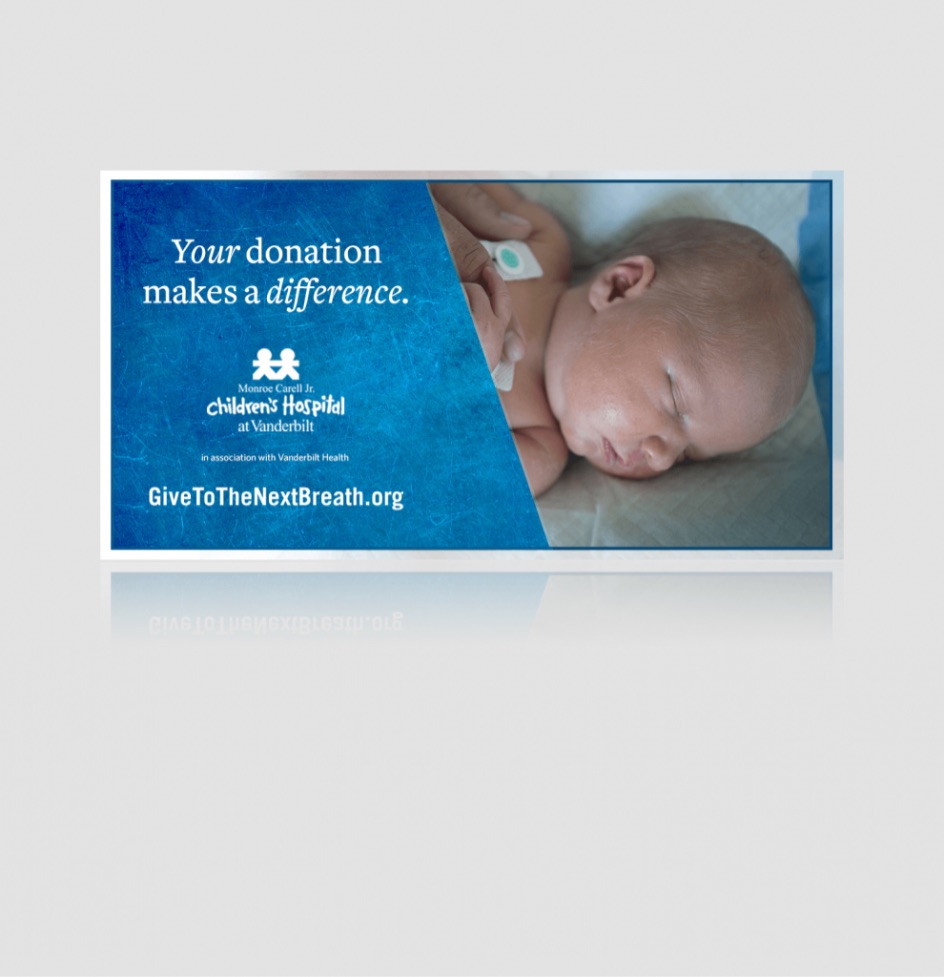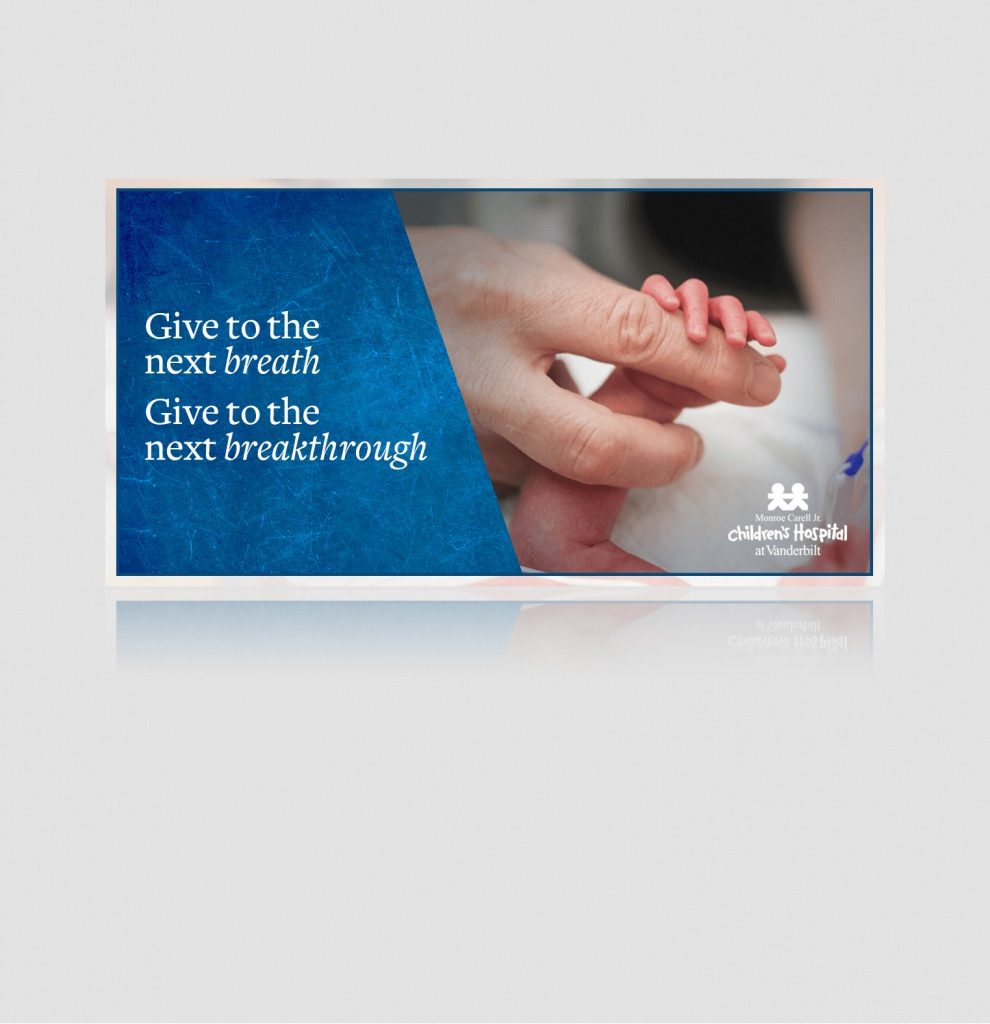 category: Digital Marketing, Web Design
GiveToTheNextBreath.org
GiveToTheNextBreath.com was created to help drive donations to the Monroe Carell Jr. Children's Hospital at Vanderbilt. As a pioneer and worldwide leader in newborn intensive care, it has been a place of hope for families with premature babies or high-risk pregnancies for decades.
As Creative Director on this project, I helped create narratives around Tim McGraw's endorsement, as well as "Give To the Next Breath, "Give to the Next Breakthrough" and"Your Donation Makes a Difference".
The narrative that I created which resonated the most was "Future _________". This was designed to show what these babies could become in the future, including "Future Astronaut", "Future Mother", "Future Scientist", etc...
responsibile for:

Creative Direction, web Design, Logo Design, Social Media Graphics, Copywriting

Project link