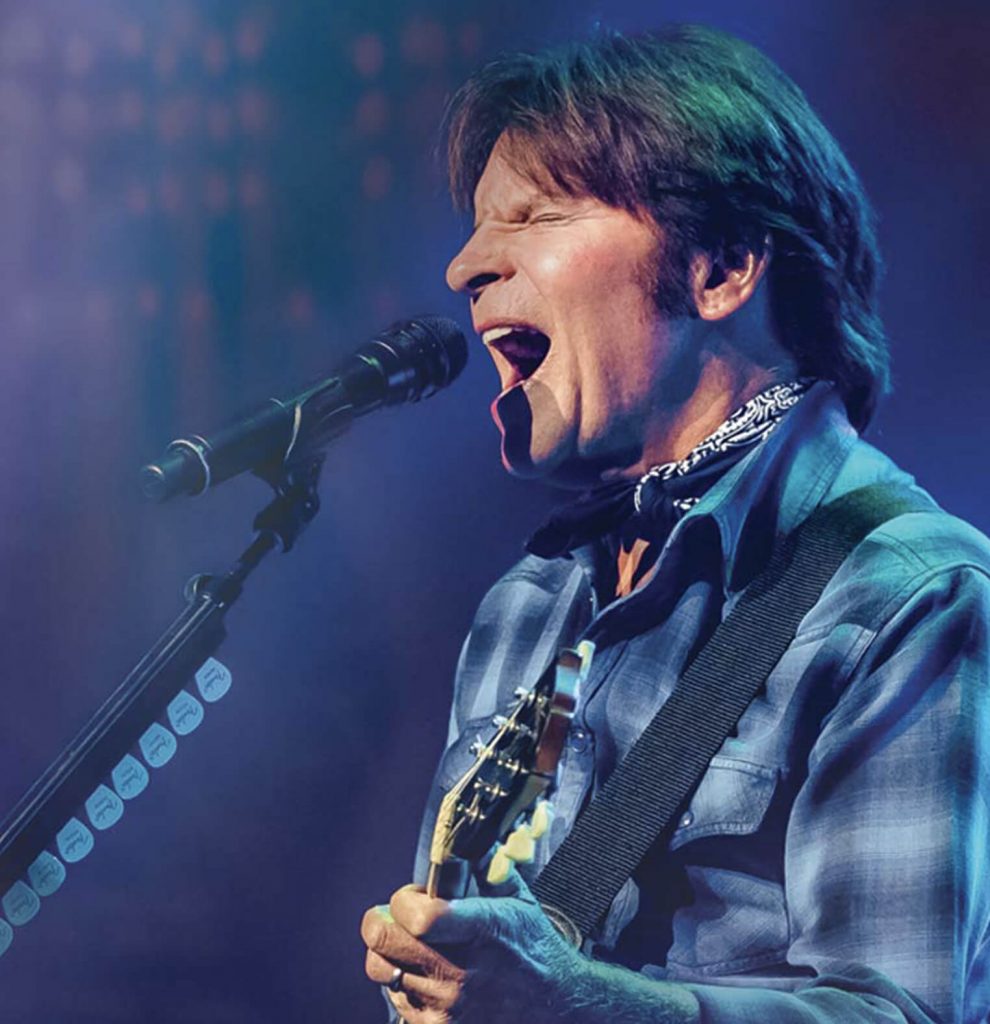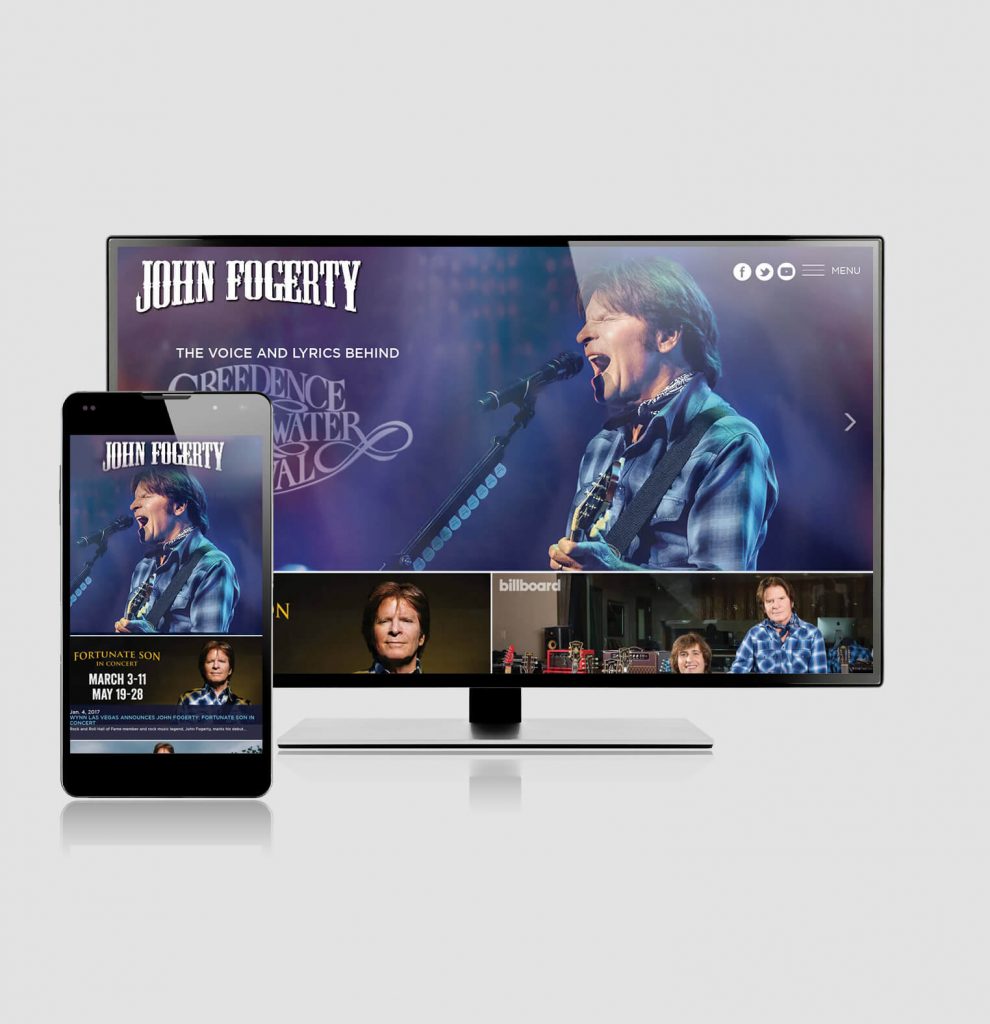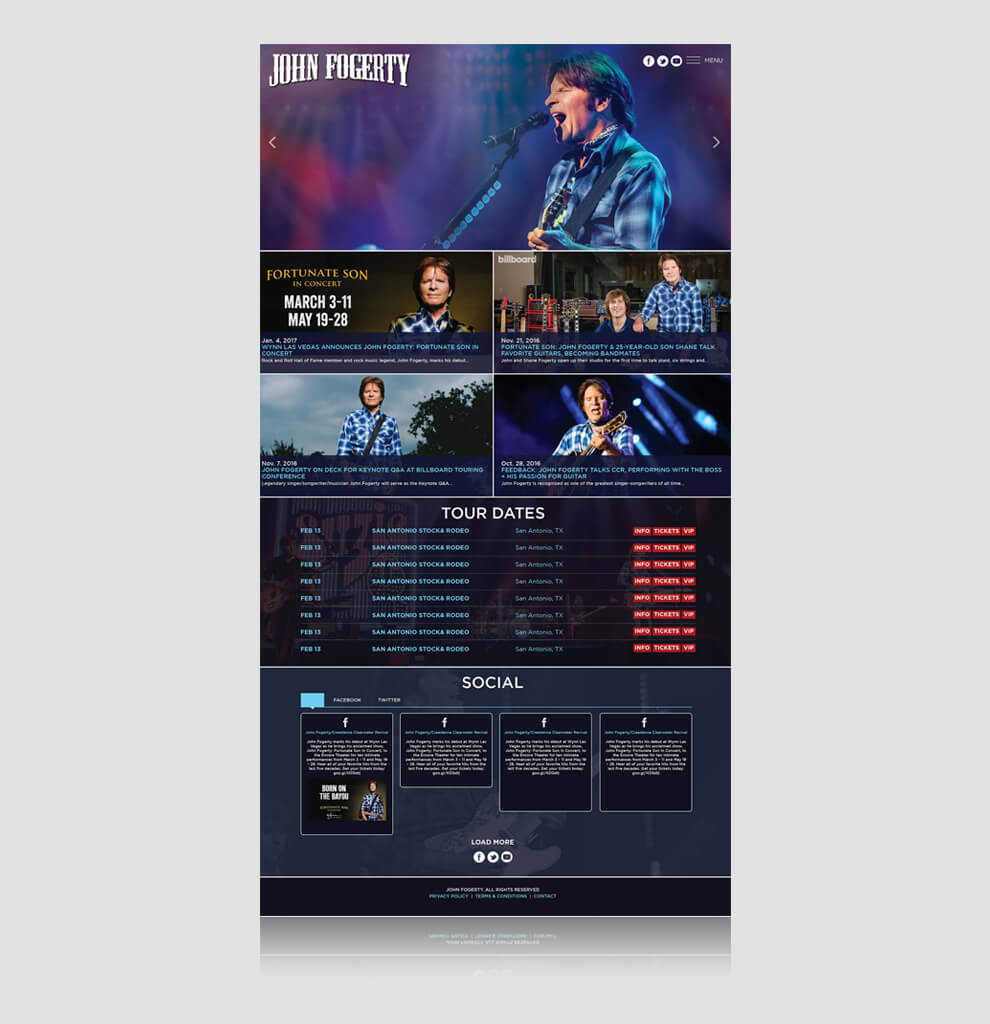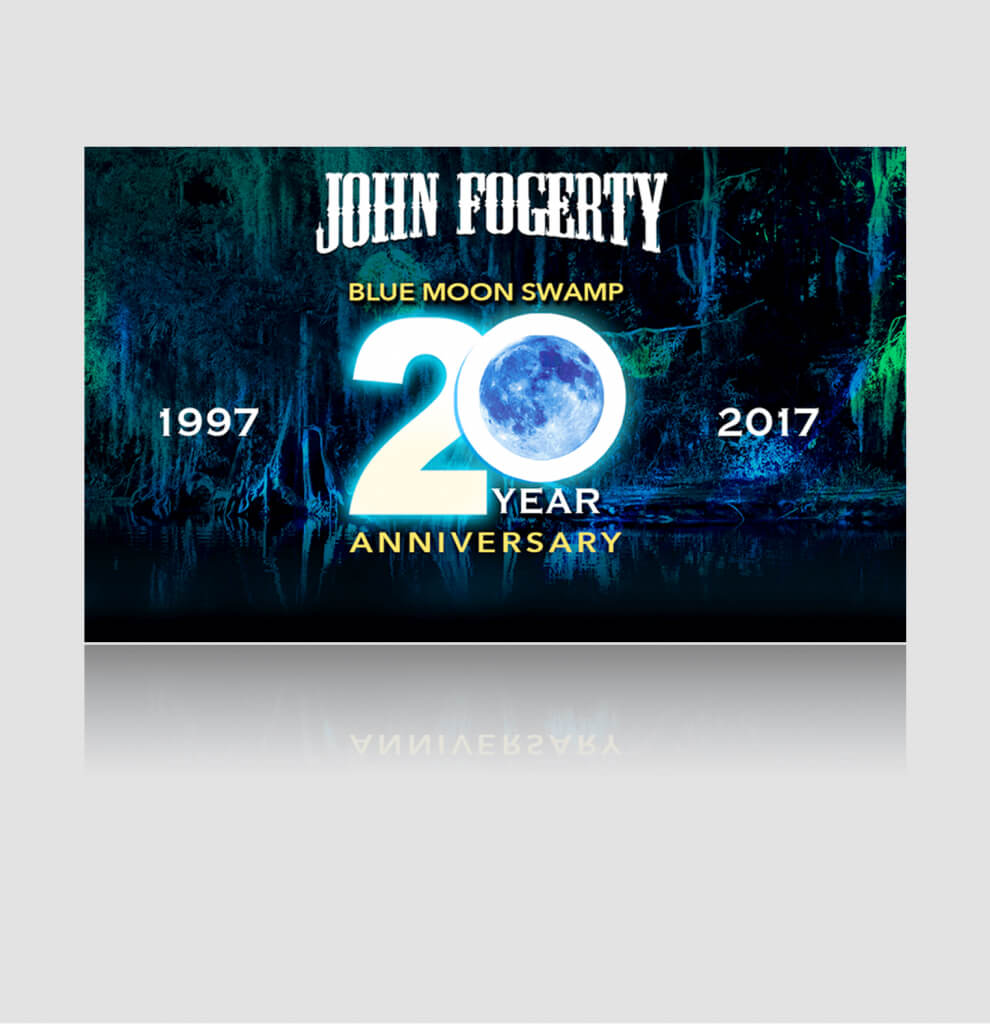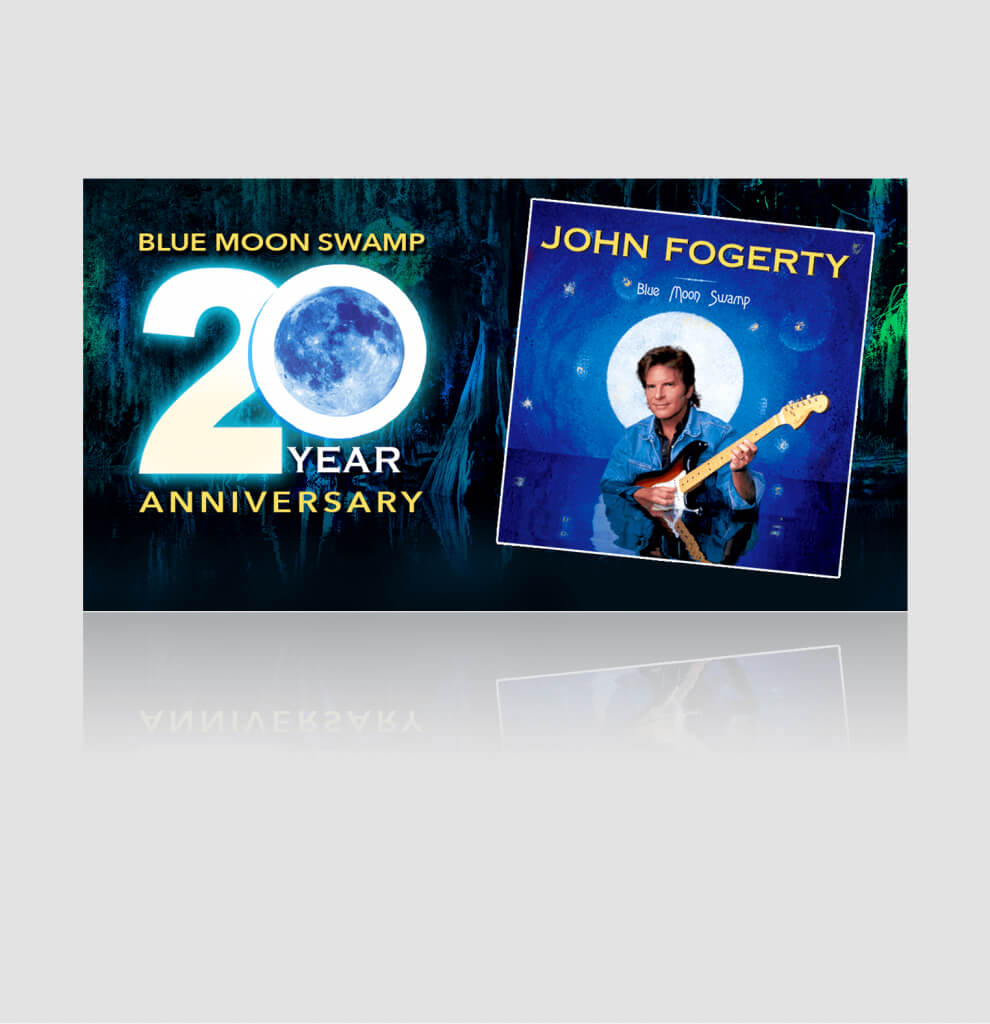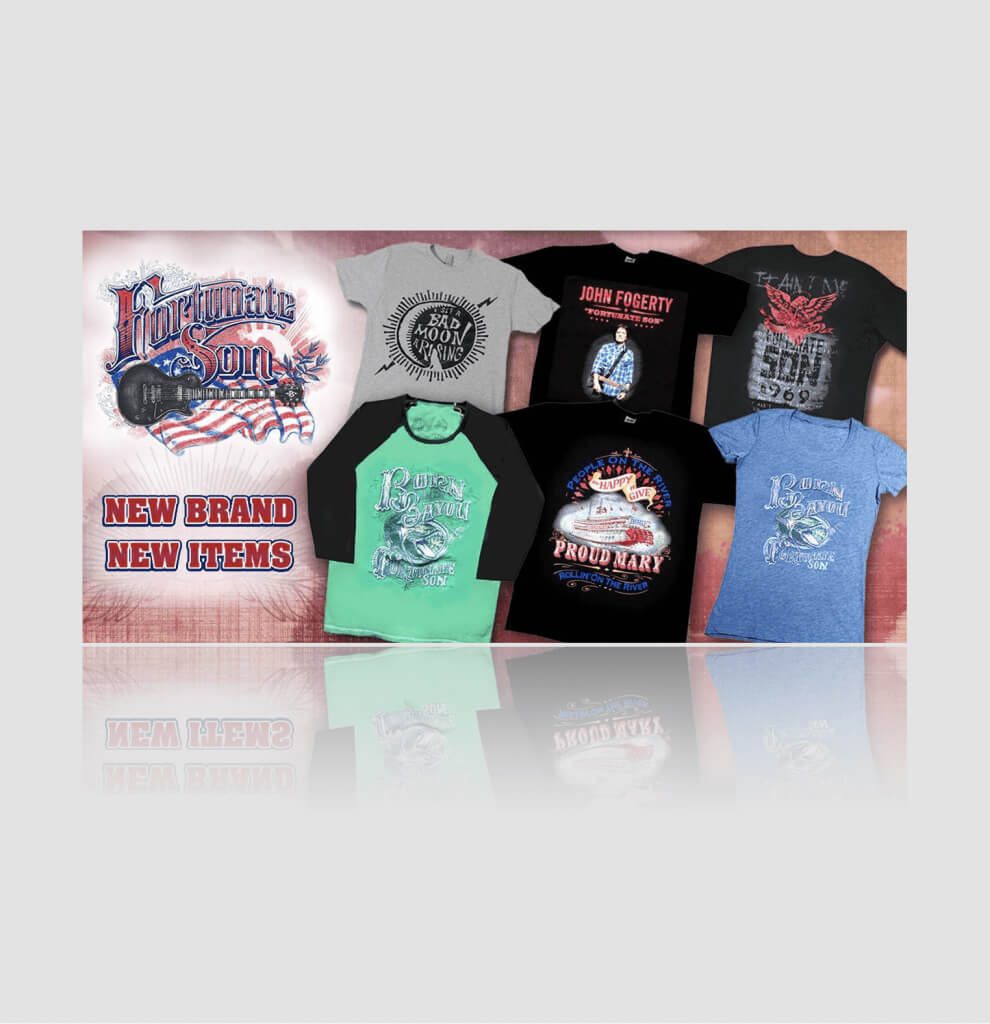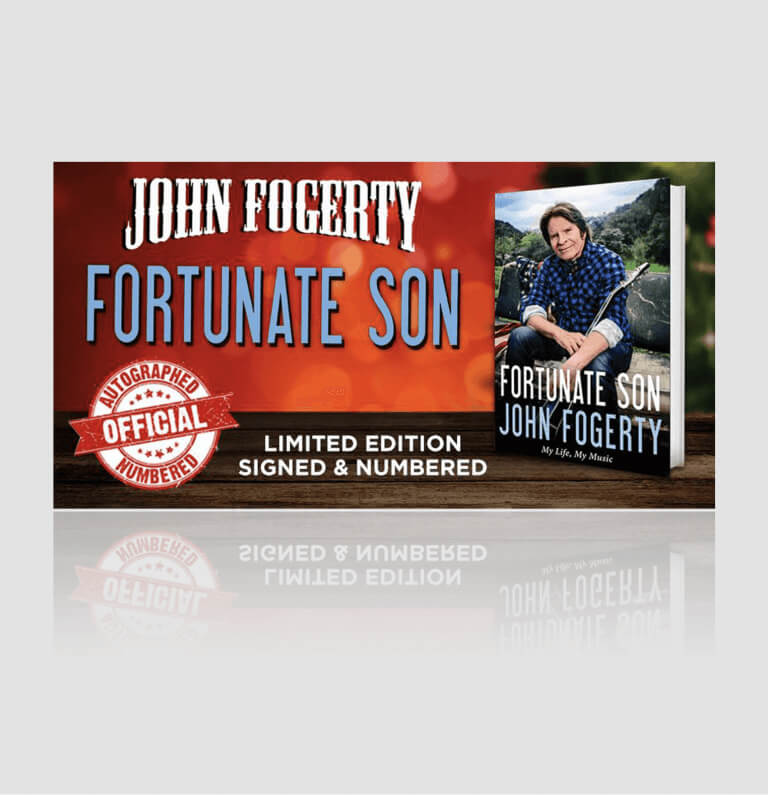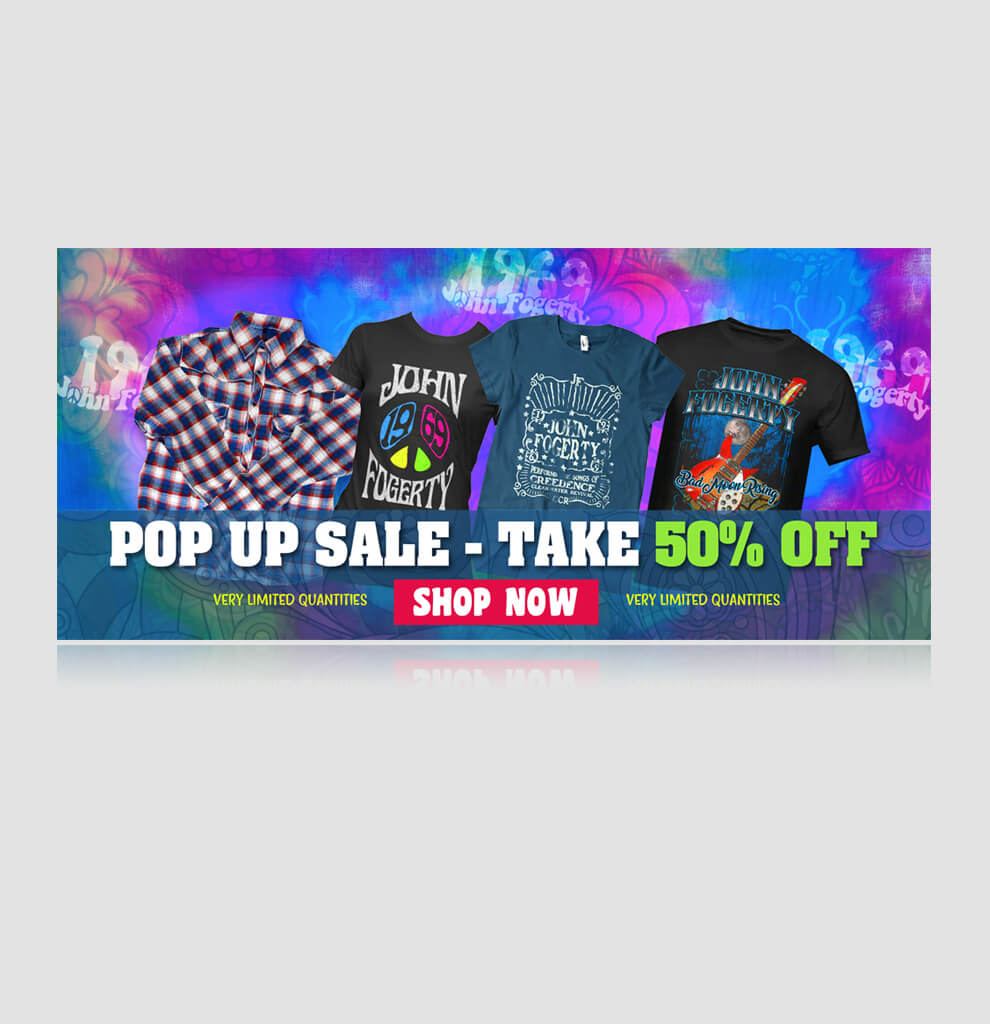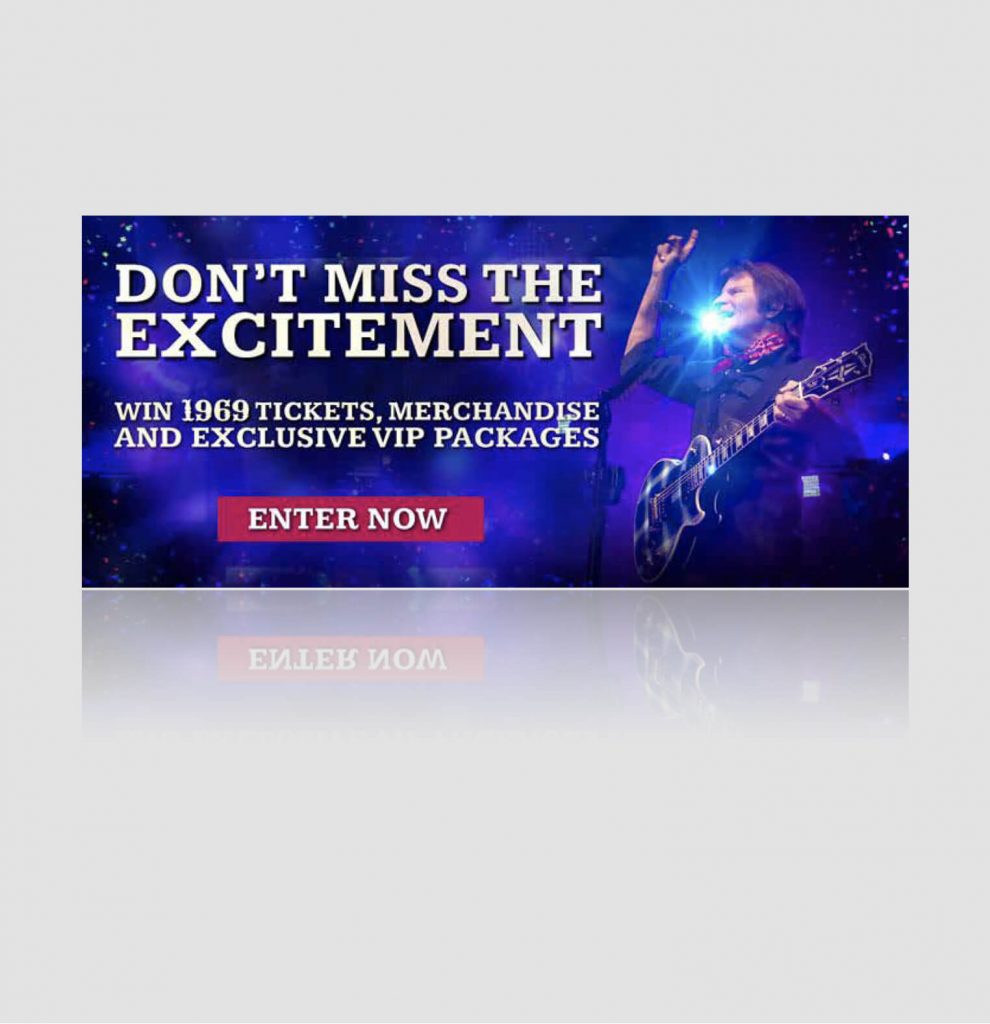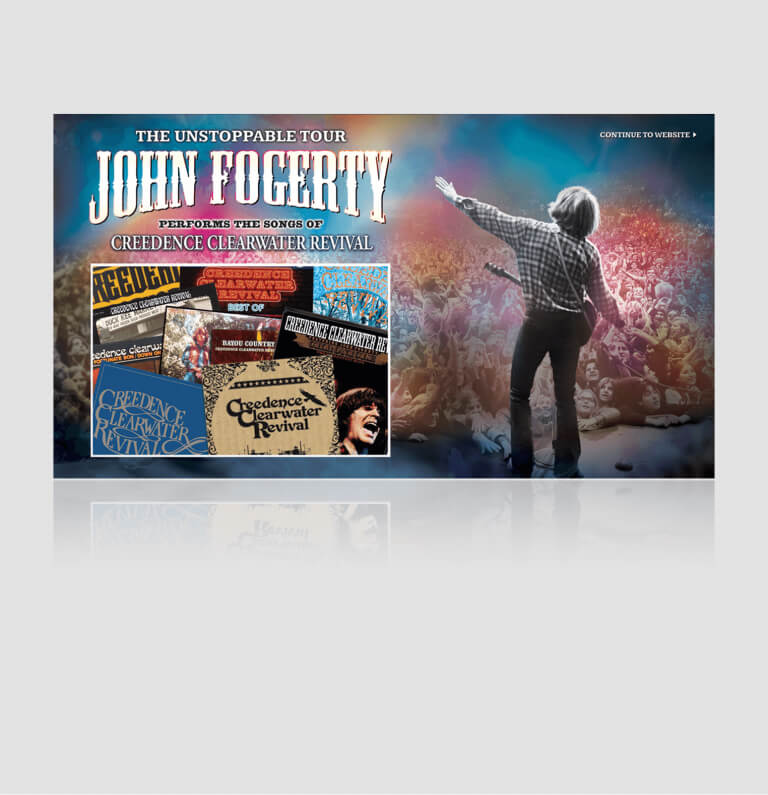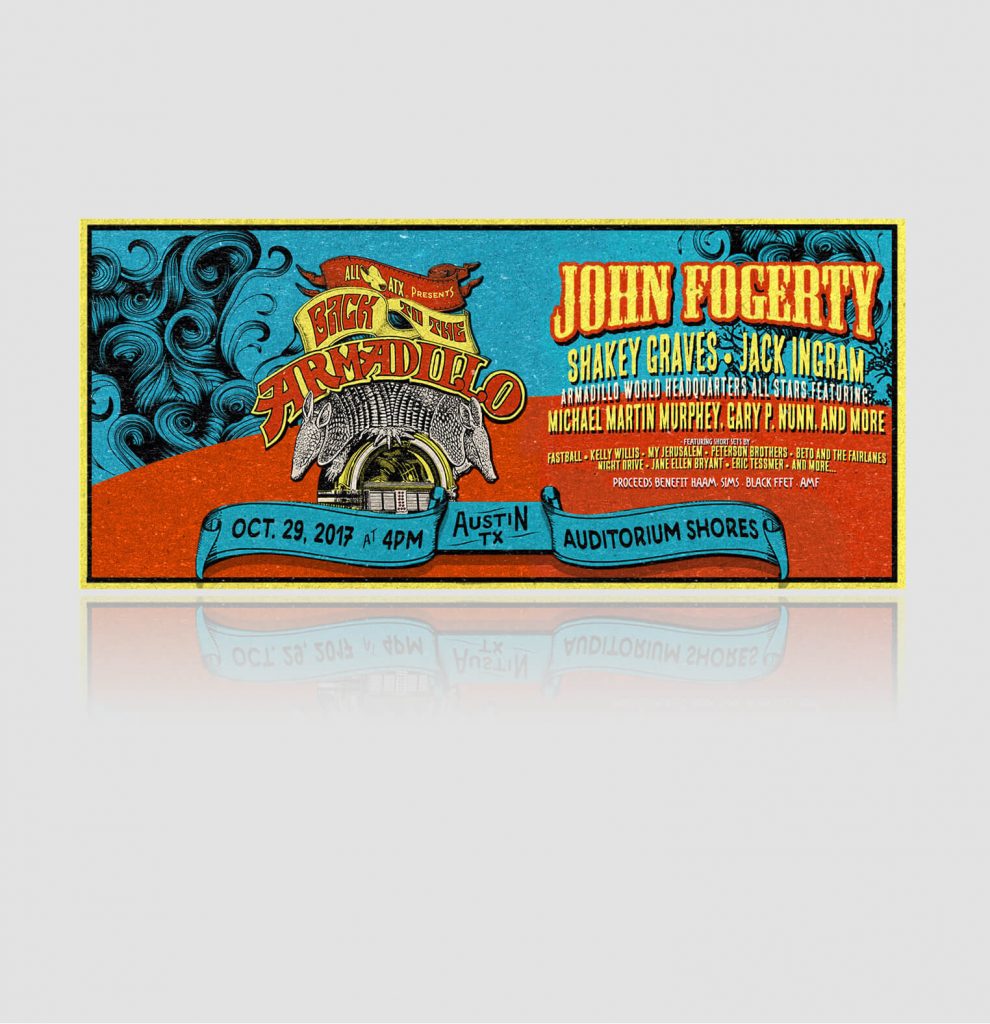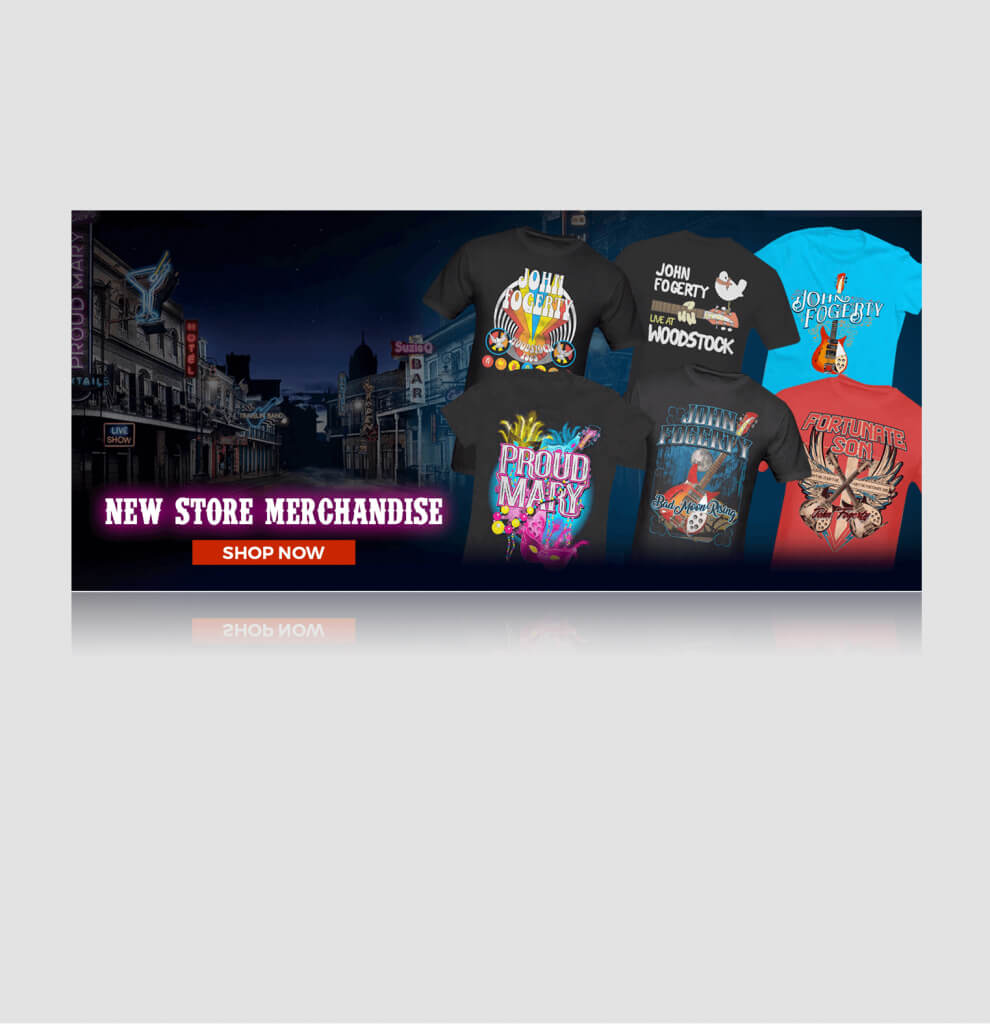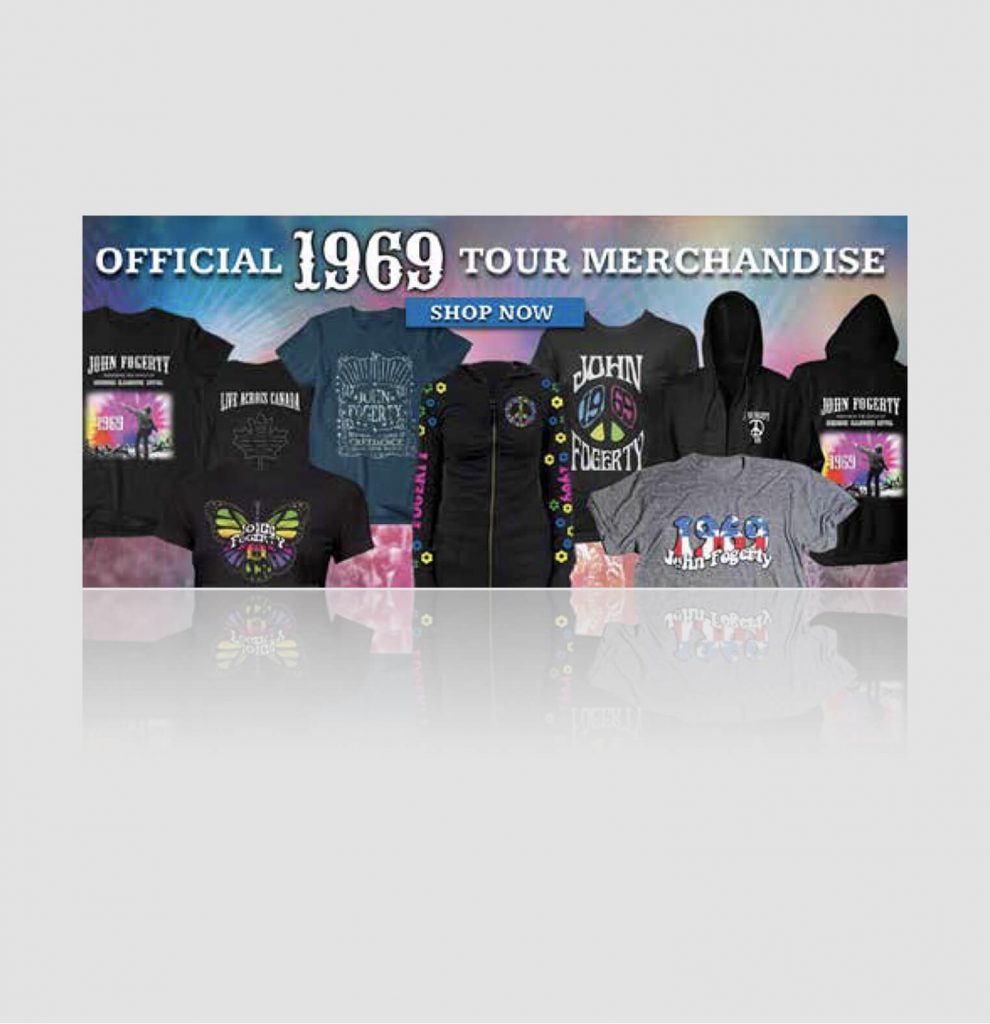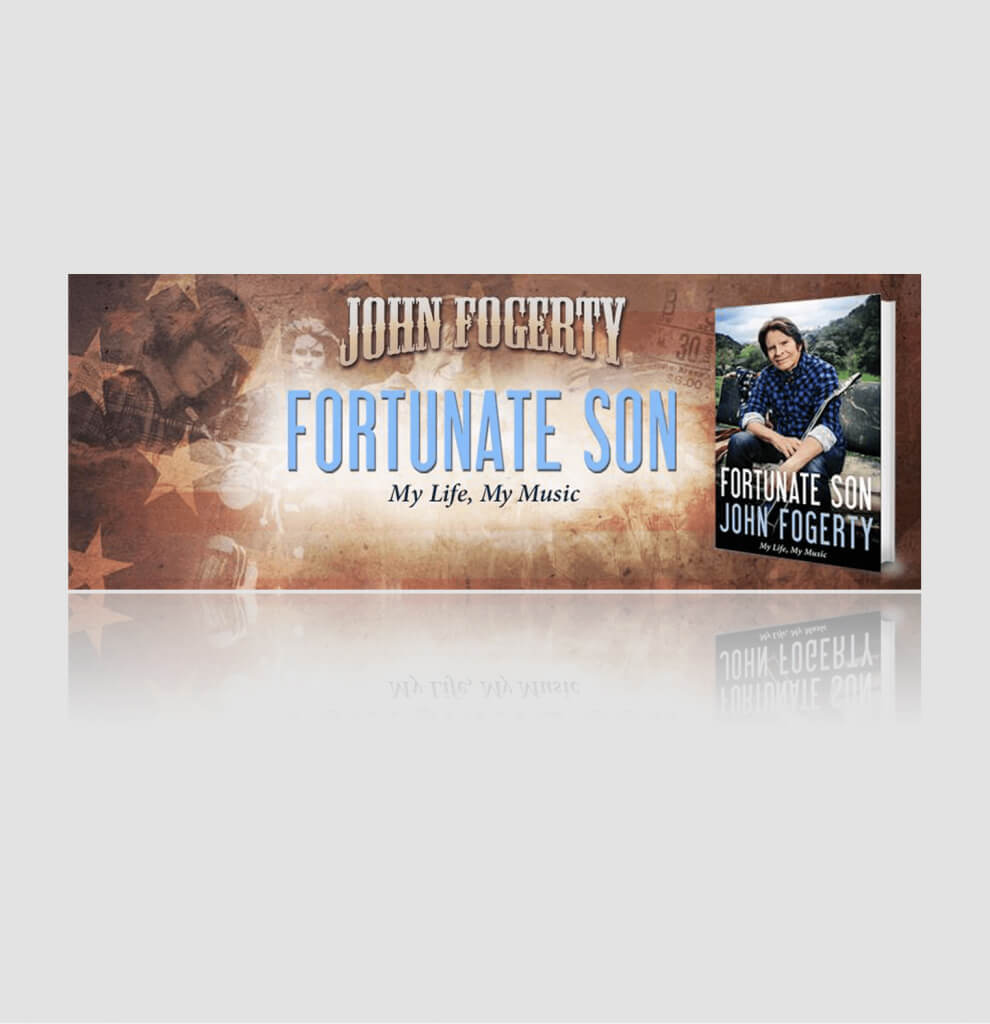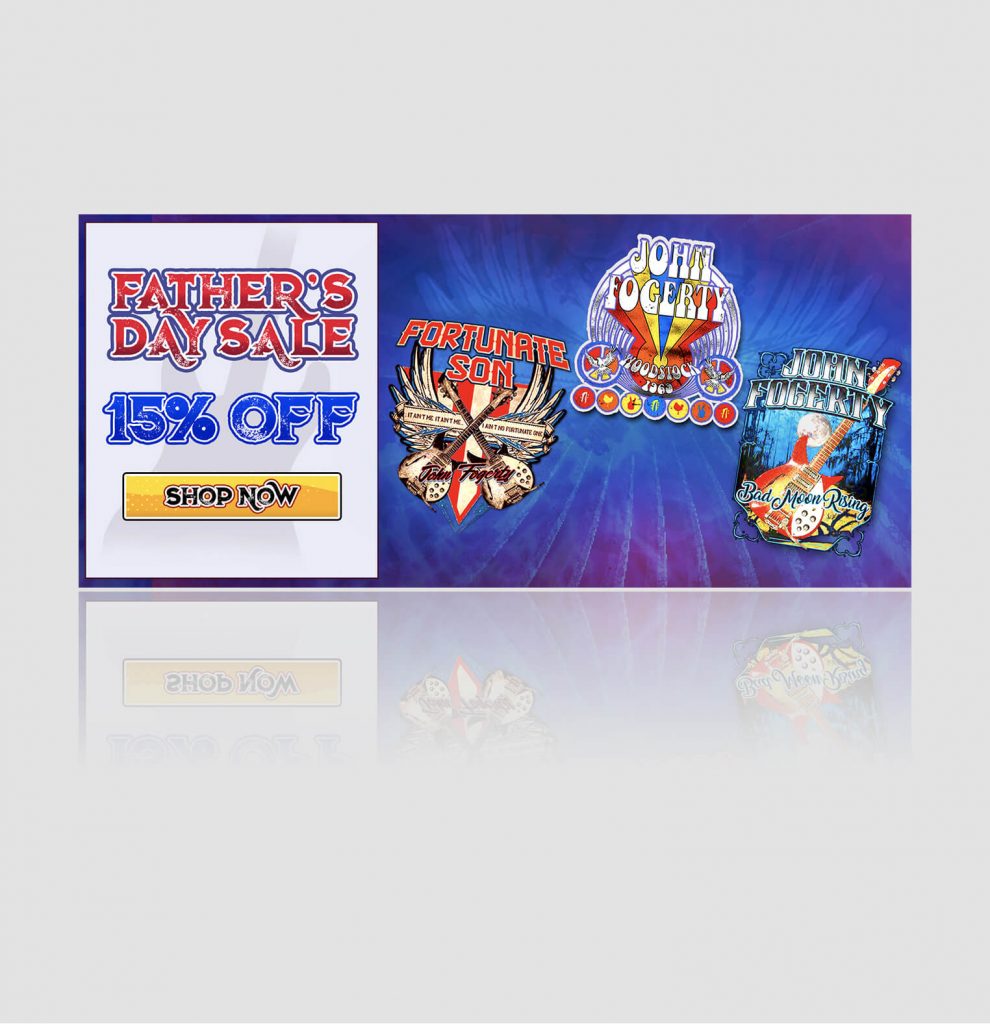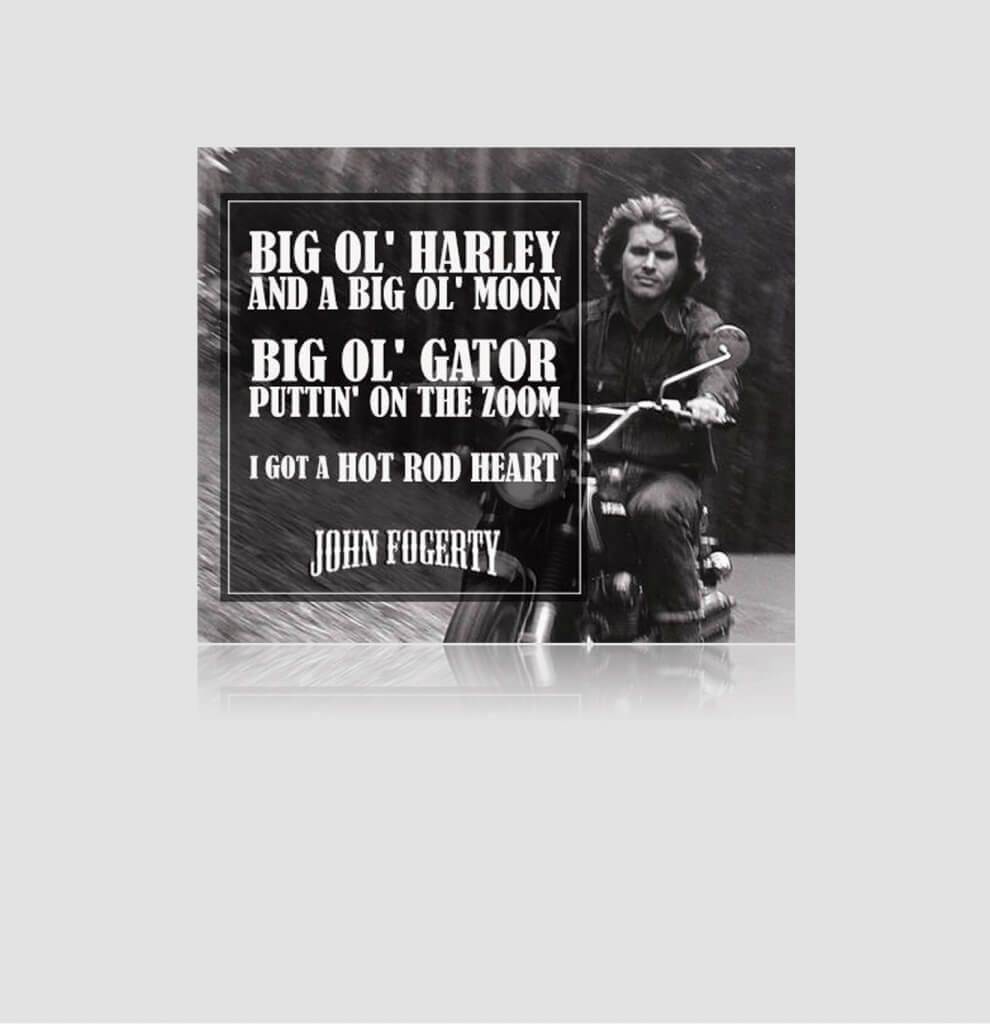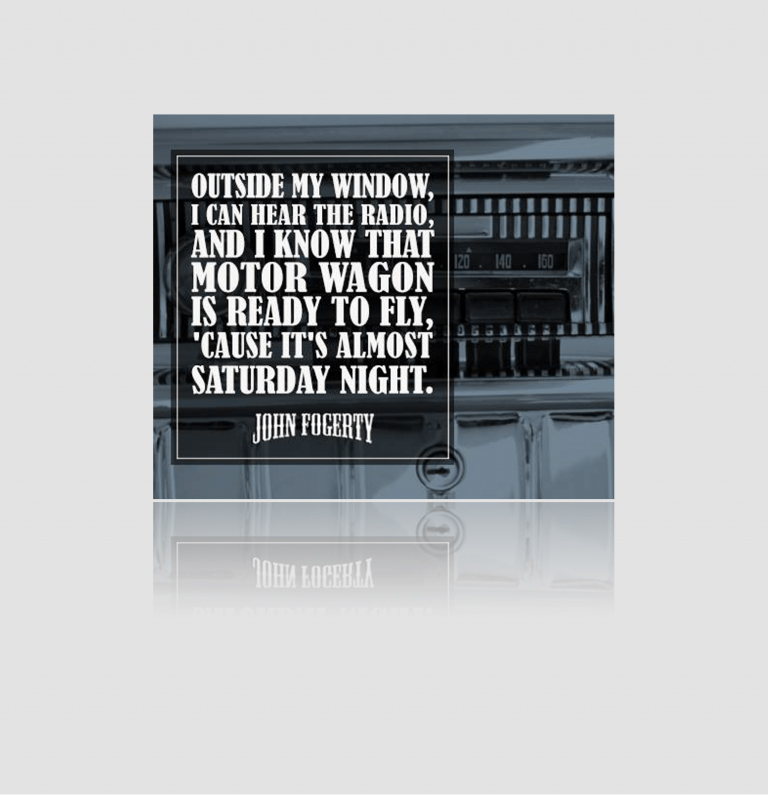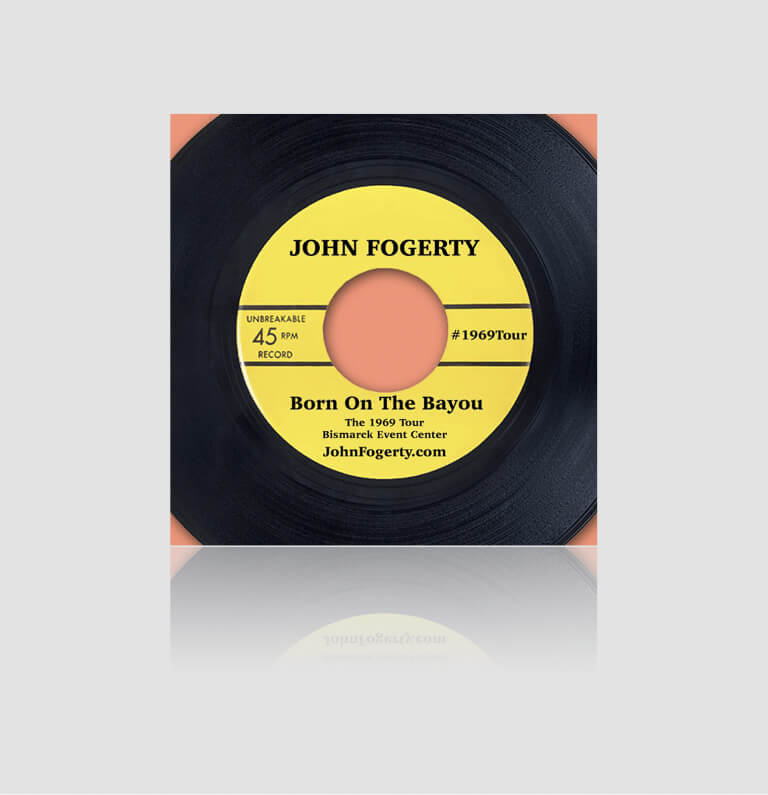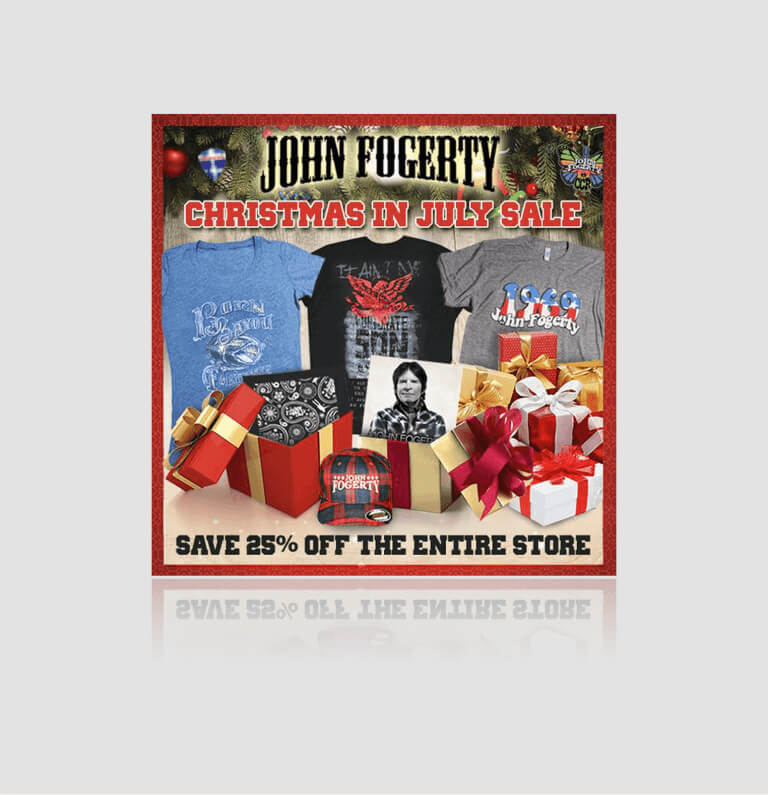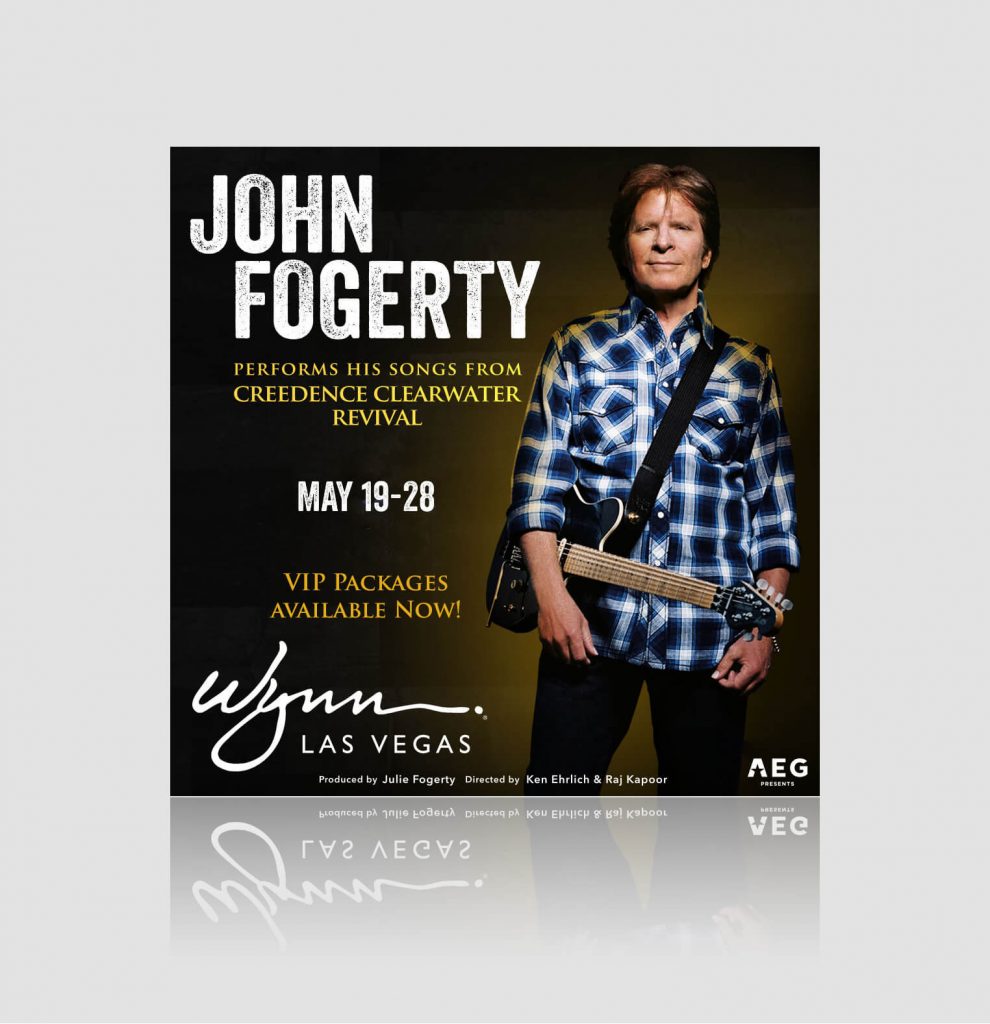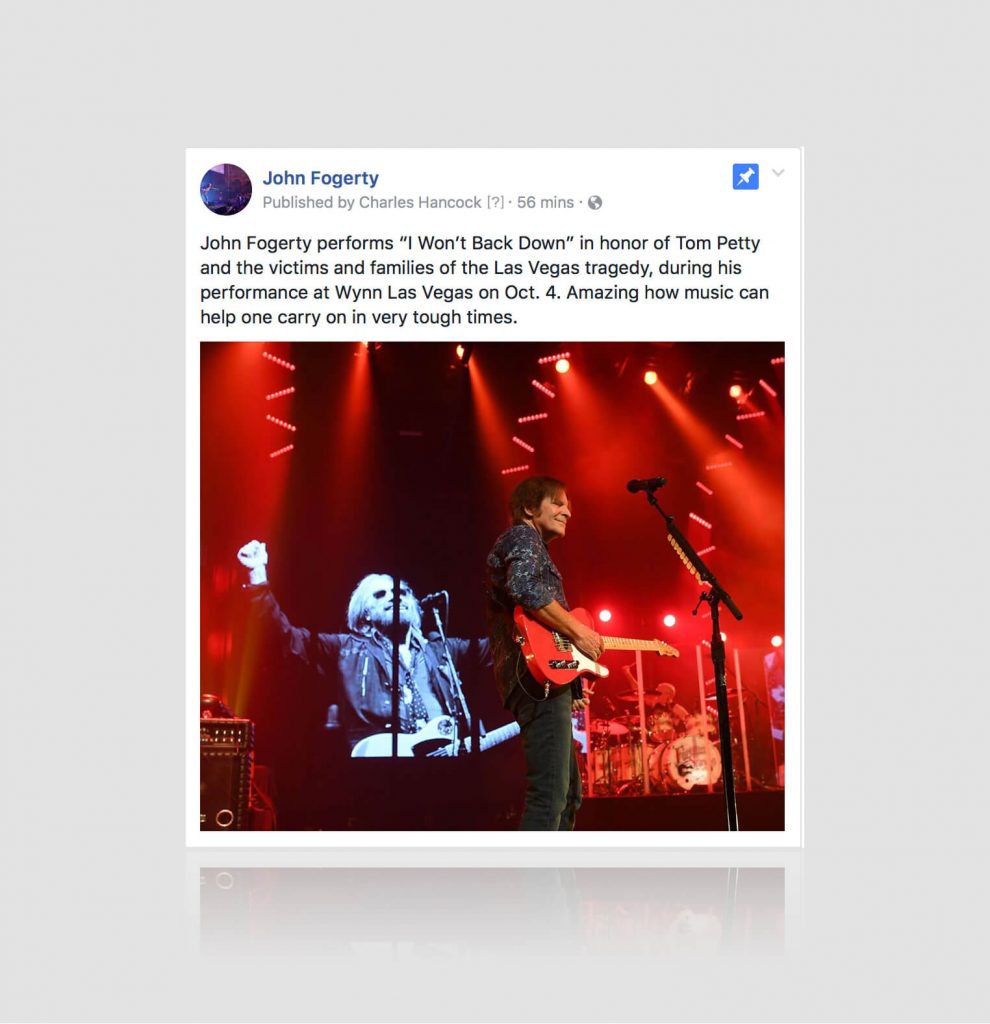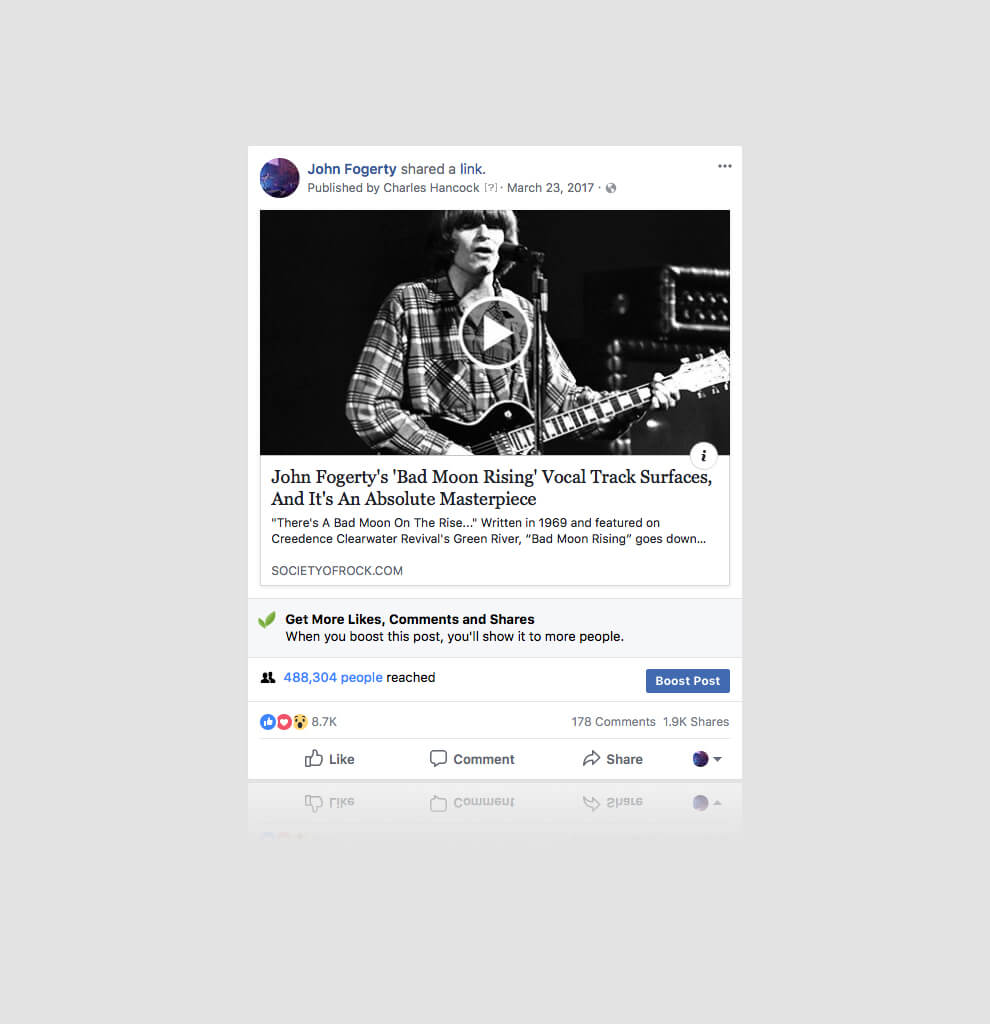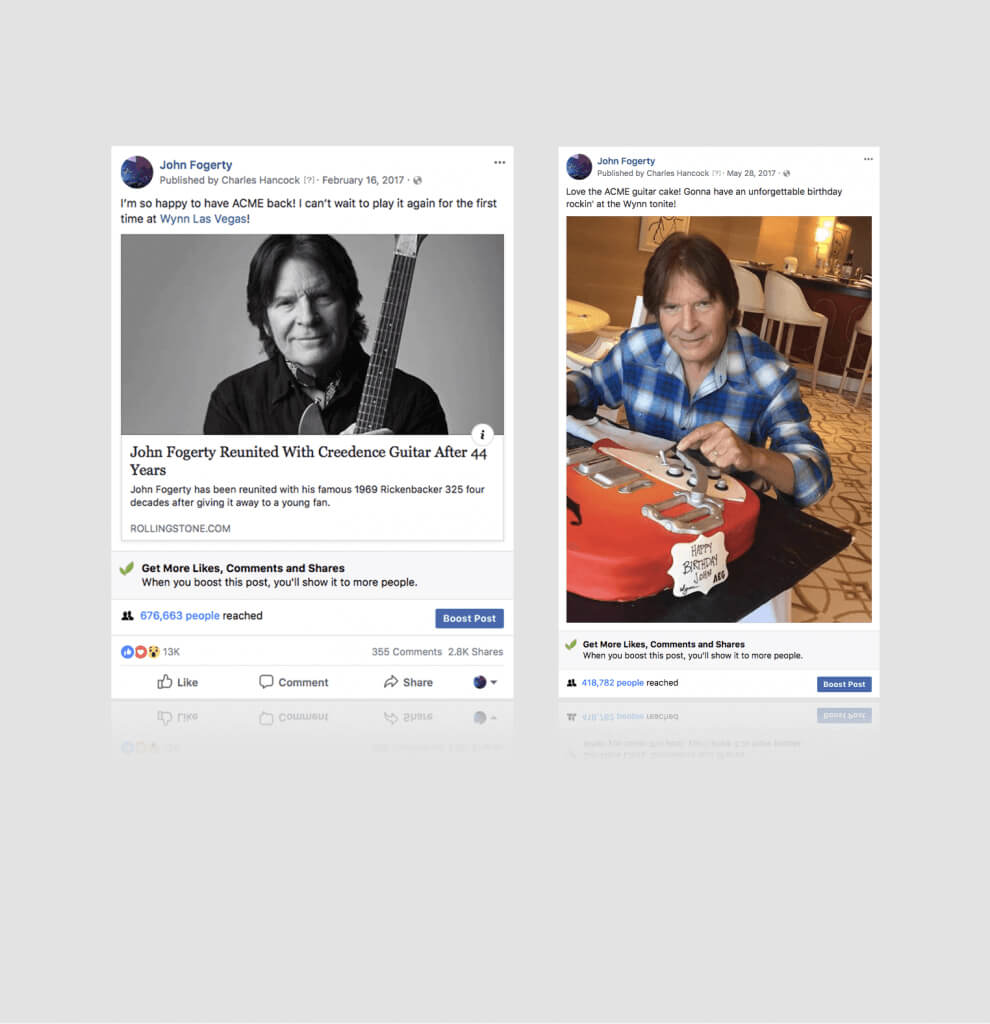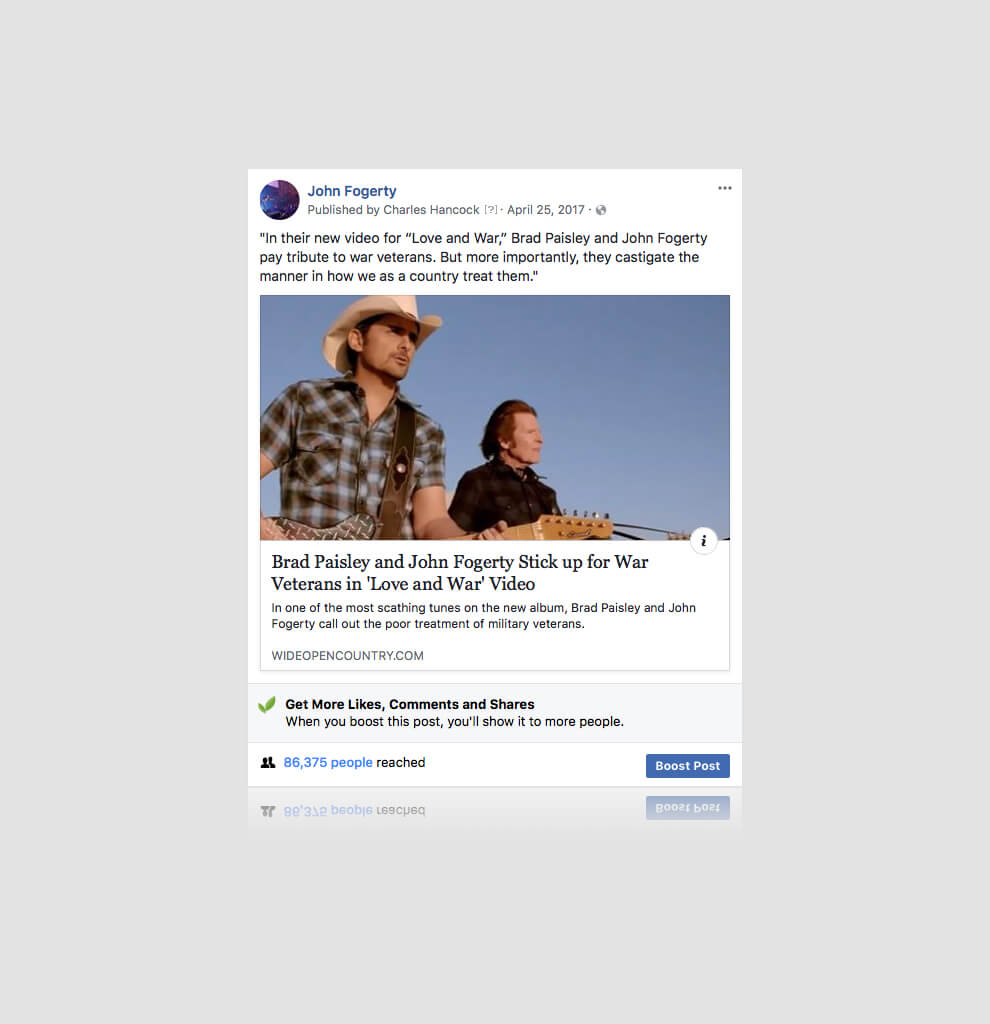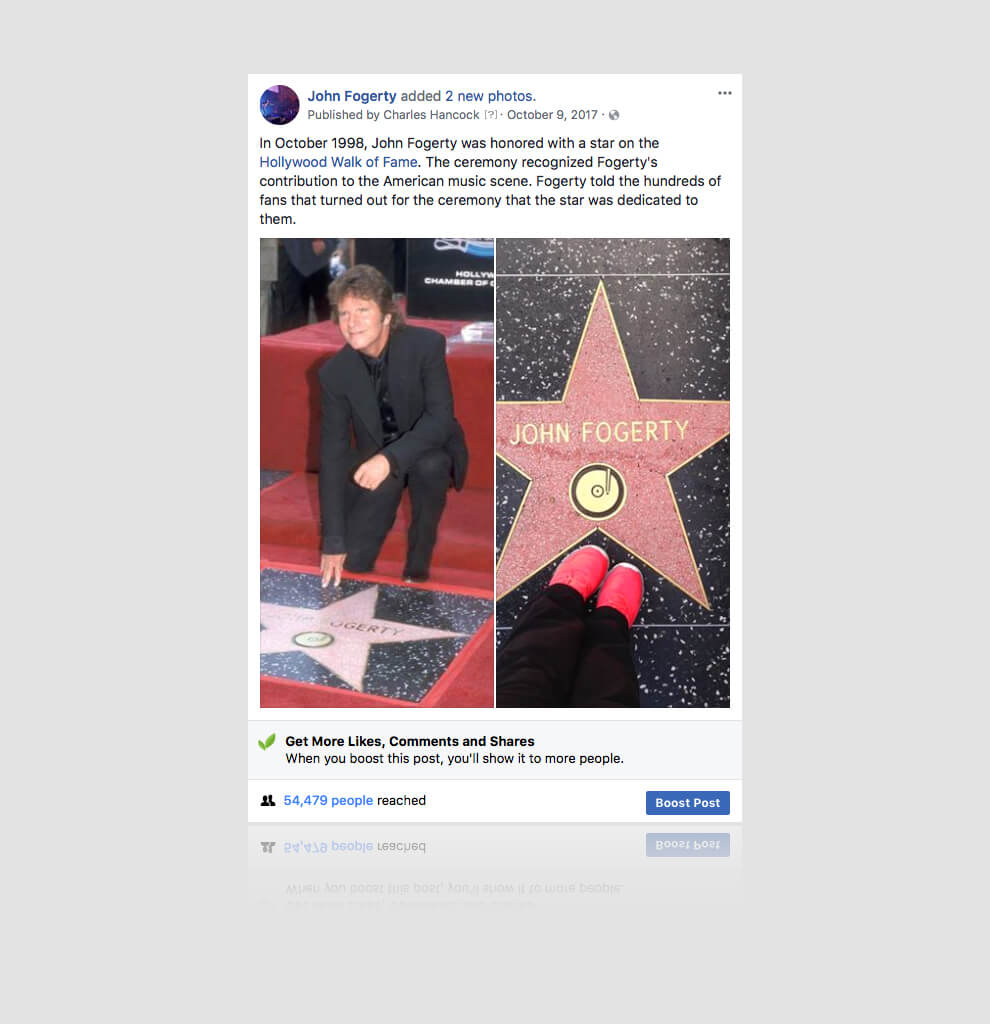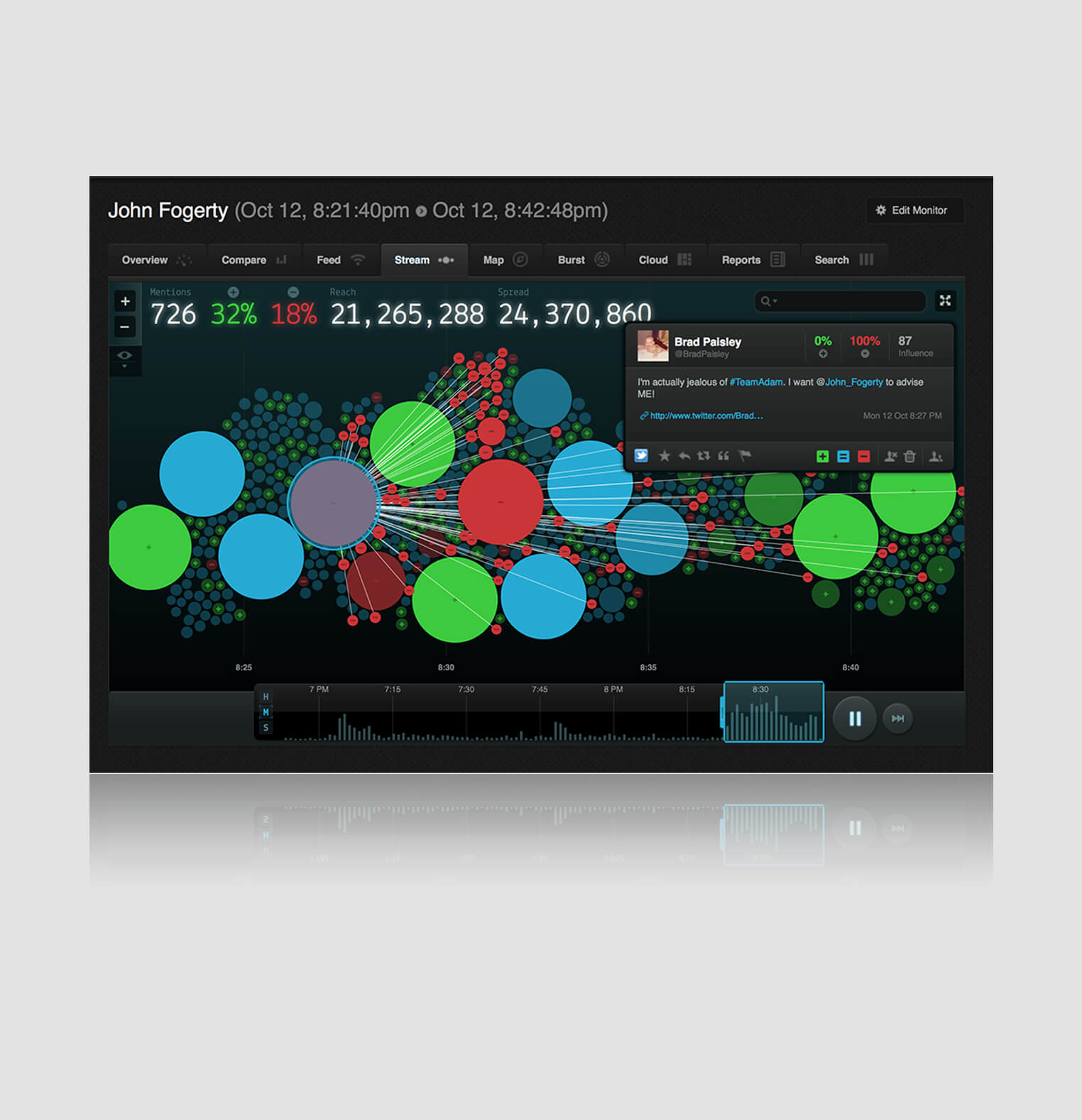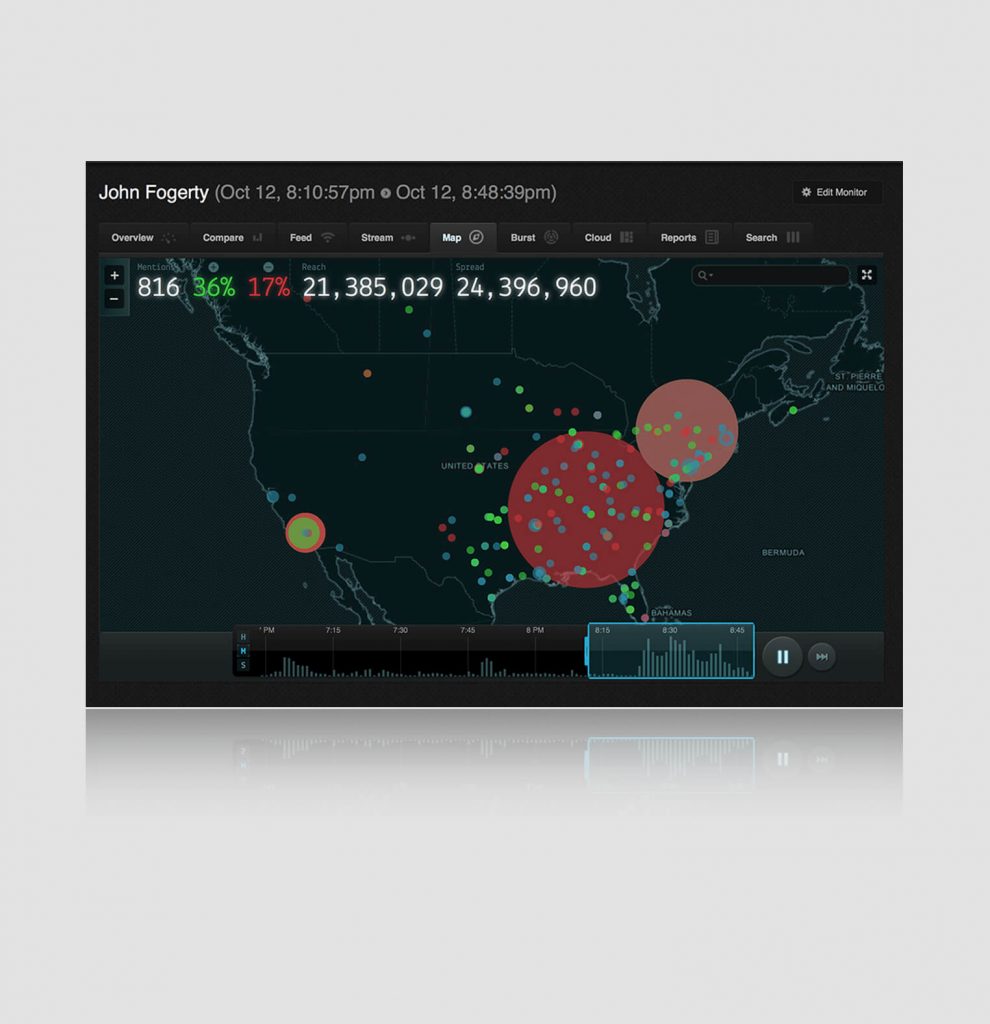 category: Digital Marketing, E-Commerce, Web Design
John Fogerty
John Fogerty is an American musician, singer, and songwriter. He was the lead singer, lead guitarist and principal songwriter for the band Creedence Clearwater Revival. The group had nine top-ten singles and eight gold albums between 1968 and 1972, and was inducted into the Rock and Roll Hall of Fame in 1993.
After CCR parted ways in 1972, Fogerty had a successful solo career. He was listed on Rolling Stone magazine's list of 100 Greatest Guitarists (at number 40) and the list of 100 Greatest Singers (at number 72). His songs include "Proud Mary", "Down on the Corner", "Centerfield", "Bad Moon Rising", "Green River", and "Fortunate Son".
As Account Manager and Social Media Manager for John Fogerty, my duties included promoting tour dates, updating social channels and posts on a daily basis, and maintaining the online store and merchandise.
Some of the highlights of working with John, included tweeting "as him" during his American Idol appearances, organizing the live video feed from the Troubadoor, helping him sell out of his Autobiography "Fortunate Son: My Life, My Music", promoting numerous Vegas residencies and introducing him to the "Six String Soldiers", who were granted the opportunity to open for John for several shows.
responsibile for:

Creative Direction and Design. Copywriting, Social Media Manager, Online Store Manager