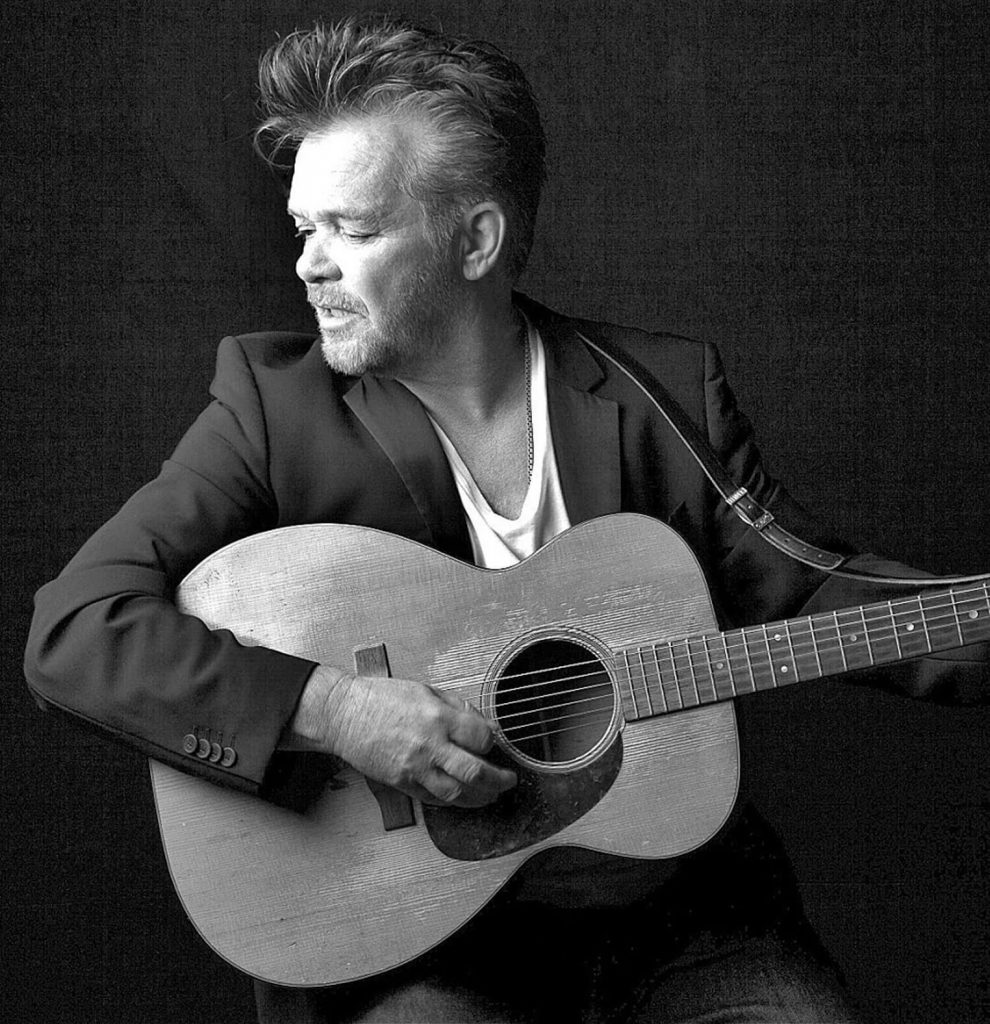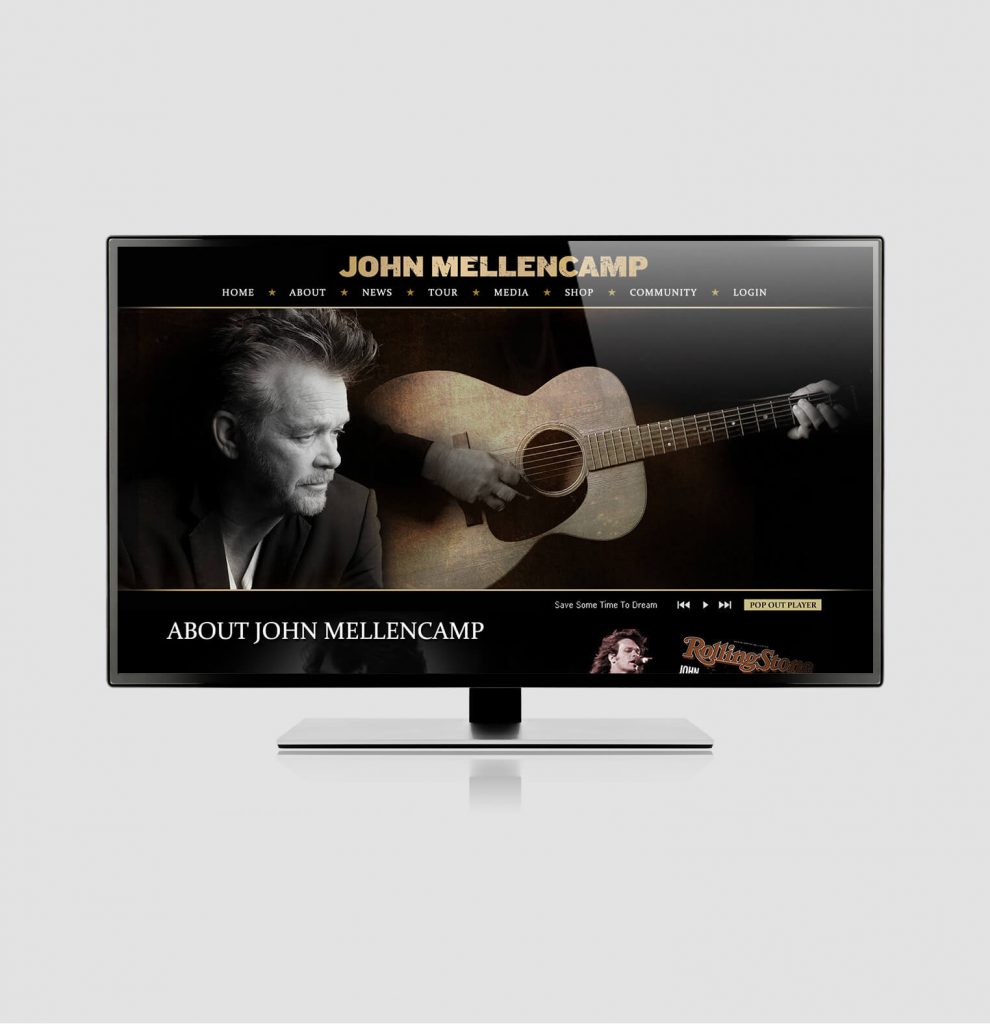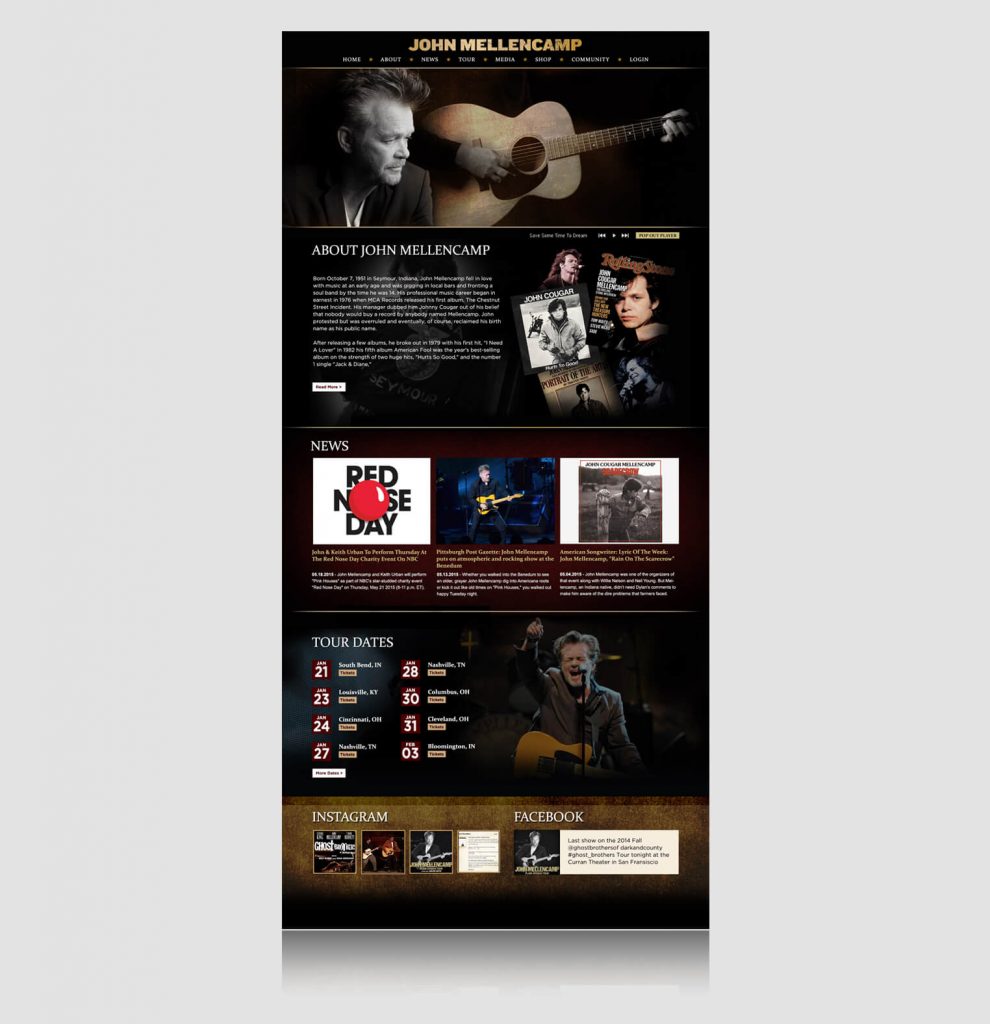 category: Web Design
John Mellencamp
John Mellencamp previously known as John Cougar and John Cougar Mellencamp, is an American musician, singer-songwriter, painter, and actor.
Mellencamp rose to fame in the 1980s yielding a string of Top 10 singles, and has amassed 22 Top 40 hits in the United States. In addition, he holds the record for the most tracks by a solo artist to hit number one on the Hot Mainstream Rock Tracks chart. Mellencamp has been nominated for 13 Grammy Awards, winning one. He was also inducted into the Rock and Roll Hall of Fame and the Songwriters Hall of Fame.
This is a design concept for his Office. website redesign.
responsibile for:

Creative Direction, Web Design