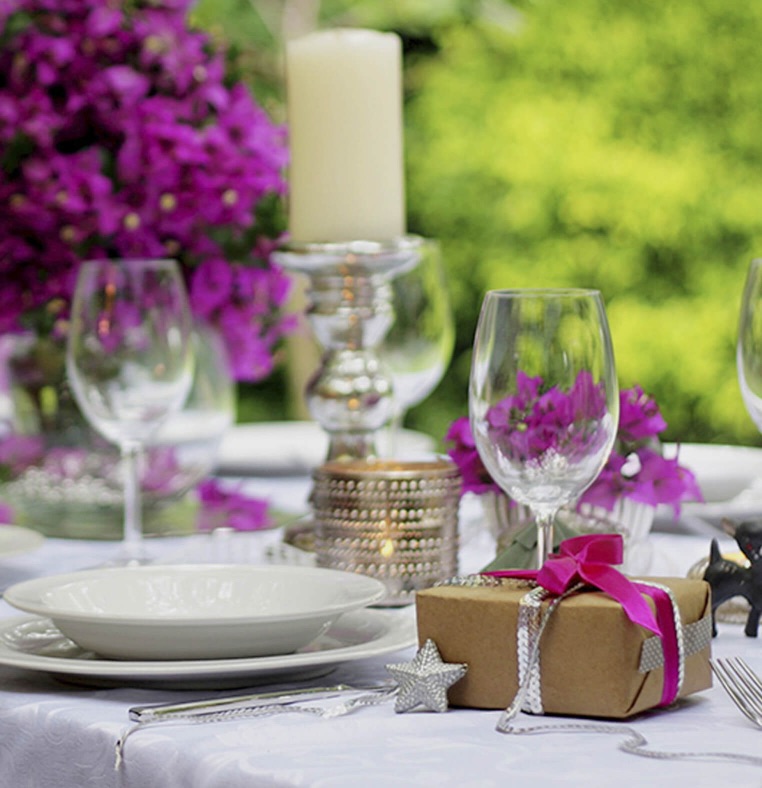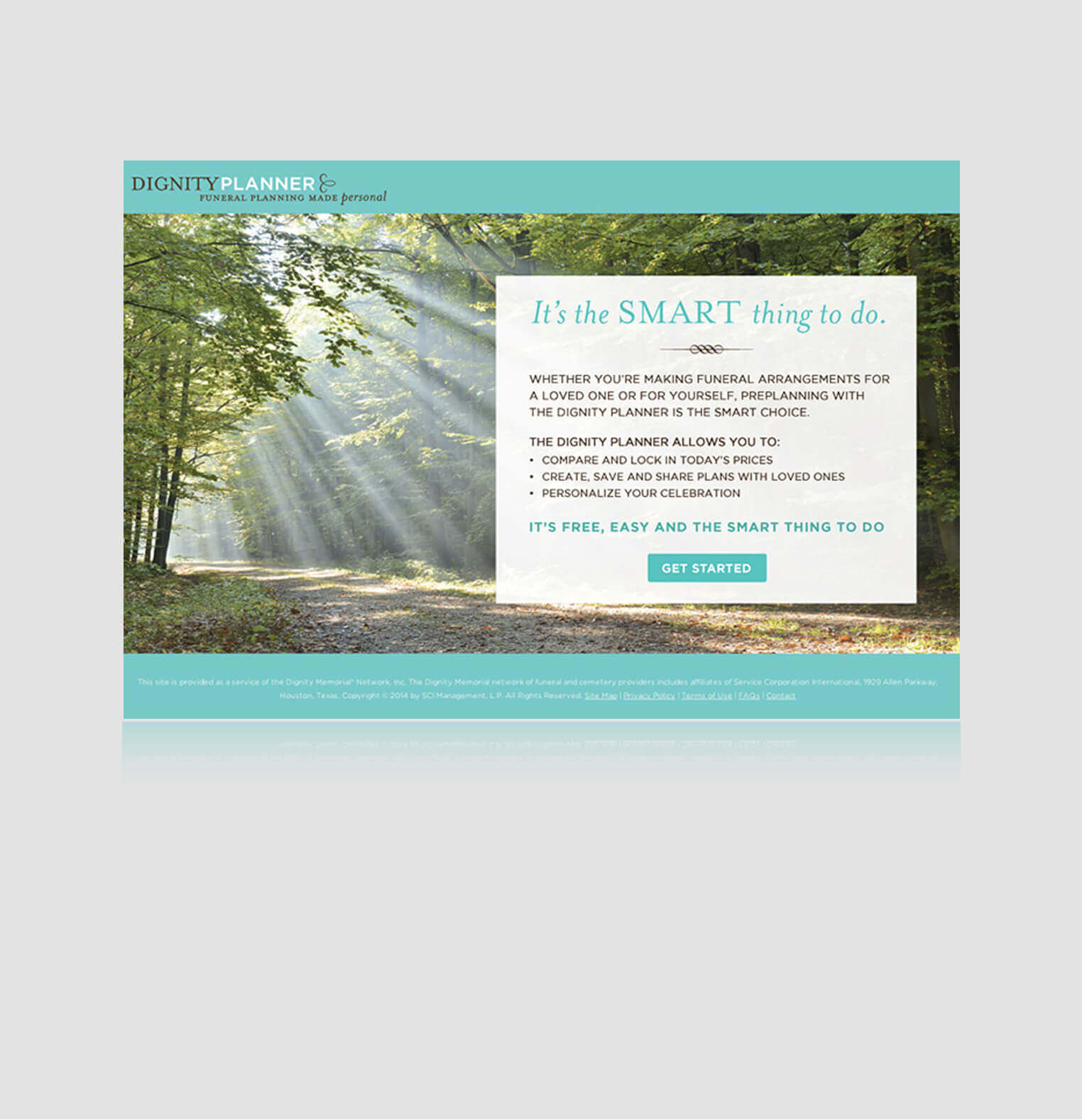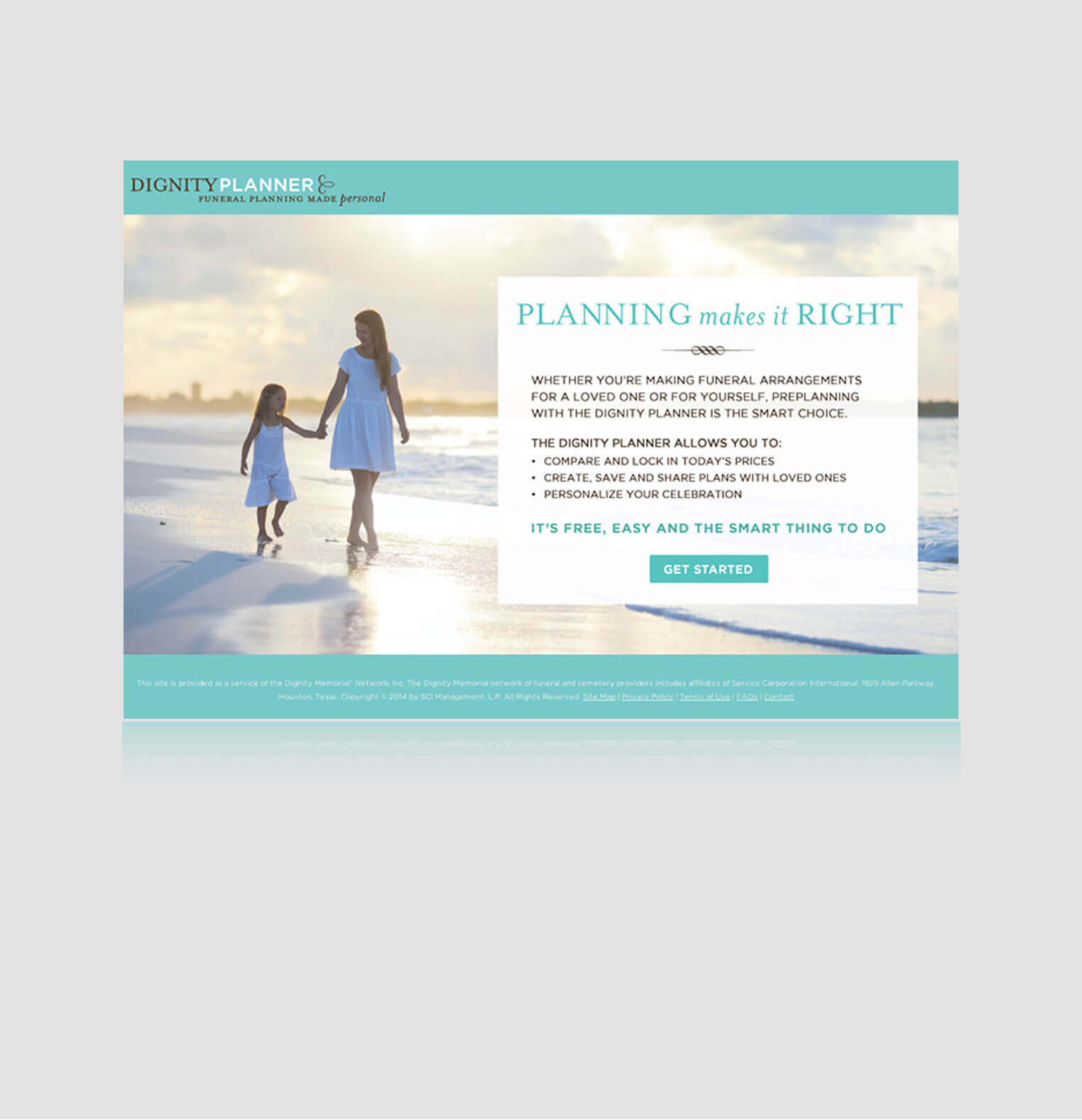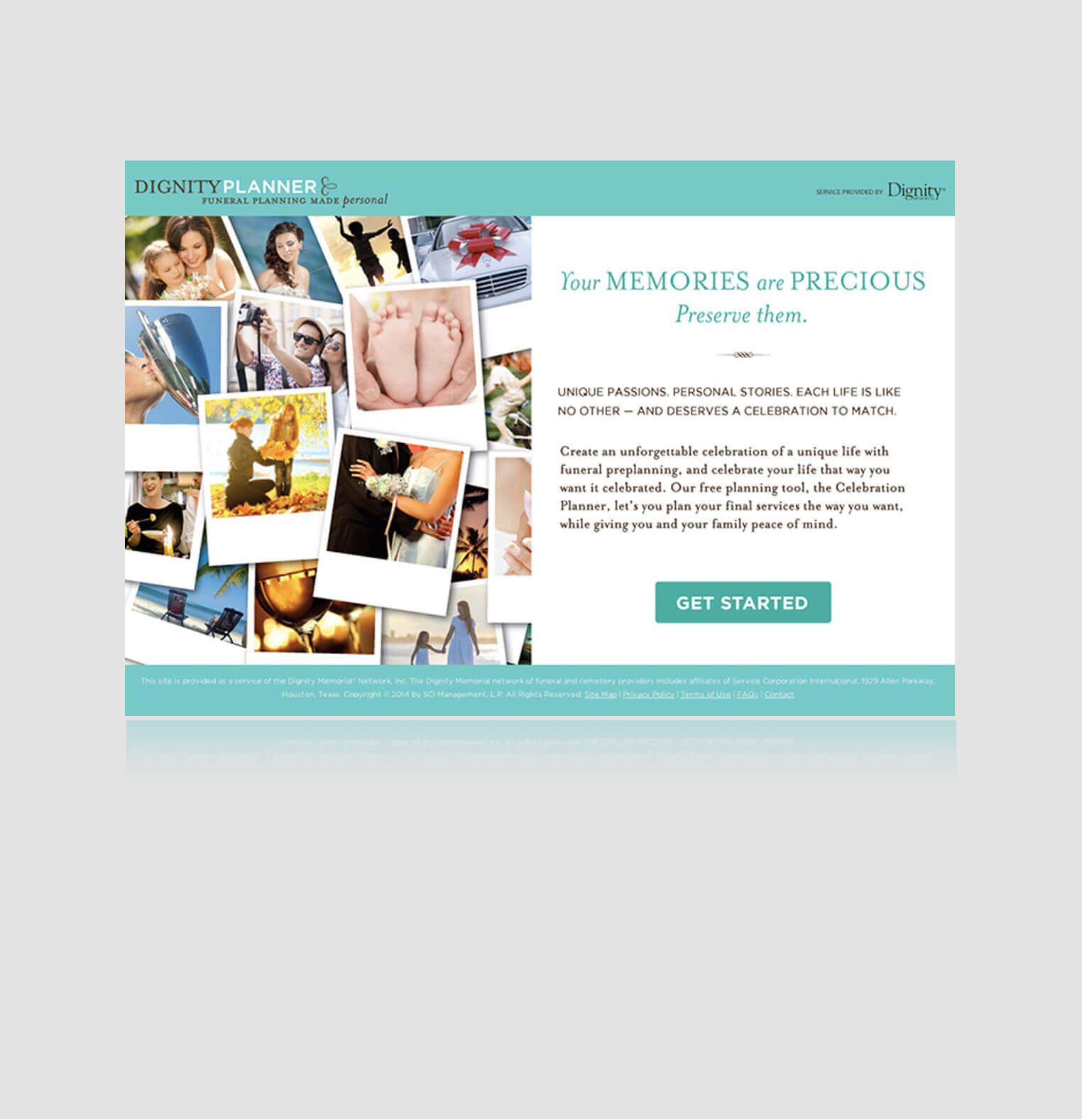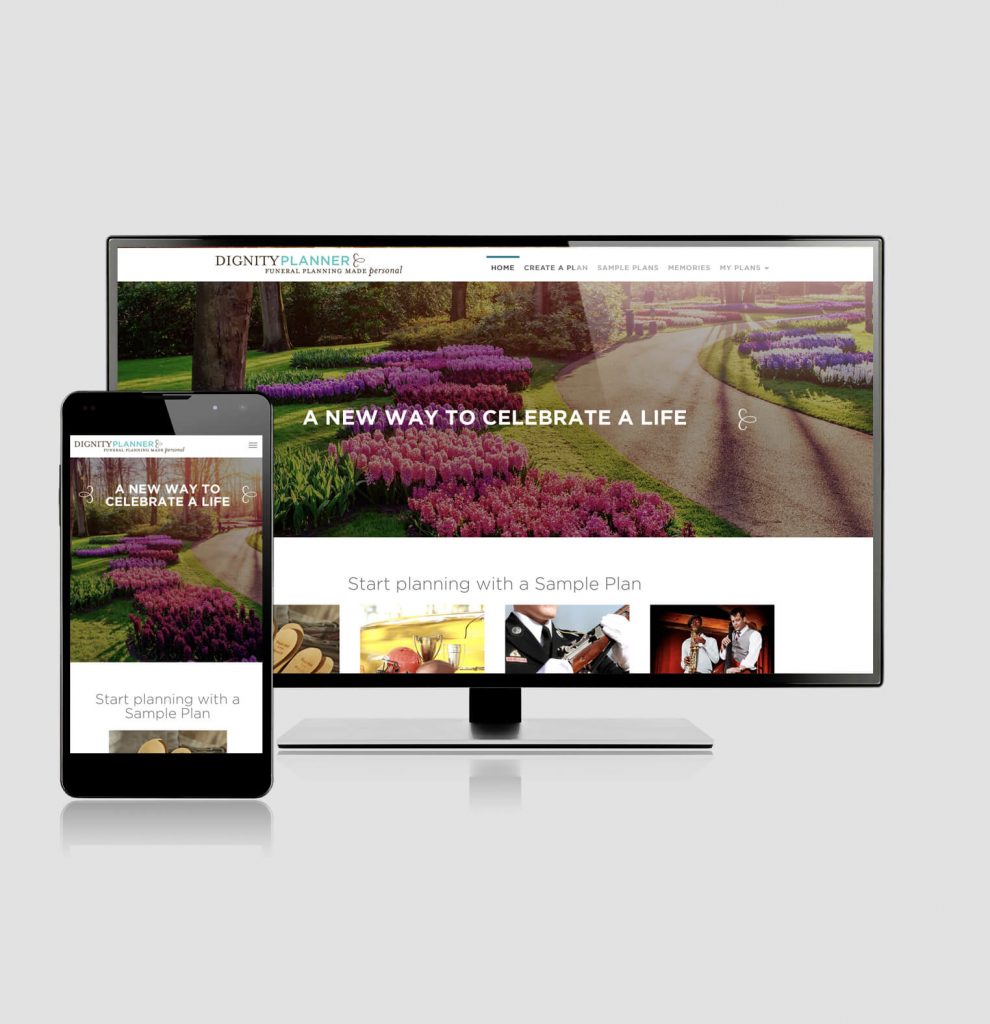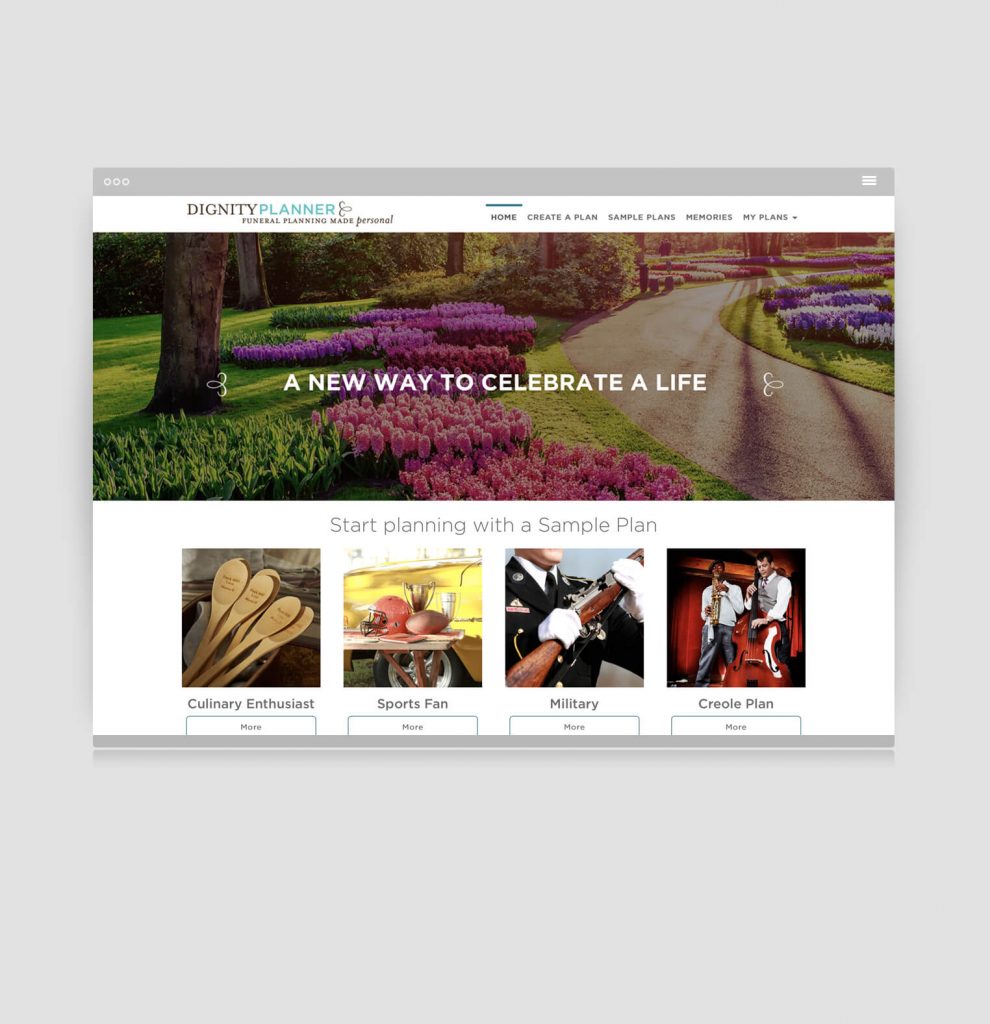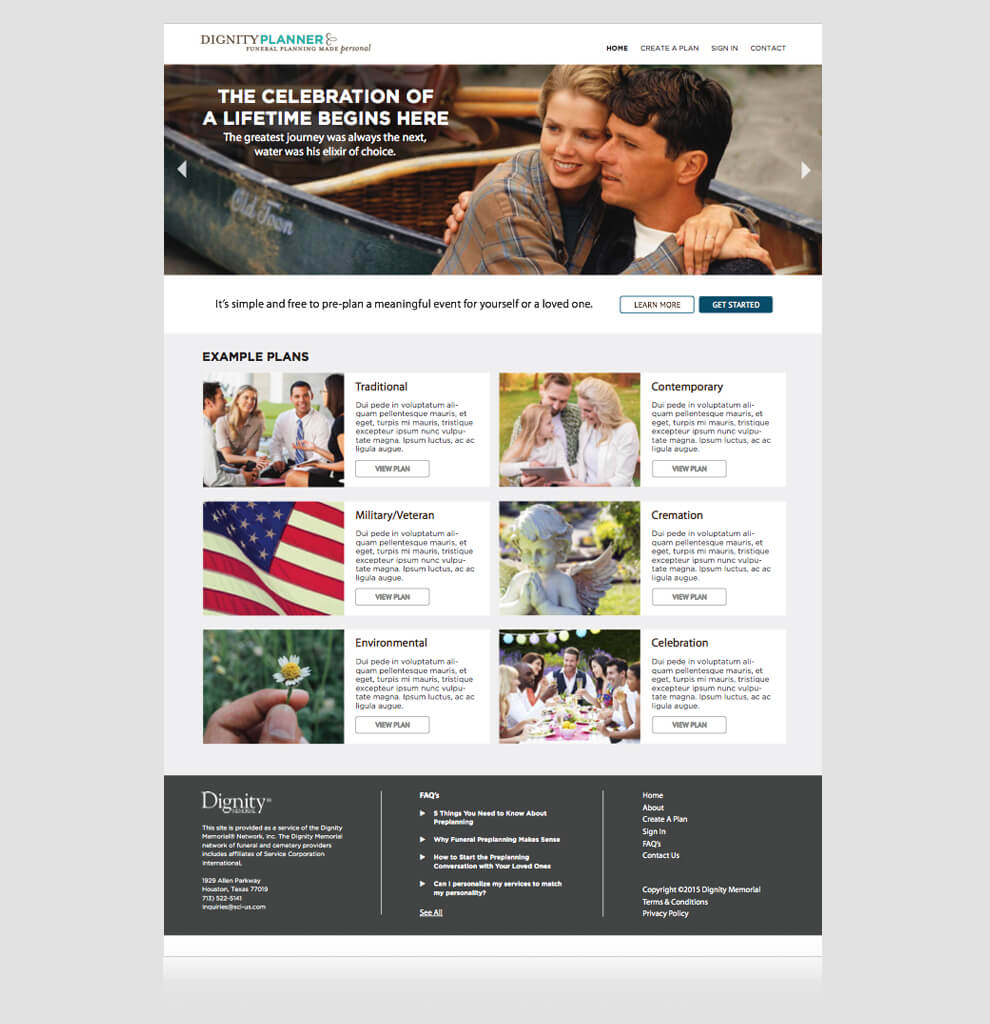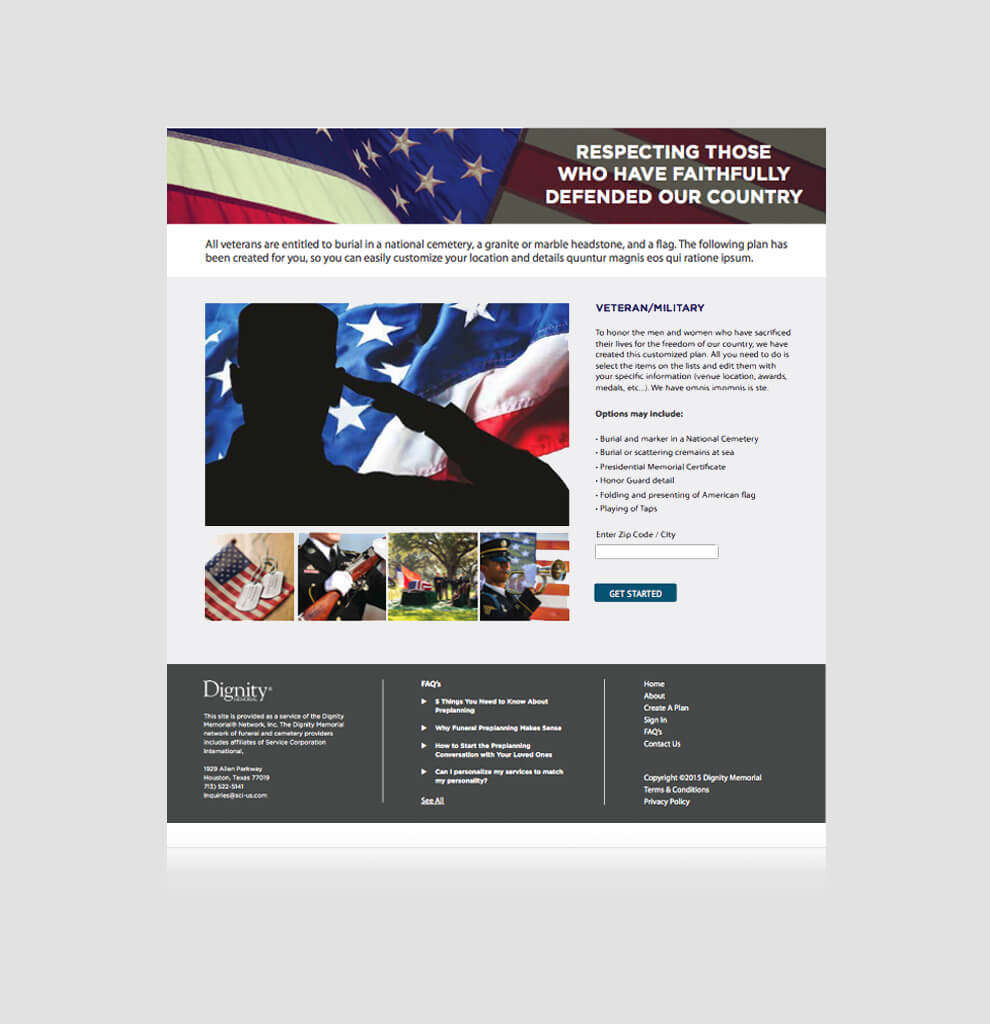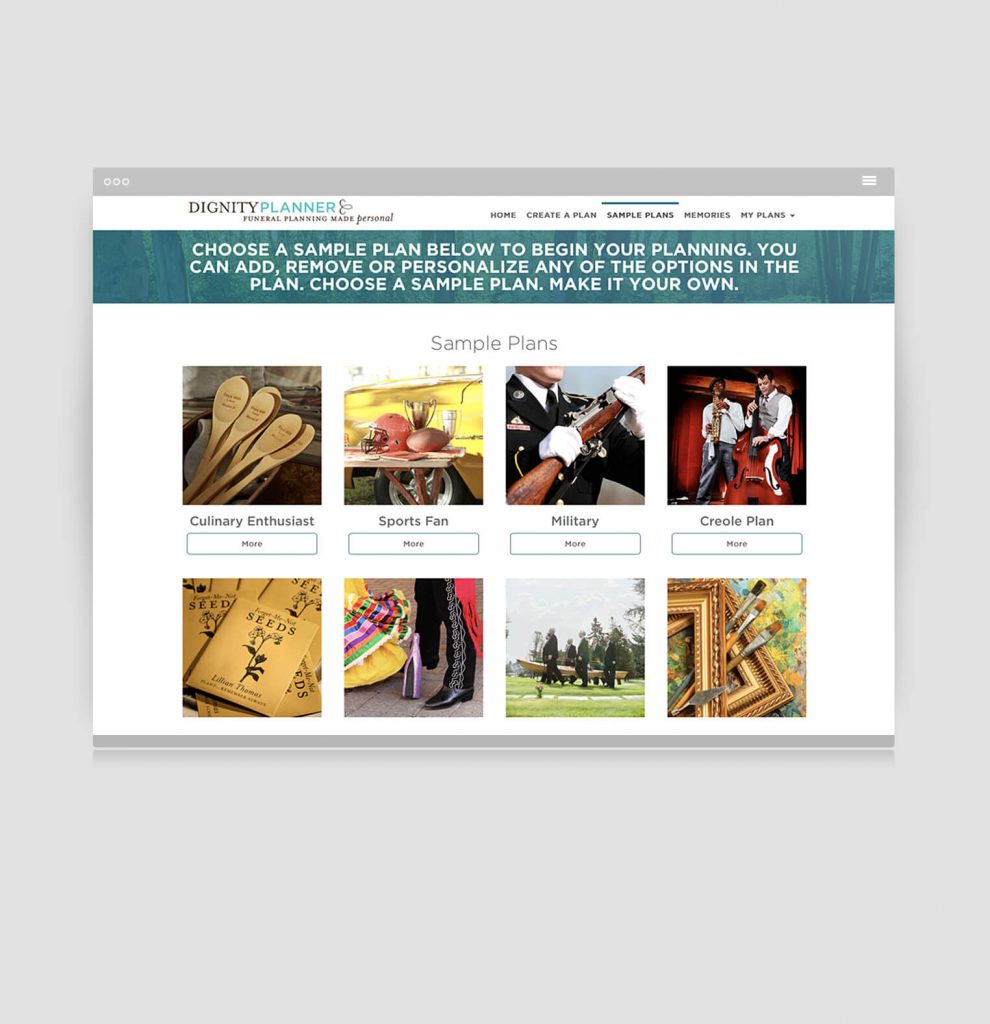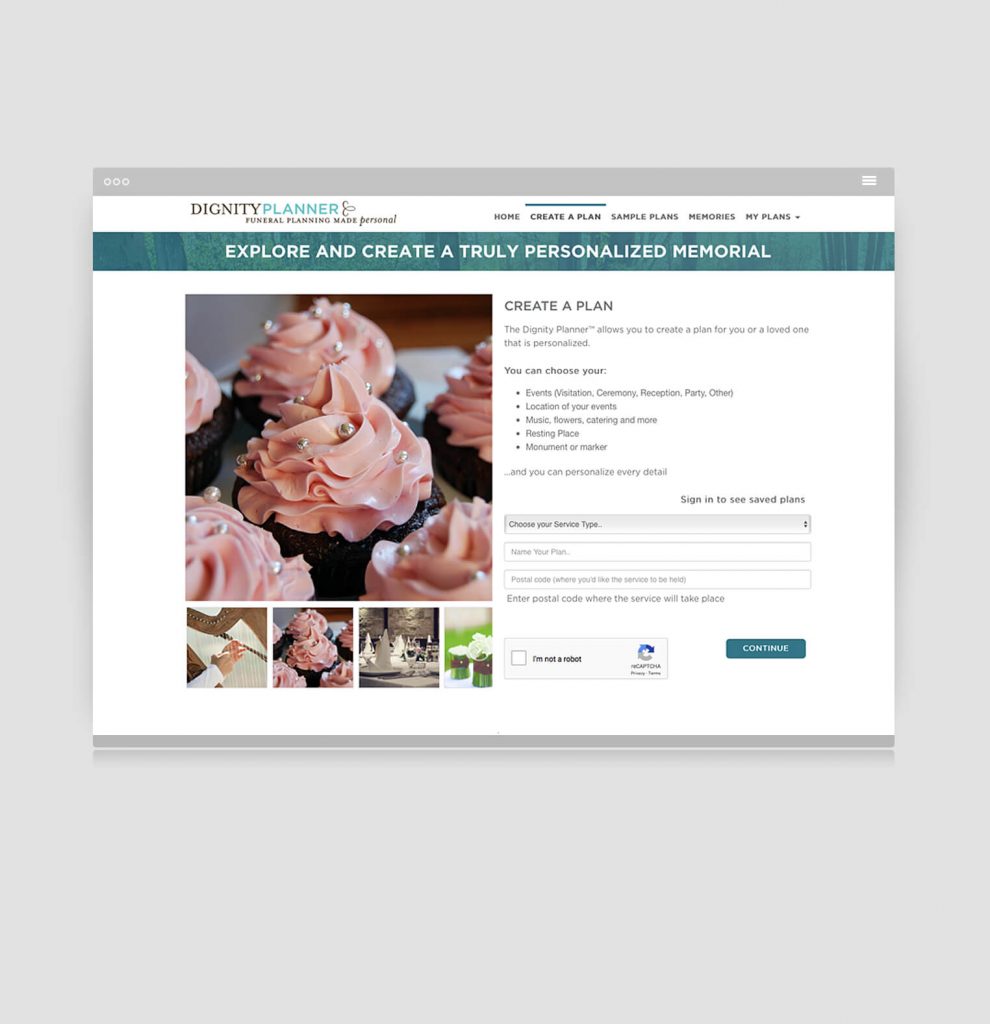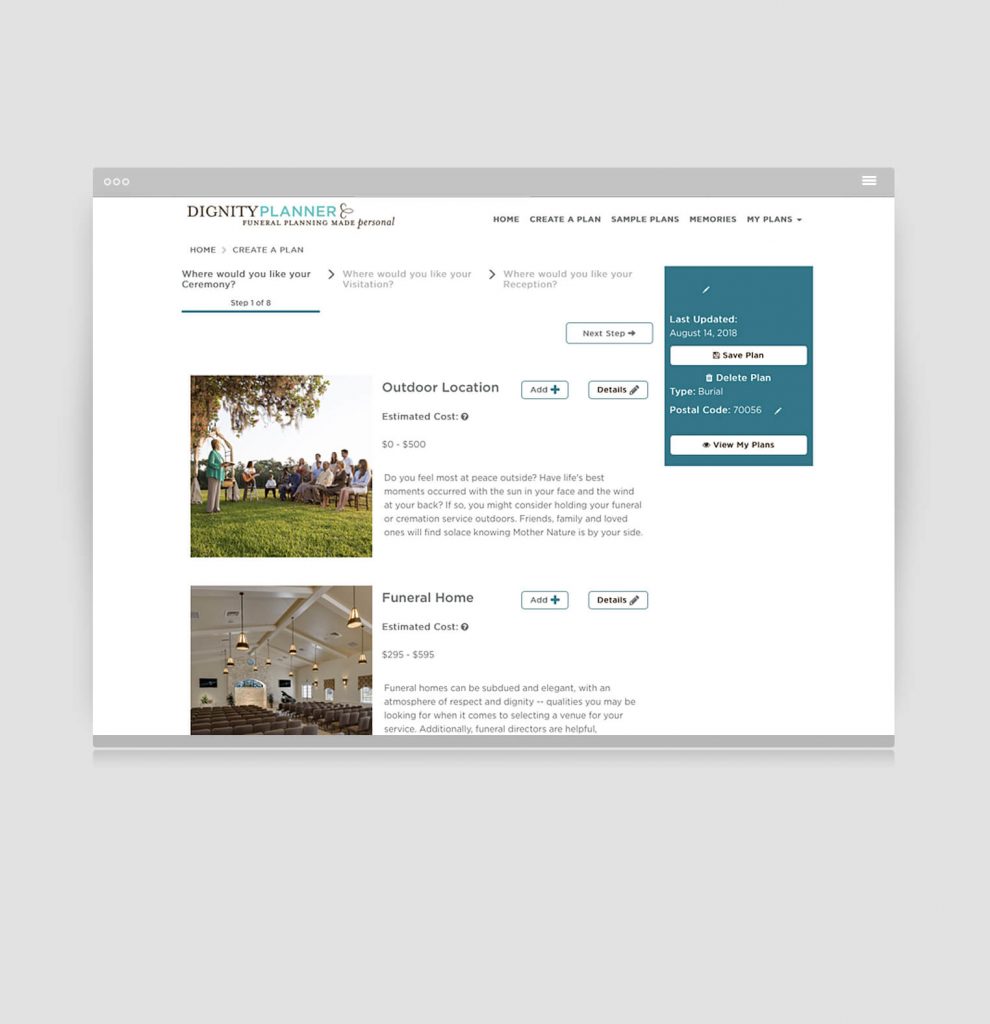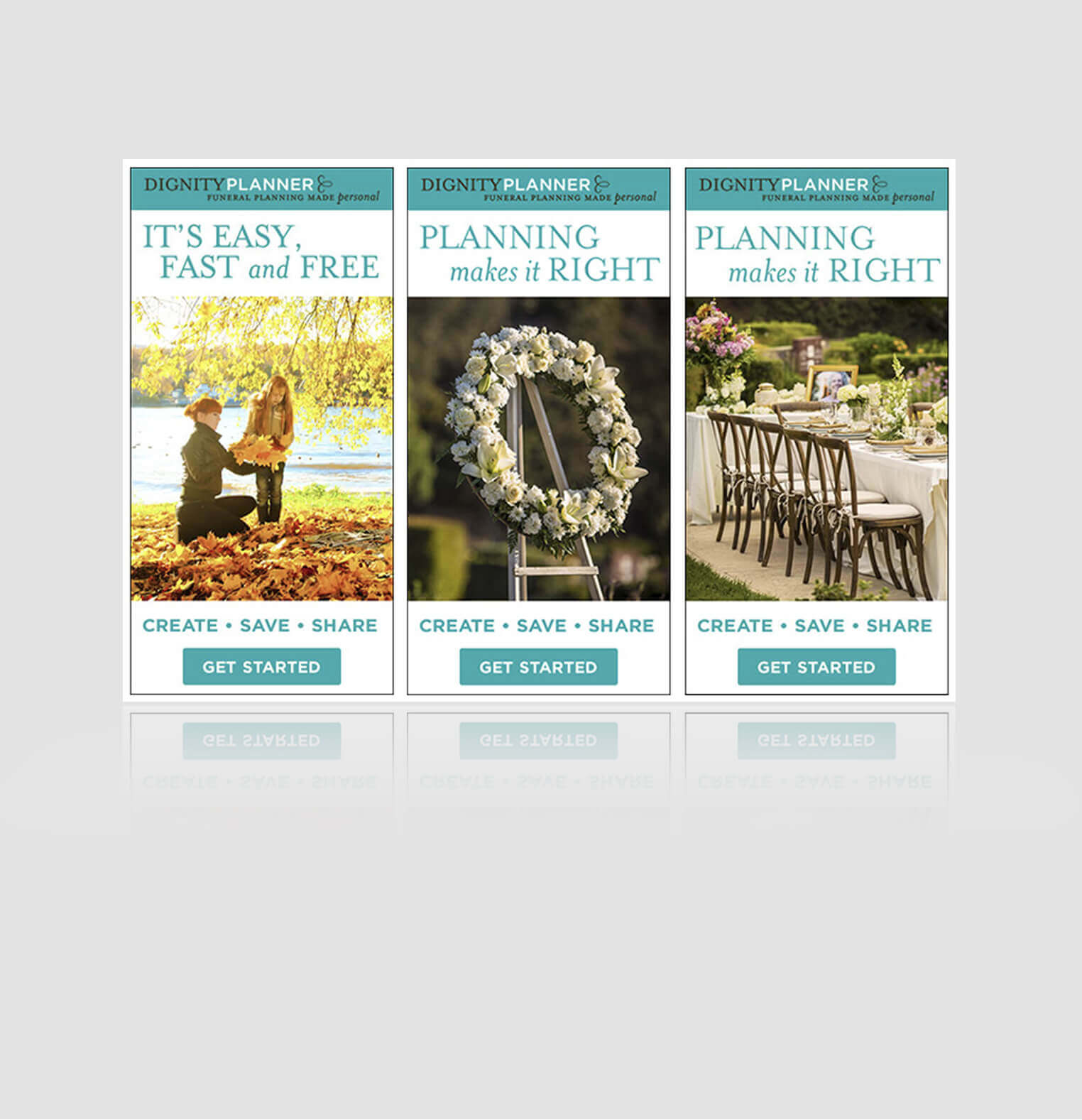 category: Digital Marketing, E-Commerce, Web Design
SCI (The Dignity Planner)
Operating from a network of more than 2,000 funeral homes and cemeteries, Service Corporation International (SCI) assists families with compassion and guidance at difficult times, helping them celebrate the significance of lives that have been lived, and preserving memories that transcend generations, with dignity and honor.
The Dignity Planner™ was created as an online tool to help pre-plan a user's end of life celebration. This site was carefully developed to help customize the specific wishes of the user and take the burden of making decisions off of their family and loved ones.
With the Dignity Planner, users can:
- Create a funeral plan
- Customize any funeral plan to be a unique end of life celebration
- Share plans with loved ones and invite them to provide input
- Share plans with funeral homes so that they can better serve you and your loved one
Sample plans were also created based on hobbies, personalities and lifestyles.
The Dignity Planner covered every step and detail from
- Events (Visitation, Ceremony, Reception)
- Locations, Services (including flowers)
- Catering, Music, Transportation
- Final Resting Place
As Creative Director for this project, my role was to assist in the development of the User Interface, User Experience and designing the look and feel of the planner.
responsibile for:

Creative Direction, Website Design, User Experience, User Interface, Instructional Design, Copywriting

Project link