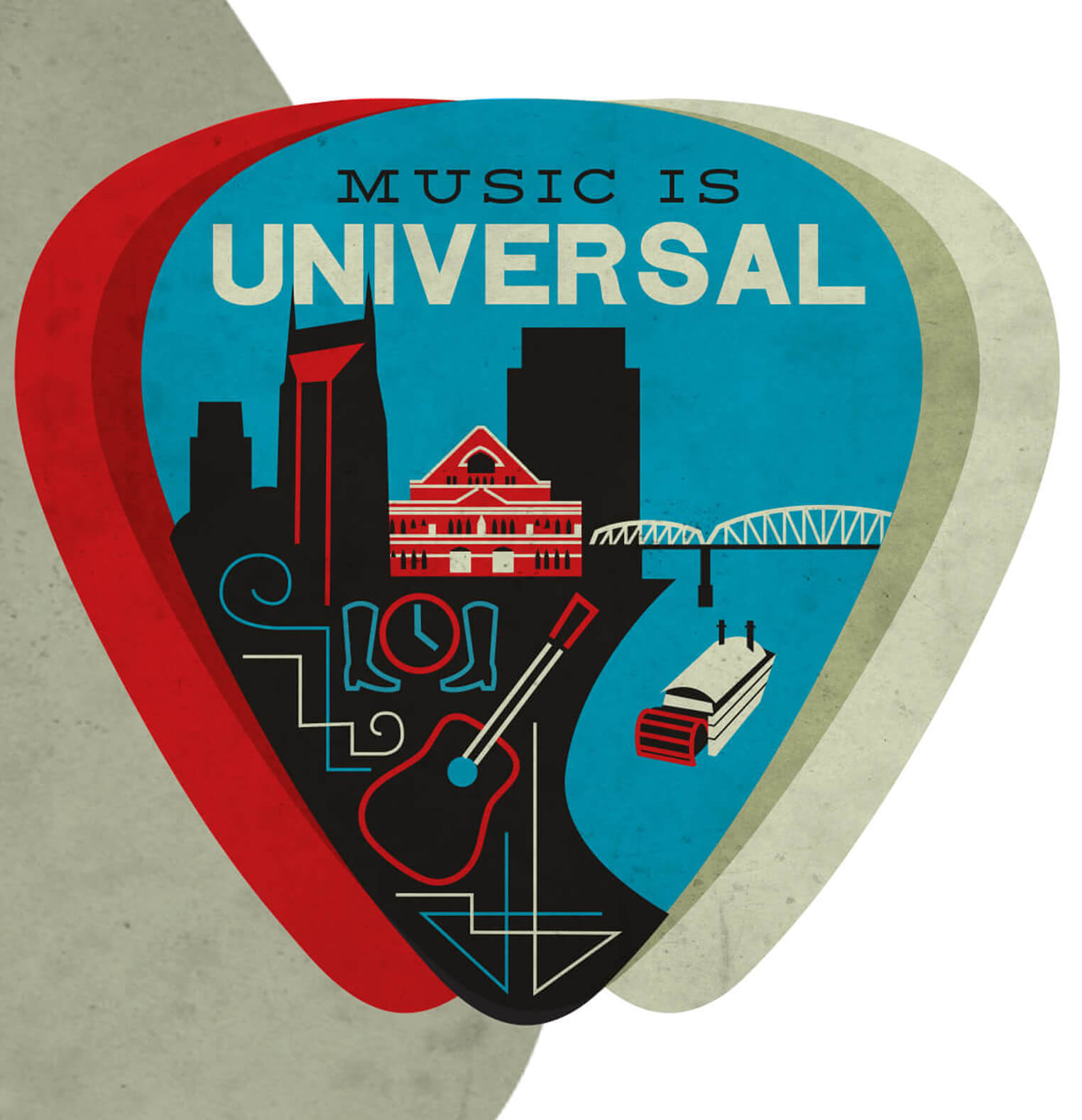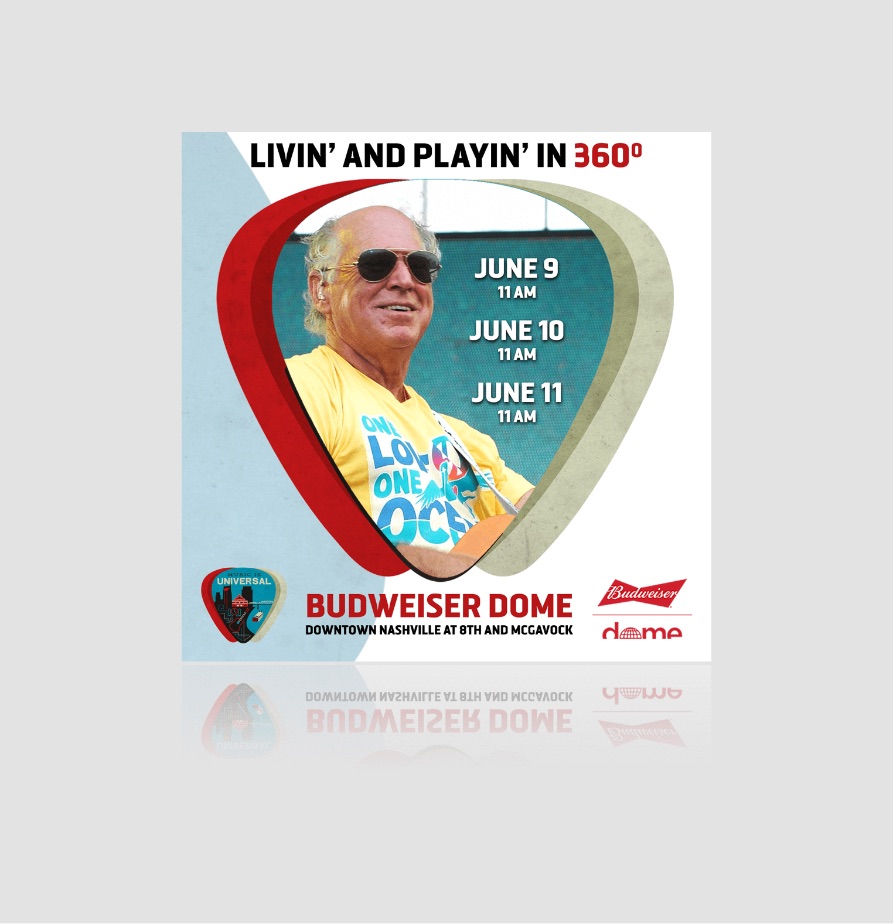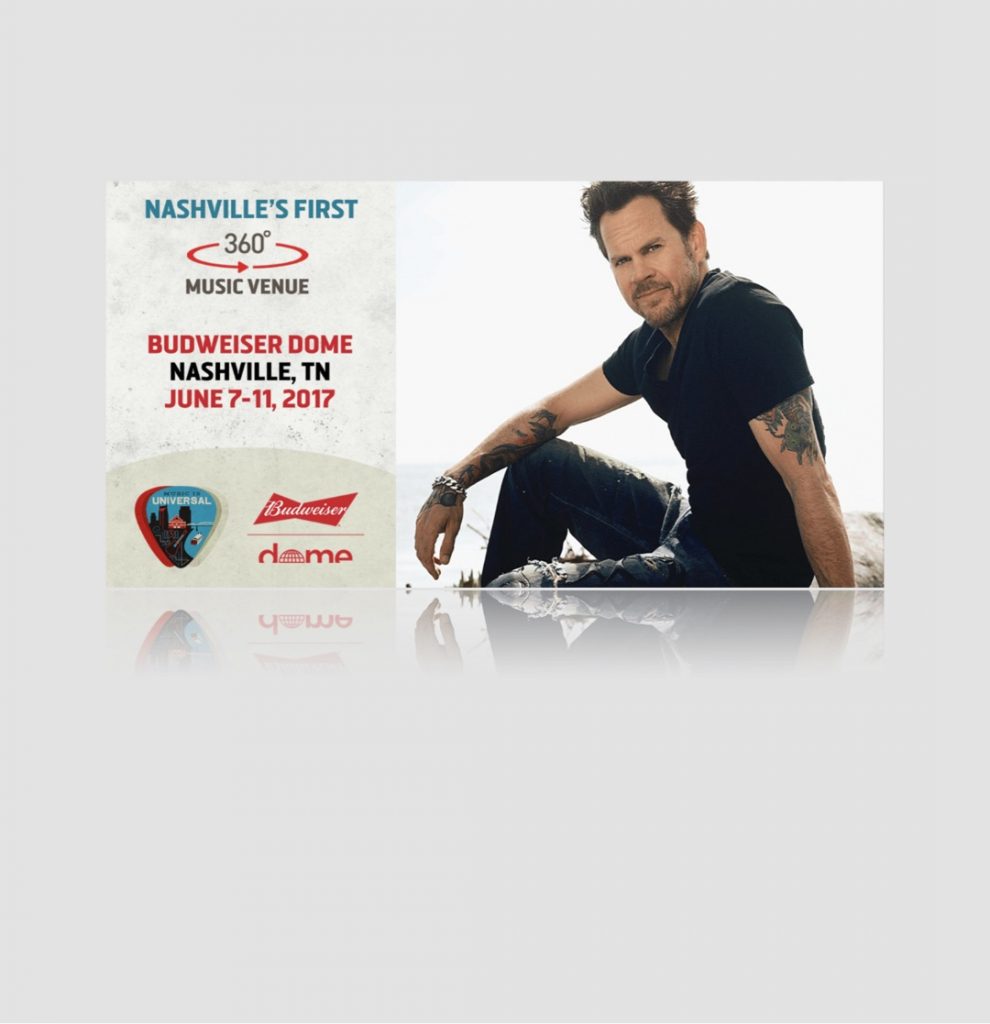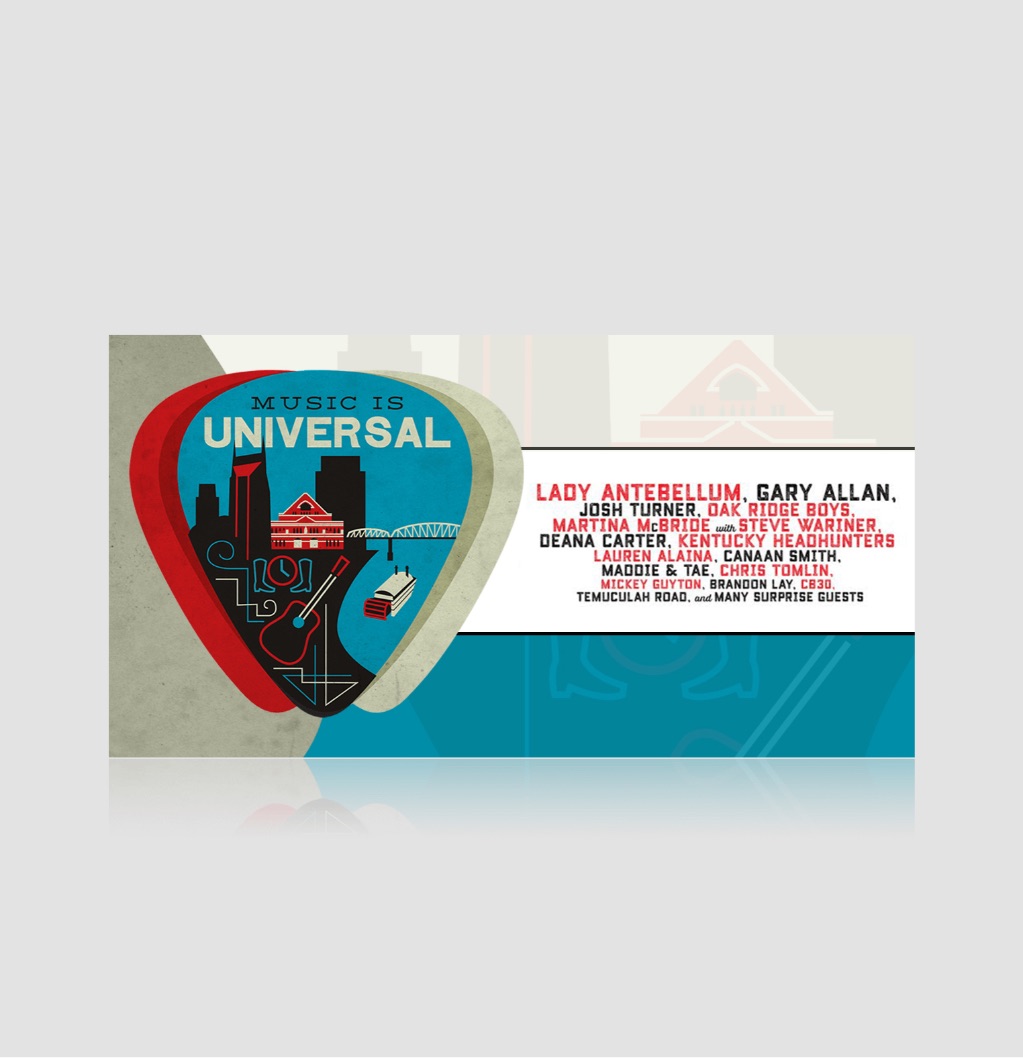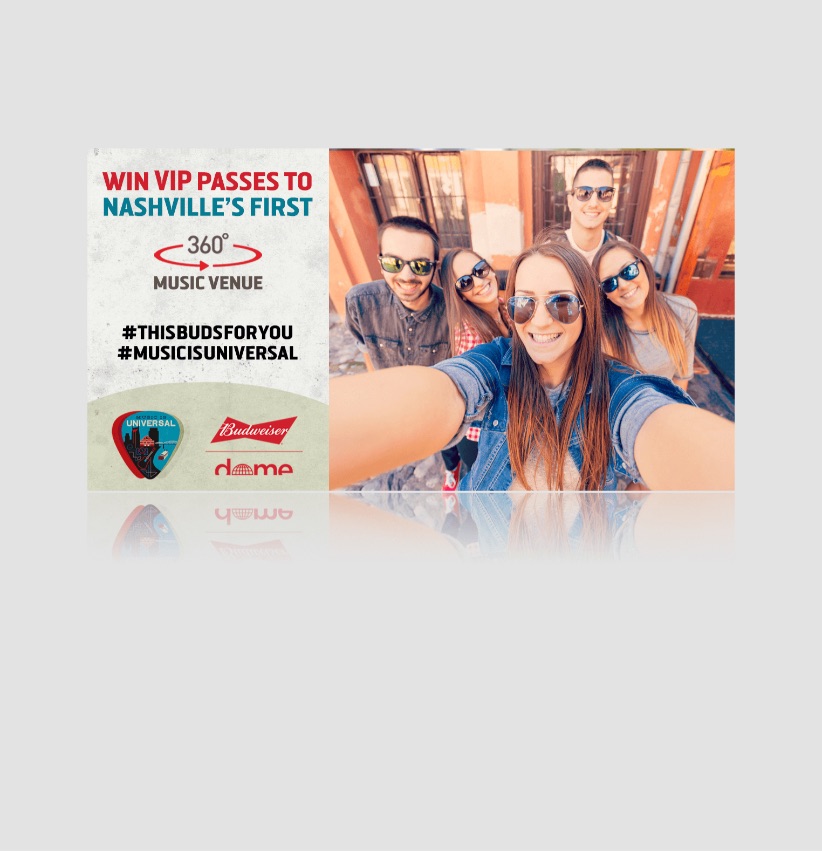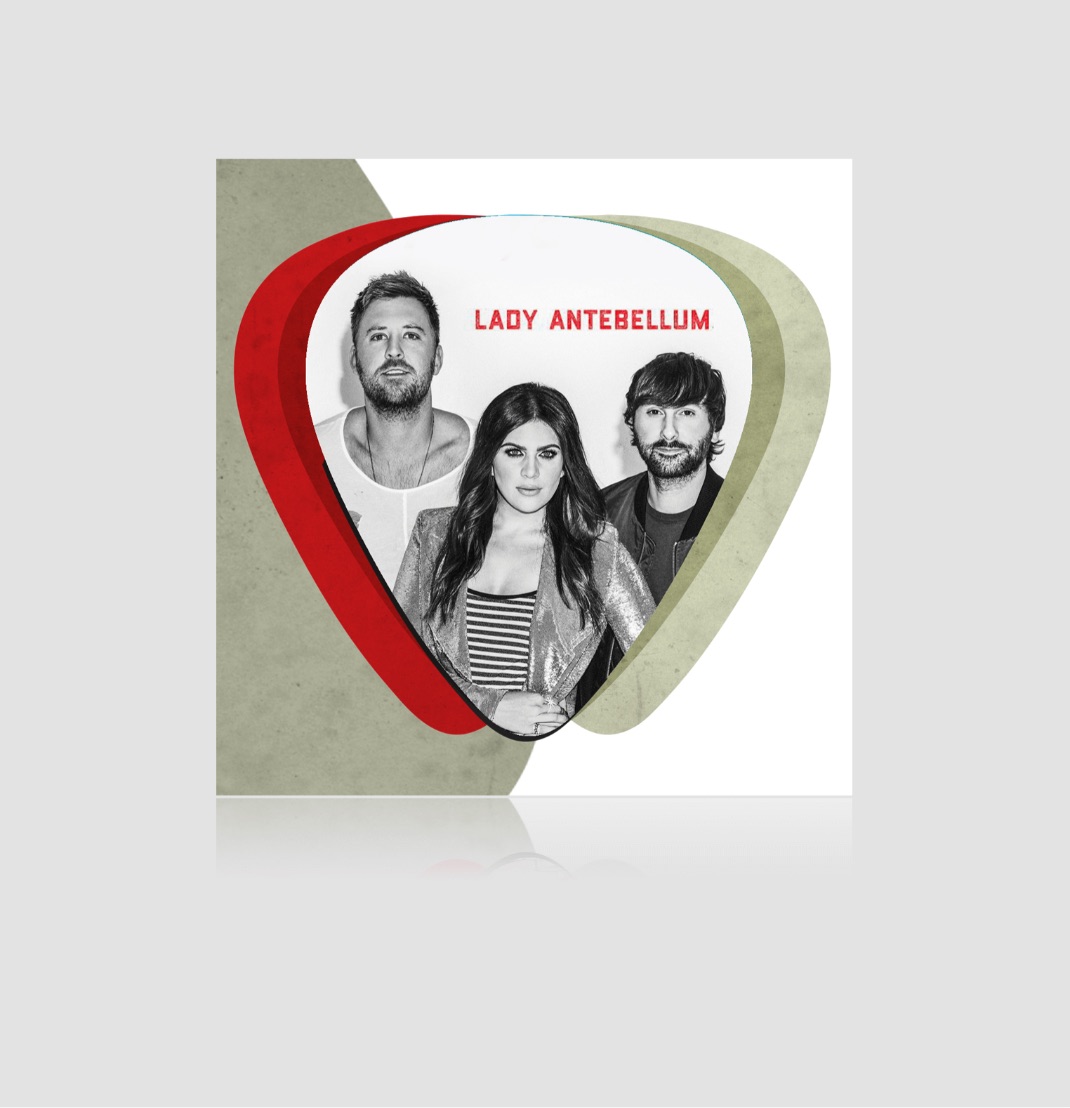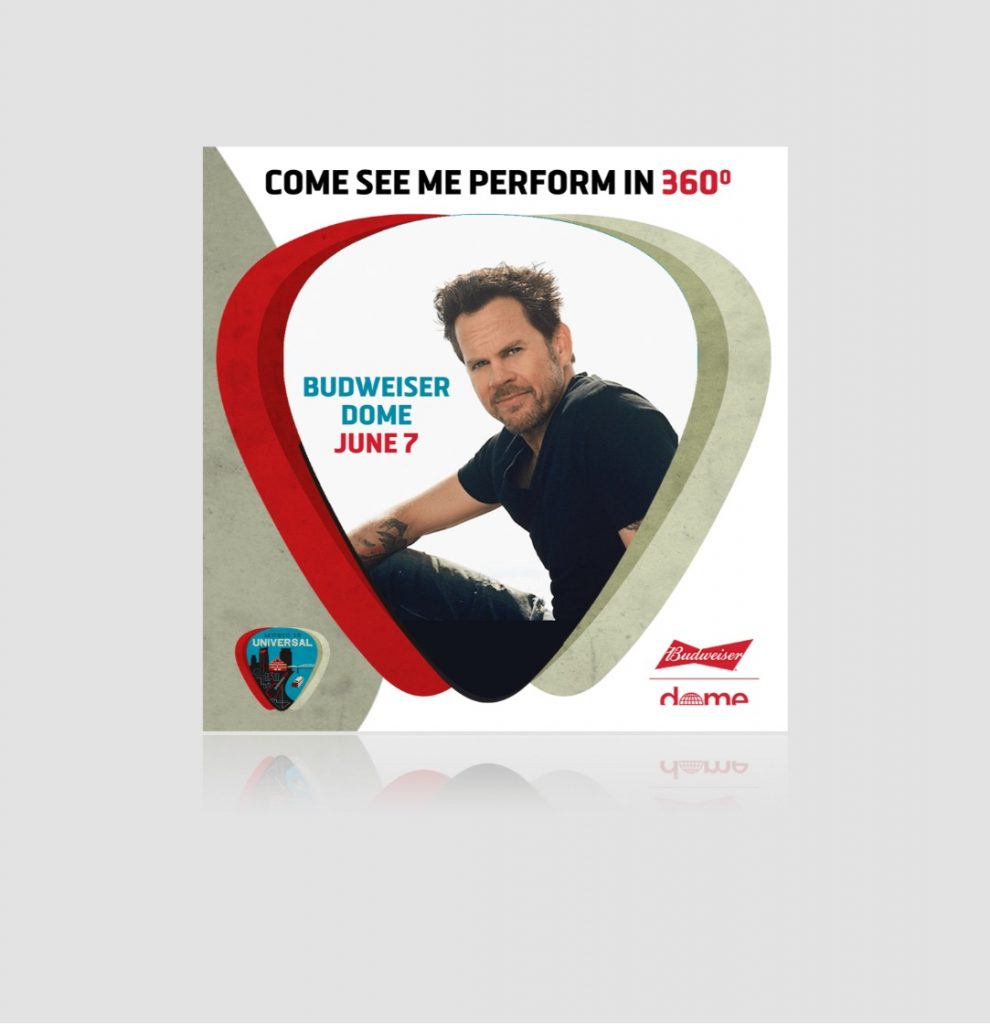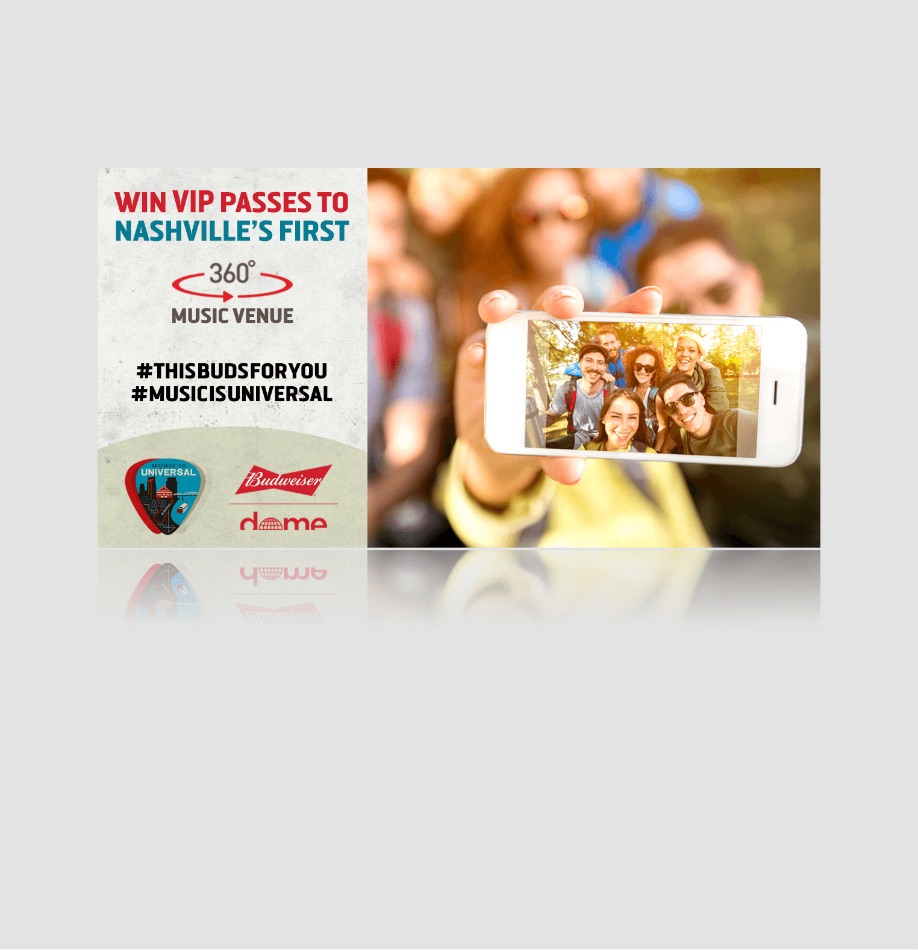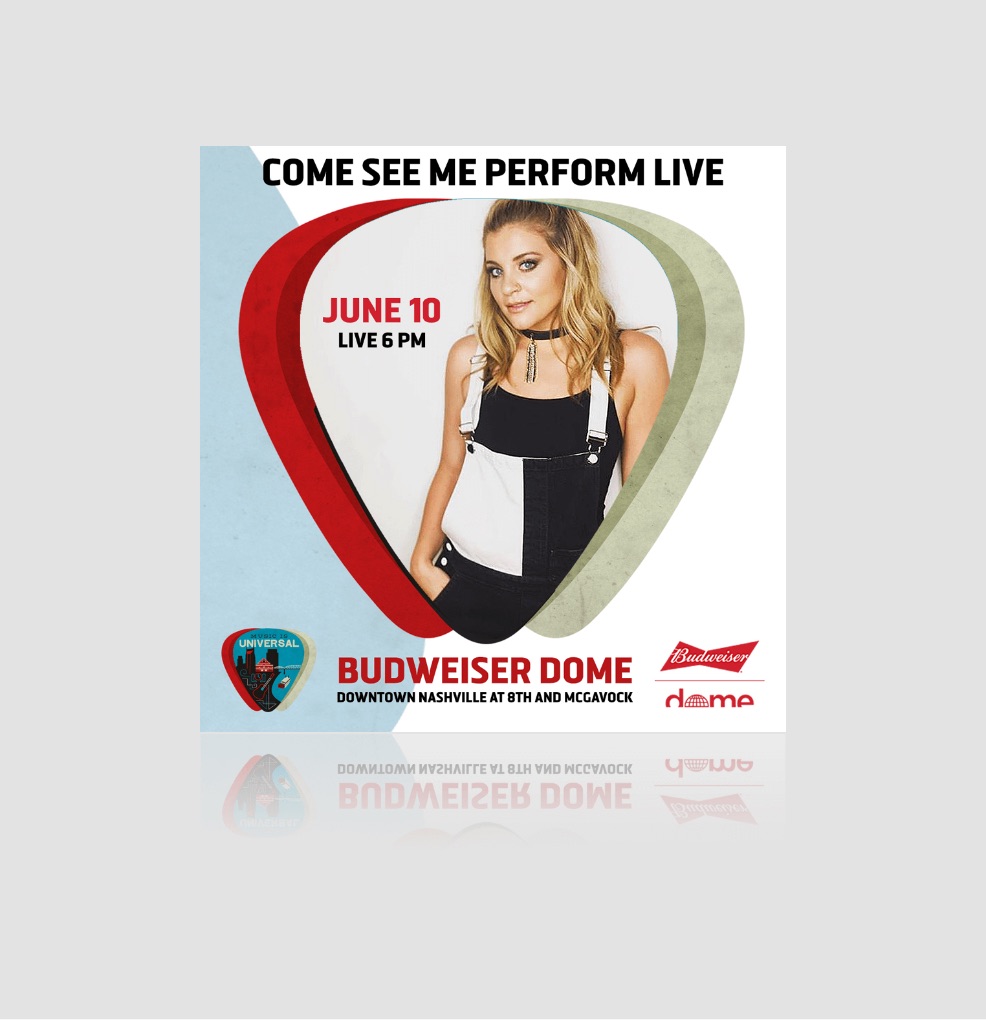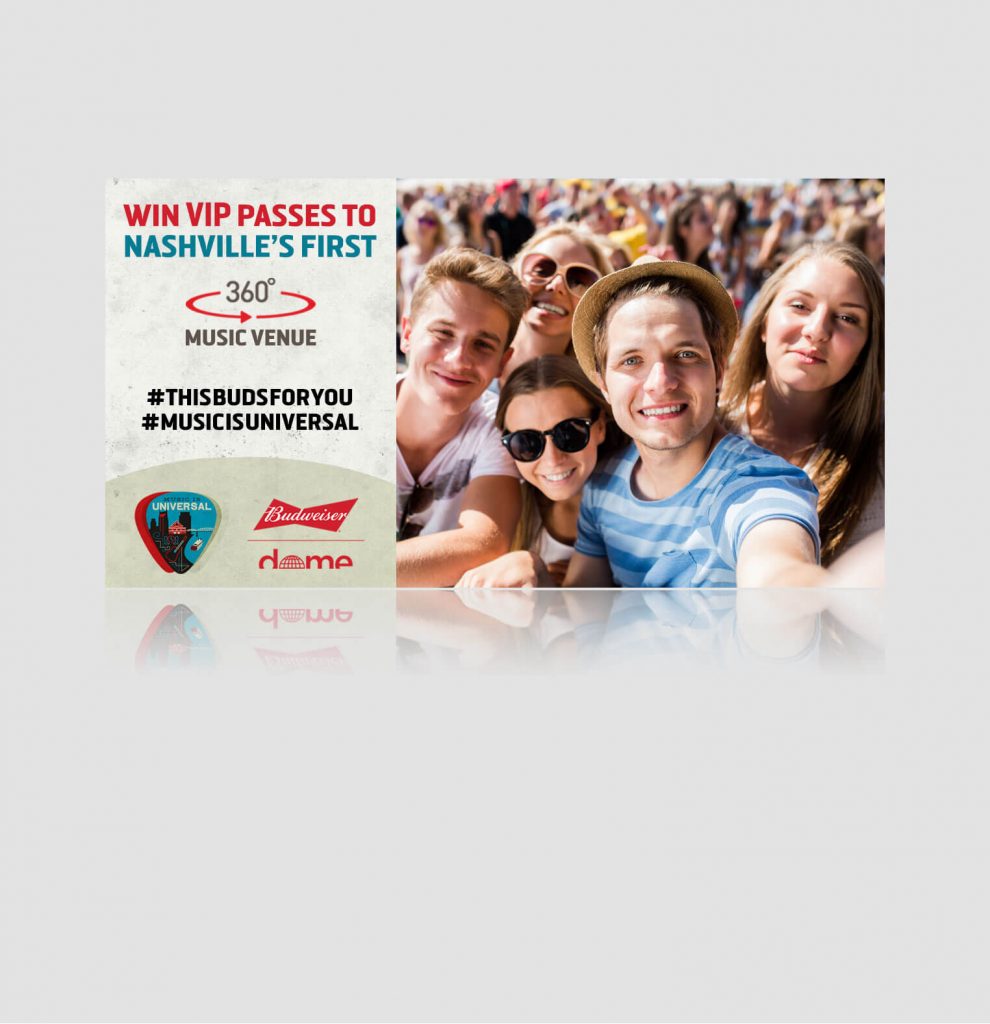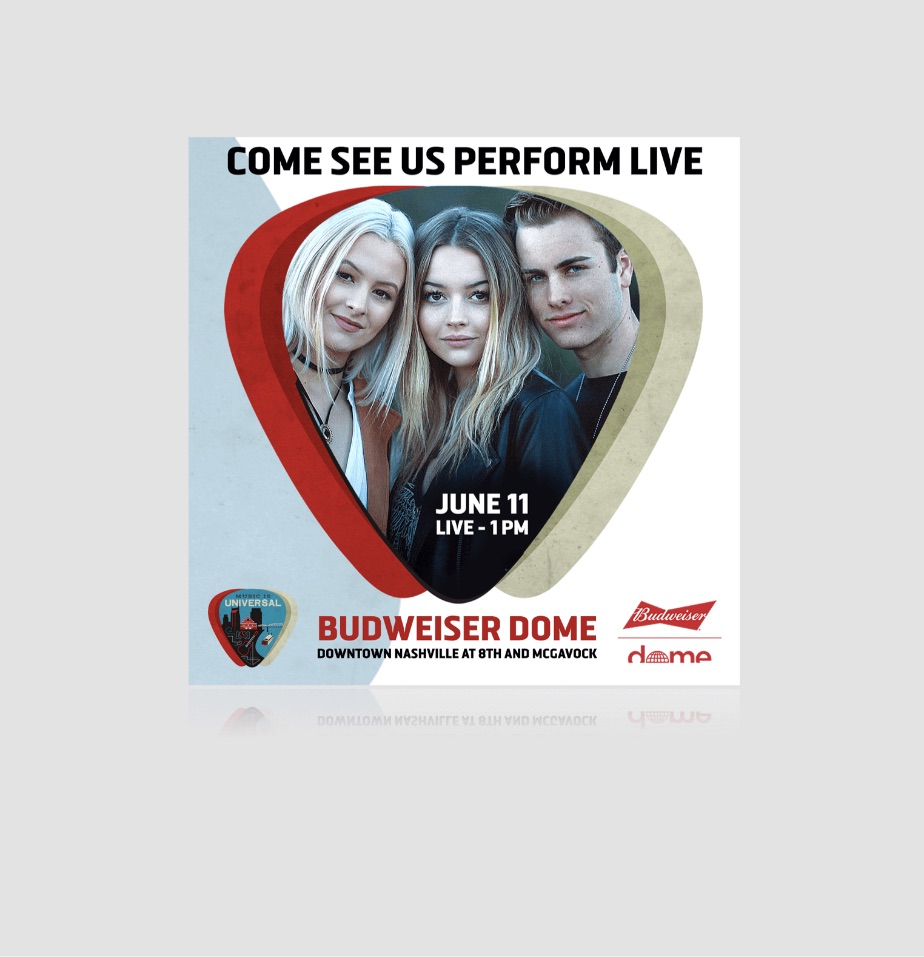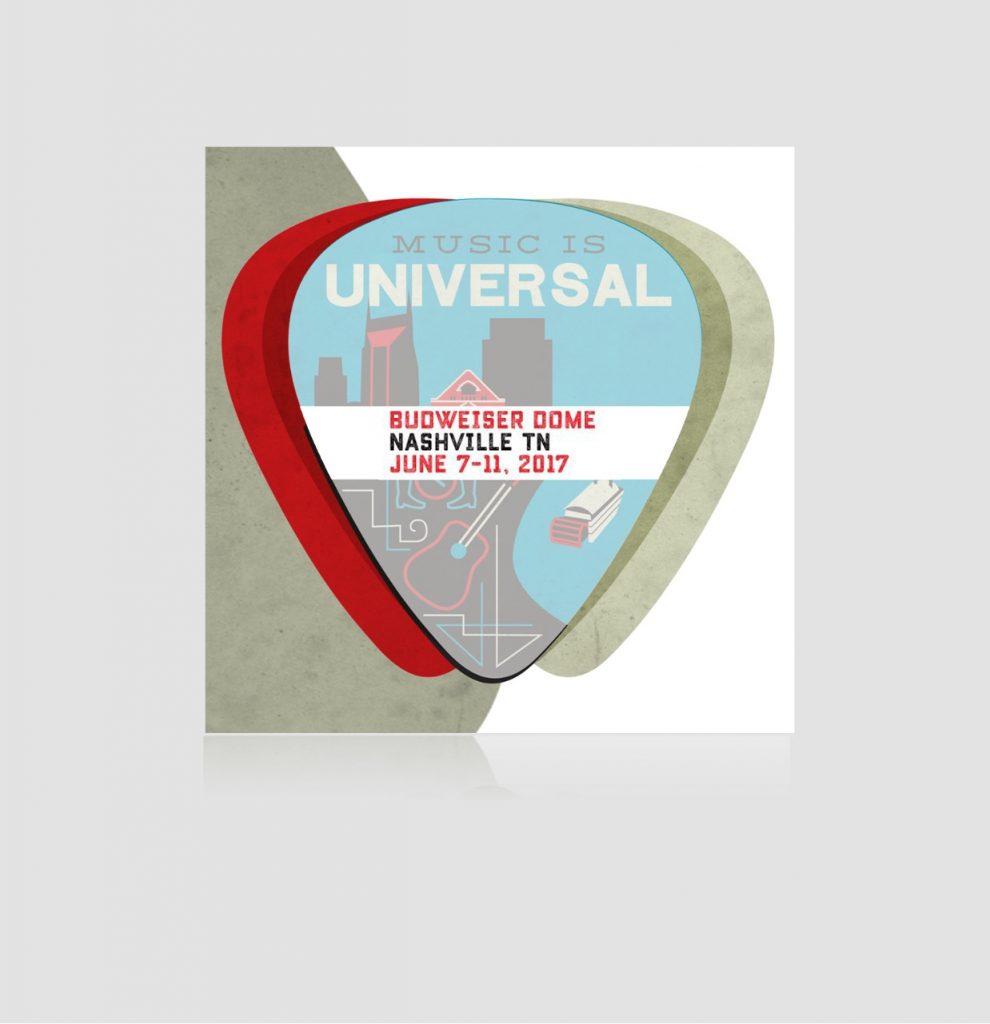 category: Digital Marketing
Universal Music Group
Universal Music Group debuted the Budweiser Dome at the 2017 CMA Music Festival. It was a 70′ geodesic projection dome that featured a 4K projection system for a 360 degree immersive experience.
Immersive programming included a mixture of live performances and 360 degree concert footage as well as live streaming of content and live VJ effects. Live performances included some amazing artists such as; Lady Antebellum, Lauren Alaina, The Bellamy Brothers, Canaan Smith, Shenandoah, The Kentucky Headhunters, and many more.
My role in this project was to create all the social media graphics leading up to the event, promoting each of the concerts during the festival and encouraging the artists and fans to share this unique one-of-a-kind experience on their social channels.
responsibile for:

Creative Direction, Design, Copywriting, Social Media Graphics